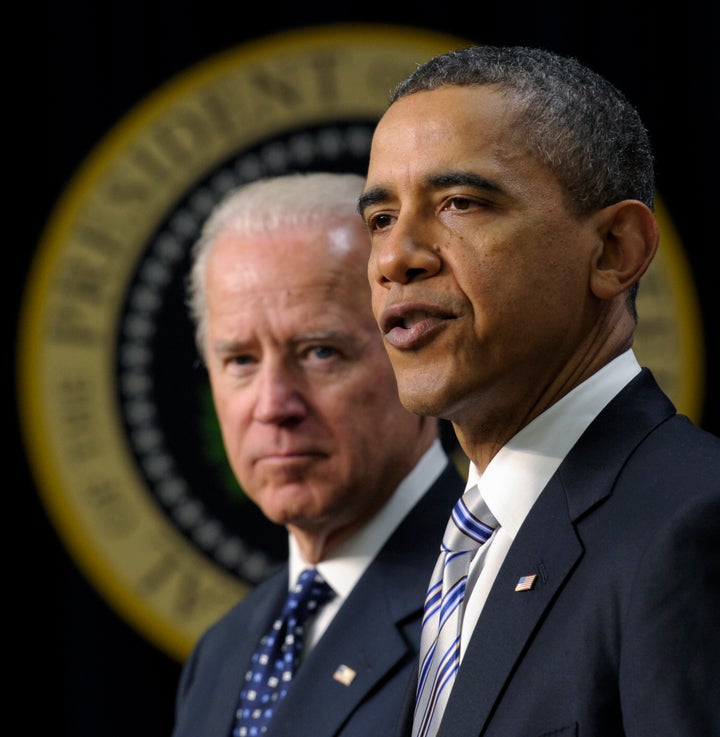 Passage of the Matthew Shepard and James Byrd, Jr. Hate Crimes Prevention Act in 2009. The repeal of "Don't Ask, Don't Tell" last September. Support for the repeal of the Defense of Marriage Act. Support for a transgender-inclusive Employment Nondiscrimination Act. Secretary Clinton's speech last December in recognition of International Human Rights Day in which she stated the importance of advancing LGBT rights. Then, last May, on Meet the Press, the sitting vice president of the United States personally endorsed marriage equality. Could this all be real? Could a presidential administration really care about advancing LGBT rights? The evidence was overwhelming, but my disbelief continued. Then President Obama followed the vice president with his own declaration of personal support of same-sex marriage. It turns out that all of the aforementioned are only the beginning. There is so much this administration is doing, so much more than any presidency in the history of our nation, to advance LGBT rights. We are used to politicians, especially at the executive level, never giving a straight answer when asked about LGBT rights. But there is something very different about this president and his administration. They don't seem to care about the negative consequences that these statements might yield. Not even in an election year. Good for them.
Last week I traveled to Washington to meet 100-plus other "emerging" LGBT leaders and attend a few panel discussions at the White House and a barbecue at the vice president's residence with him and his other half, Dr. Jill Biden, who also exudes support for advancing LGBT rights. (Official White House statement on the day's events.) Though I knew about the efforts that this administration has put forth, when the day was over I had a feeling of incredible optimism for the future of LGBT rights. I also met with several organizations (National Center for Transgender Equality, National Gay and Lesbian Task Force, Human Rights Campaign) while I was in Washington, and these orgs and many like them are helping immensely in working with the administration and advising its members.
Of course, no administration is perfect on any one issue, and there is still much to be done. But there was no shying away from these issues. (It is again worth mentioning that the election is around the corner.) There are some who will say that it's about time and that they expected even more from Obama and his team, but those who fully grasp how difficult it is to move LGBT legislation forward are rightfully impressed. When I think back to the expectation of the apocalypse resulting from Ellen DeGeneres's sitcom character coming out of the closet in 1997 and where we are today, I see my glass as more than half full. After all, I have now been personally thanked by the vice president of the United States for my work with transgender youth. Though I tried, he refused to be thanked for his part in bringing LGBT rights to the forefront. He refuted the idea that his actions had taken any courage. As someone who has worked in politics and volunteered on presidential campaigns, I must say, Mr. Vice President, that I respectfully disagree.
Popular in the Community