When the clock strikes midnight for the new year Wednesday, it also will ring in a new day for the American health care system.
Starting on Wednesday, health insurance companies can't turn away anyone because of their medical histories or pre-existing conditions. Prices can't be higher for people with chronic ailments, or for women, and older individuals can't be charged more than three times what younger customers pay. Basic benefits like hospitalizations, prescription drugs and mental health care must be covered. Annual and lifetime limits to essential coverage are gone. And nearly everyone must obtain health coverage or face a tax penalty under the law's individual mandate.
"The new law is transformational for our entire health care system, and for millions of Americans who finally have health security," Sebelius said.
These enrollees change the politics of Obamacare. Republicans held dozens of congressional votes to repeal the Affordable Care Act, precipitated a government shutdown in a bid to defund the law, brought a Supreme Court challenge to its constitutionality, refused to expand Medicaid in half the states and vowed to undo Obamacare if they won the White House in 2012. Any such efforts in 2014 would entail taking away benefits from millions of people.
The beginning of the first enrollment period under Obamacare, which commenced Oct. 1 and runs through March 31, has been messy. The early weeks and months of the new benefits will bring new challenges as patients, medical providers and insurance companies adapt to the new system.
Obamacare's troubled beginnings, and worries about its uncertain future, have captured national attention since October. But the program's launch also brought relief and hope to people like Nancy Nally of Palm Coast, Fla.
Nally, 42, a self-employed writer and editor, has been uninsured since January 2012. Her husband Michael, 45, lost his job and the family's health benefits in June 2010, after which they turned to an expensive COBRA plan that cost more than their mortgage, Nancy Nally said.
Because she has lupus, Nally couldn't find replacement insurance when the COBRA ran out after 18 months, she said.
"I've had people literally hang up on me mid-sentence when I say the word 'lupus,'" Nally said. "You just can't buy insurance when you have lupus."
Nally has been paying out of pocket for the medicines she needs to stay healthy and for doctor visits and tests she requires to make sure her condition isn't worsening. "I've been doing the stuff I know, for sure, will kill me if I don't do it," she said. Nally avoids doctor visits for routine illnesses and injuries, hasn't had a mammogram in two years and has skipped regular gynecological exams.
After struggling with the health insurance exchange website, Nally finally broke through on Dec. 22 and enrolled. She and her husband will have medical and dental coverage in 2014 for $58 a month, including the tax credits and an extra subsidy for low-income people that cuts their out-of-pocket costs, including deductibles, Nally said. Their 10-year-old daughter, who has juvenile arthritis and autism, is covered by an existing policy that costs $200 a month.
In spite of success stories like Nally's, Obamacare begins 2014 on uncertain ground.
The Obama administration, health insurers and medical providers are preparing for the confusion that will ensue as individuals with problematic enrollments, along with newly covered people clamoring for health care services, start using their benefits in January. Insurance companies have offered people more time to pay their premiums, the federal government and some states are offering special assistance to those who aren't enrolled because of technological problems, and pharmacies like Walgreens and CVS will dispense drugs to patients while they sort out their coverage.
Some of that targeted assistance is finding its way to the people for whom it was designed. Nathaniel Carroll, a 28-year-old law student in St. Louis, will save hundreds of dollars a month on health insurance next year thanks to the law's tax credits, he said. Carroll and his wife Rebecca, 25, signed up for a policy last week that will cost them $43 a month, down from the roughly $300 he's been paying for a student health plan. Their children, ages 5 and 3, are enrolled in the Children's Health Insurance Program.
"It's always a little bit tight trying to pay the bills," Carroll said. "Now we can think about saving. We can put clothes on the kids, because they're growing."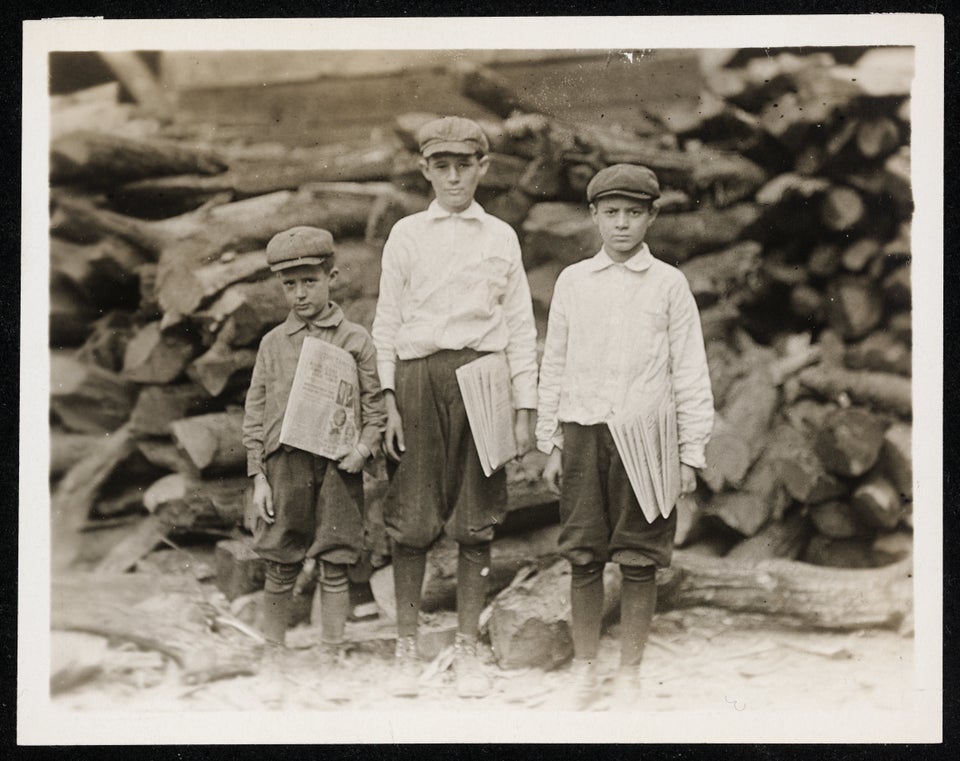 Absurd CEO Arguments Against Human Rights