A new ad in a competitive Senate race in Arkansas takes aim at the Affordable Care Act -- but it doesn't tell the whole story.
Americans for Prosperity, a conservative nonprofit backed by the billionaire Koch brothers, launched an ad Thursday that targets Sen. Mark Pryor (D-Ark.) for supporting Obamacare. The ad reportedly cost Americans for Prosperity about $700,000.
In the ad, Wanda Buckley of Marion, Ark., talks about receiving a letter from her insurance company, Blue Cross Blue Shield. The letter said that as of December 2014, Marion and her husband would no longer be covered by their current plan.
Wanda's husband, Jerry, wrote a post in October on the campaign website of Rep. Tom Cotton (R-Ark.), who is challenging Pryor for the Senate seat, explaining how the Buckleys believed their premiums would go up and that they would lose coverage because of the Affordable Care Act.
The problem is that earlier this month, the Arkansas Insurance Department released a bulletin explaining that the state's insurance providers could follow a recently announced federal change that would allow people with non-compliant plans to stay on them as late as October 2017.
Heather Haywood, a public information manager with the state's insurance department, elaborated upon the change in an email to The Huffington Post Thursday.
"Insurance carriers sent notifications to consumers that coverage under health policies that did not comply with the ACA, would end December 2014," Haywood wrote. "Pursuant to the March 5 CCIIO Bulletin -- extension of transitional policy through October 1, 2016 -- Arkansas Insurance Commissioner [Jay] Bradford issued AID Bulletin 6-2014 extending coverage through October 1, 2016."
In a press release sent Thursday announcing the new ad, Jason Cline, state director of Americans for Prosperity's Arkansas chapter, wrote about why the group is targeting Pryor. The latest attack arrives just a month after a separate $600,000 ad blitz criticizing the senator over the health reform law.
"Senator Pryor chose to vote for the failing Obamacare policy, and he sticks by that policy even with the mounting negative effects it is having here in Arkansas on people like Wanda and Jerry Buckley," Cline wrote in the release. "It's time for Senator Pryor to face the facts and admit that ObamaCare is hurting Arkansas families."
When asked whether it was inaccurate for Wanda to talk about only being able to stay on her plan through 2014 when she now has more time to choose a new one, Cline stuck to the group's messaging.
"While there may be some timing issues, it still speaks to the problems with the ACA," Cline told HuffPost Friday.
The Arkansas Democratic Party feels otherwise.
Patrick Burgwinkle, a spokesman for the party, tied Cotton to the Koch brothers in a statement to HuffPost.
"Congressman Cotton's special interest backers in Washington are pouring millions of undisclosed dollars into Arkansas in order to distract from his reckless votes in support of their agenda," Burgwinkle wrote in an email. "Congressman Cotton has voted against the Violence Against Women Act, affordable student loans and continues to advocate turning Medicare into a voucher program. Congressman Cotton is looking out for billionaires like the Koch Brothers instead of the best interests of Arkansas."
AFP's ads have come under scrutiny since The Detroit News reported about a flaw in one of its Michigan blitzes earlier this month. That ad featured a woman decrying the her coverage as "unaffordable," when in fact she was saving money because of the Affordable Care Act.
Perhaps realizing that the health reform law would become a vulnerability for him in his race, Pryor signed on in November to a bill with Sens. Mary Landrieu (D-La.) and Joe Manchin (D-W. Va.) which would allow plans that don't comply with the law to be grandfathered into the individual insurance market.
Bloomberg News reported Friday that ads attacking Obamacare account for nearly half of all the ads that have aired so far in congressional races this election cycle.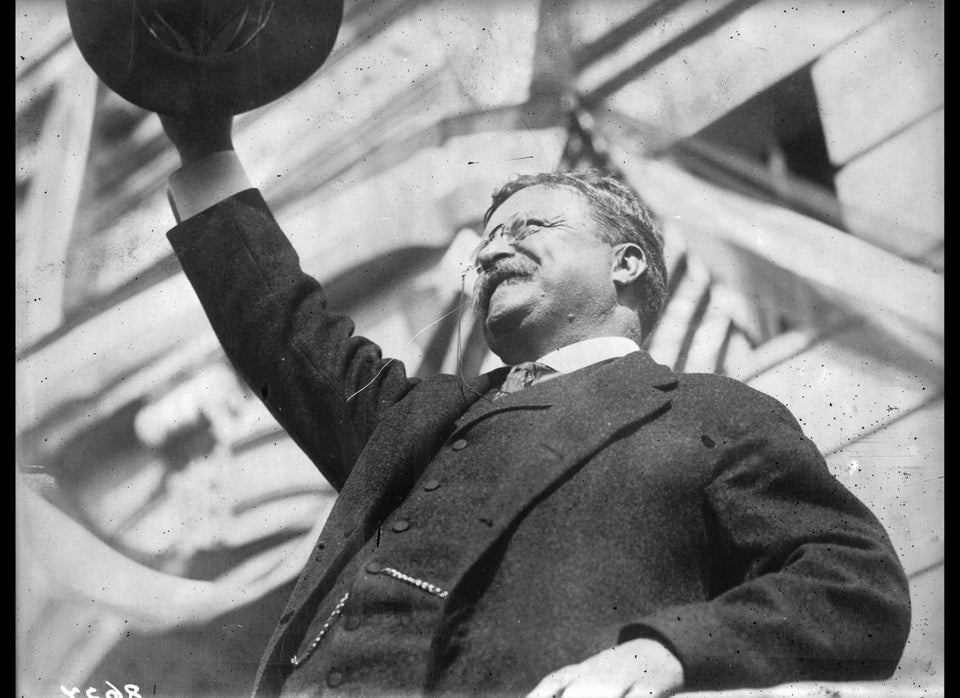 Health Care Reform Efforts In U.S. History
Popular in the Community