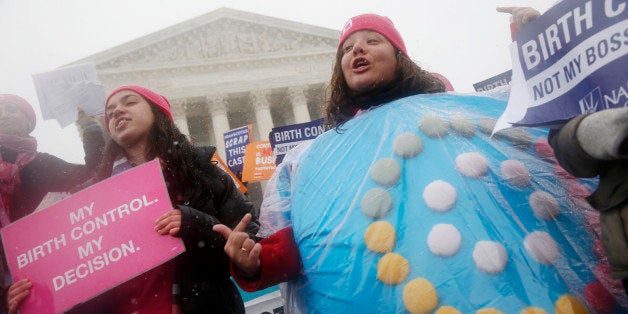 Spending on birth control has significantly decreased since the Affordable Care Act's mandate for insurance companies to cover contraception went into effect in August of 2012, according to a new report.
An analysis published Tuesday in Health Affairs shows that women have saved $1.4 billion on birth control pills, while out-of-pocket spending on intrauterine devices has fallen 68 percent. Annual out-of-pocket savings were $248 for IUDs and $255 annually for oral contraceptives.
The Affordable Care Act requires insurers to cover all birth control methods approved by the Food and Drug Administration without any form of cost-sharing, like copayments or deductibles.
The Health Affairs report found that in the six months leading up to the birth control mandate, pill users spent an average of $32.74 per prescription, with that number falling to $20.37. Average spending on IUDs fell from $262.38 to $84.30.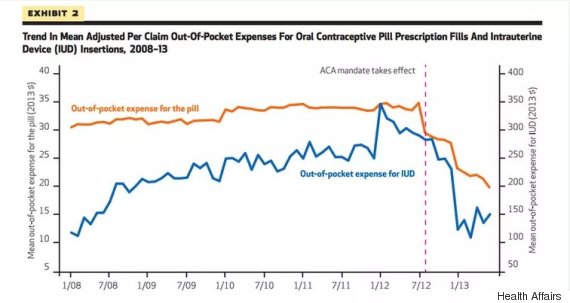 "It turns out the law is doing exactly what the law says should be done," said the lead author of the report, Nora Becker, according to Newsweek. "I was surprised by the speed at which we've seen a drop in price."
Investigations conducted by Kaiser Family Foundation have found that some insurers are using a loophole to evade the mandate's requirements.
Before You Go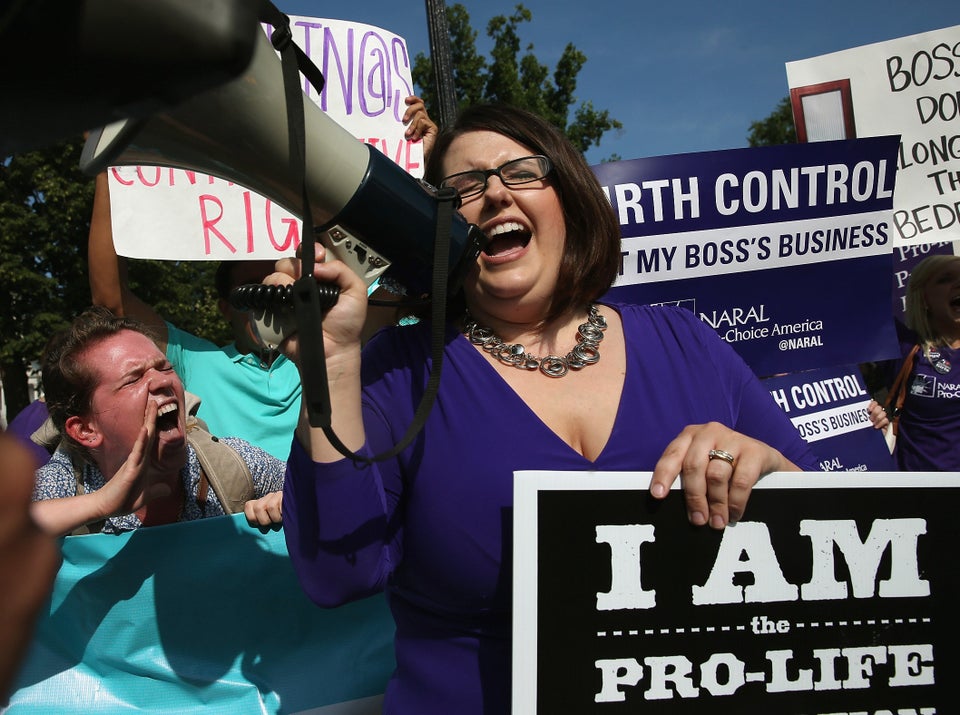 Supreme Court Hobby Lobby Decision
Popular in the Community