WASHINGTON -- Certain medications that are intended to prevent breast cancer will be fully covered under Obamacare, in new guidance set to be issued by the Department of Health and Human Services Thursday morning.
Women at increased risk of breast cancer can receive so-called chemoprevention drugs, including tamoxifen and raloxifene, without a co-pay or other out-of-pocket expense.
Under Obamacare, most health insurance companies and employer plans must offer certain preventive services at no cost to patients.
The American Cancer Society Cancer Action Network praised the announcement in a statement Thursday.
"This policy means millions of women at high risk for breast cancer will know they can access proven risk-reducing medications at no cost to them," said spokesman Steve Weiss. "Studies show that even modest cost sharing can keep patients from taking advantage of proven preventive tests and therapies. By making prevention more accessible and affordable, the health care law is helping people stay healthy and avoid the high costs of treatment after diagnosis."
The new coverage comes after the U.S. Preventive Services Task Force recommended in September that women at increased risk of breast cancer, due to age, family history or other factors, take drugs such as tamoxifen and raloxifene. The panel said it found "adequate evidence" that treatment with one of those drugs "can significantly reduce the relative risk (RR) for invasive ER-positive breast cancer in postmenopausal women who are at increased risk for breast cancer."
The Preventive Task Force is composed of independent, volunteer physicians and academics selected by HHS. The group makes recommendations to physicians on which preventive services to offer to patients, giving treatments letter grades.
Items or services rated A or B by the Preventive Task Force must be covered under Obamacare without co-pay or deductible by non-grandfathered plans.
"A preventive service is something that is intended to keep something bad from happening," Virginia Moyer, chair of the Preventive Task Force, said in an October interview with PBS NewsHour. "What we do as a task force is we carefully evaluate the science. The science that tells us whether a preventive service is going to benefit people."
Explaining Thursday's clarification, an HHS official told The Huffington Post, "What this means is HHS is making sure people know that because of this recent Task Force recommendation, there is now an additional option available for free for women who are at an increased risk of breast cancer."
Women older than 40 can also receive free breast cancer mammography screenings every one to two years under Obamacare. Genetic counseling and chemoprevention counseling for women at higher risk for breast cancer are covered as well.
Since the passage of Obamacare, USPSTF has also recommended services like screenings for HIV, counseling for obesity and vision screenings for children.
Below is the clarifying language HHS released:
On September 24, 2013, the USPSTF issued new recommendations with respect to breast cancer. What changes must plans make to comply with the new recommendations?

The USPSTF recently revised its "B" recommendation regarding medications for risk reduction of primary breast cancer in women. The September 2013 recommendation now says:

The USPSTF recommends that clinicians engage in shared, informed decisionmaking with women who are at increased risk for breast cancer about medications to reduce their risk. For women who are at increased risk for breast cancer and at low risk for adverse medication effects, clinicians should offer to prescribe risk-reducing medications, such as tamoxifen or raloxifene.

Accordingly, for plan or policy years beginning one year after the date the recommendation or guideline is issued (in this case, plan or policy years beginning on or after September 24, 2014), non-grandfathered group health plans and non-grandfathered health insurance coverage offered in the individual or group market will be required to cover such medications for applicable women without cost sharing subject to reasonable medical management.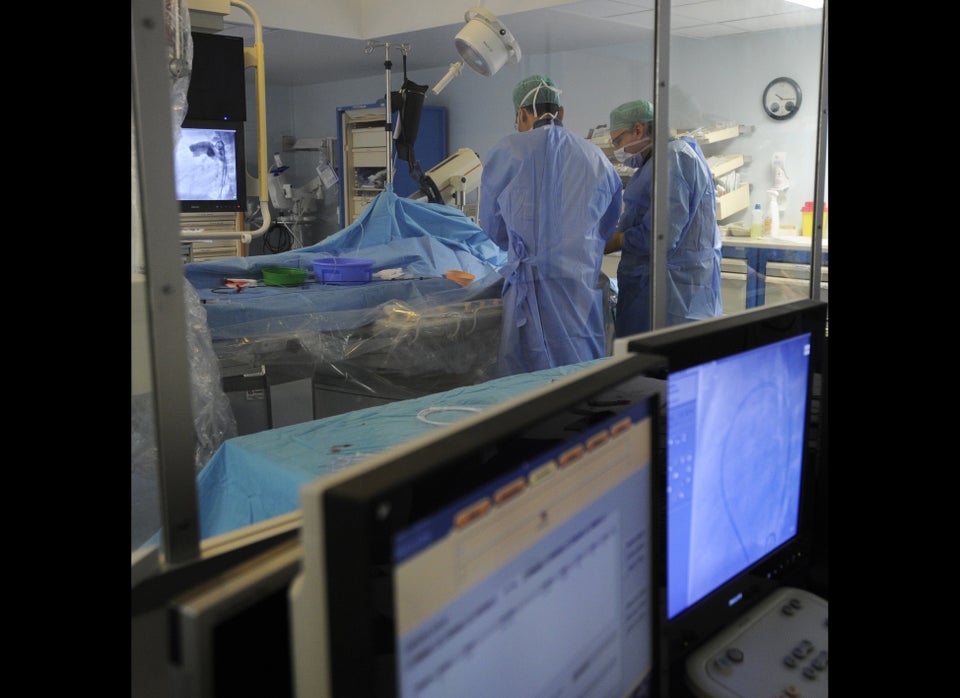 Lies And Distortions Of The Health Care Debate
Popular in the Community