 The Obamacare health insurance exchanges in the largest and the smallest of U.S. states will be ready to enroll people into health coverage on Oct. 1, the date these marketplaces are due to open in every state, officials from California and Rhode Island said Tuesday.
Peter Lee, executive director of Covered California, and Christine Ferguson, director of Health Source RI, declared consumers in their states would be able to shop and sign up for coverage on time.
"We are absolutely ready to go Oct. 1," Lee said during a briefing with reporters arranged by the Robert Wood Johnson Foundation. "Our website will be live to promote the full range of enrollment."
Californians already can access information on health insurance choices, prices and financial assistance, and will be able to starting selecting coverage for 2014 a week from Tuesday, he said.
Likewise, Ferguson said, Rhode Island consumers will be able to sign on to the state's health insurance exchange website, compare coverage options by price and benefits and learn whether they qualify for tax-credit subsidies created by the health law.
"Right now, based on everything that we know, we are ready to do all of those things," Ferguson said.
California and Rhode Island are among the 16 states and the District of Columbia that established their own health insurance exchanges, as Congress envisioned when it passed the Affordable Care Act in 2010. The federal government is running all or part of the health insurance exchanges in the 34 states that declined to take on the task.
Tax credits are available to reduce the cost of health insurance for people whose income is up to four times the federal poverty level, or $45,960. Medicaid benefits will be available in about half of states, including California and Rhode Island, to people who earn up to 133 percent of the poverty level, or $15,282 for a single person. In the rest of the country, however, Medicaid won't be available to this population because their state governments refused to take up Obamacare's expansion of the program.
Lee and Ferguson said whatever pricing problems the federal exchanges may be facing, their states are not affected. "We know of no glitches that are California glitches with regard to pricing," Lee said.
Despite their assurances that the health insurance exchanges would be open for business in seven days as planned, the state officials downplayed the significance of Oct. 1 as a key deadline for Obamacare implementation, since the exchanges will be open for many years to come.
"It's important as a historic marker of our nation saying health care is now a right, not a privilege," Lee said. "We're building institutions that are going to be here for a long time."
Health insurance purchased after Oct. 1 won't be available until the beginning of the next year, Lee pointed out, and he said state and federal officials would be able to fix problems and make improvements during the enrollment period.
California wants to sign up between 800,000 and 1.3 million of the 2.7 million residents who are eligible for financial assistance, Lee said.
But health insurance exchange officials don't expect a rush to enroll at the beginning of the six-month period next Tuesday. In California, Lee predicts few people will buy health insurance next month, but interest should ramp up as the end of the year approaches.
"The idea that huge numbers are going to, in essence, do layaway purchasing three months out, I just think that runs against the American way," he said. "We want as many people to sign up as possible who will have coverage effective Jan. 1."
"When we say Oct. 1 is 'ready' and 'go live,' that doesn't mean it's done," Ferguson said. "It means it's a starting line."
Before You Go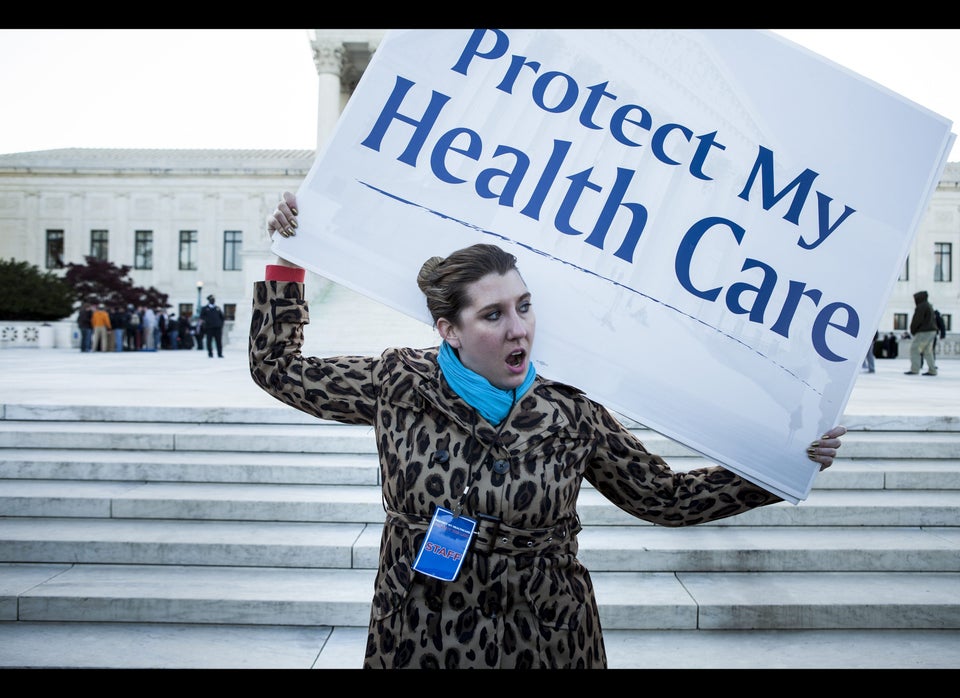 What Will Health Care Reform Do For You?
Popular in the Community