 WASHINGTON -- Want to know how Democrats really feel about campaigning on Obamacare? Go to their websites.
The pages touting lawmakers' reelection, or advertising the work they do in the House or Senate, often show how closely they want to associate themselves with the health care law. The Huffington Post undertook the task of looking at those pages for 186 House Democrats up for reelection (we didn't count those who've announced retirements), as well as 20 Democrats running for Senate (including three current House members and a few clear frontrunners who don't currently hold federal office).
The results tell the story of a party still skeptical of the law's political benefits, but overwhelmingly committed to upholding President Barack Obama's signature piece of legislation. House Democrats are far more excited about Obamacare, with many members overstating the critical role they played in its passage. Senate Democrats seem more inclined to whitewash the entire bill from the public's memory -- the majority of Senate candidates avoid mentioning Obamacare at all. Only three candidates among the 206 whose websites we checked had an overtly anti-Obamacare message -- and even those three don't advocate repealing the law outright.
Adopting the perspective of a voter scanning for basic information on his or her representative, HuffPost searched through campaign websites and, if those were unclear, unaccessible, or outdated, looked at House and Senate websites. We broke down the Affordable Care Act mentions into six categories:
1. Outright support of the law.
2. Support of the law with calls to strengthen it.
3. Support of the law with calls to change or fix it.
4. Calls for changing or touts opposition to the law.
5. Avoiding mentioning the law altogether.
6. A bad or outdated website that made it impossible to tell where the lawmaker stands.
Below are the results from our searches.
Those lawmakers with bad or outdated websites include many who have publicly backed the Affordable Care Act. But because they hadn't made their support for the law clear on their main Web pages, they weren't counted as supportive. If an uninformed constituent was looking for information about where his or her representative stands, after all, they'd be left confused. It's worth noting that several lawmakers counted among those supportive of the law on their websites went to great lengths not to mention the name of the law itself. Take, for instance, Rep. Steve Israel (D-N.Y.) the head of the Democratic Congressional Campaign Committee, whose campaign (not House) website cites the law's benefits without actually saying "Obamacare" or the "Affordable Care Act."

Finally, those who avoided mentioning the law completely did so, by and large, because they didn't want the association. The list also includes several members who posted basic information about the law, such as fact sheets or dates of enrollment, without actually taking a position.
So what overall lessons can be drawn from the data?
For starters, Senate Democratic candidates are far less likely to associate themselves or advocate for Obamacare than their House counterparts. That's because they have to appeal to a wider swath of voters, many in states where the law is deeply unpopular or hamstrung by problems with a state exchange, rather than (often gerrymandered) House districts. But even some of the more progressive-minded Senate candidates, like Sens. Tom Udall (D-N.M.), Chris Coons (D-Del.) and Brian Schatz (D-Hawaii), avoided Obamacare on their campaign websites.
House Democrats are hard to categorize. Those in swing districts tended to avoid mentioning the law on their websites, rather than criticizing it overtly. In fact, the main criticism, by far, was that the law failed to do enough. Take, for example, the website of Rep. Mike Capuano (D-Mass.)

The most common thing for House Democrats to do on their websites was to dramatize just how critical they were to the law's passage:
Rep. Kathy Castor (Fla.) "helped craft the Affordable Care Act";
Rep. John Yarmuth (Ky.) "helped craft" the law, too;
Rep. Eliot Engel (N.Y.) "played an instrumental role" in writing some of the law's key provisions;
Rep. Diana DeGette (Colo.)'s "efforts were critical to the passage of the Affordable Care Act";
Rep. Chaka Fattah (Pa.) was "an early proponent of the legislative strategy that ultimately led to the bill's signing";
Rep. Frank Pallone (N.J.) "played a key role in writing the health reform bill and helping to guide it through the House and eventually into law."
Finally, there are the Democrats who place themselves on the vanguard of the fight today, such as Rep. Mike Honda (Calif.), who is "proudly standing on the frontlines with President Obama" in his support of the law, anf Rep. Gregory Meeks (N.Y.) who "aggressively supports" the law, and Rep. Joaquin Castro (Texas), who highlights an article titled: "Joaquin Castro Takes Center Stage in Effort to Save Obamacare."
Before You Go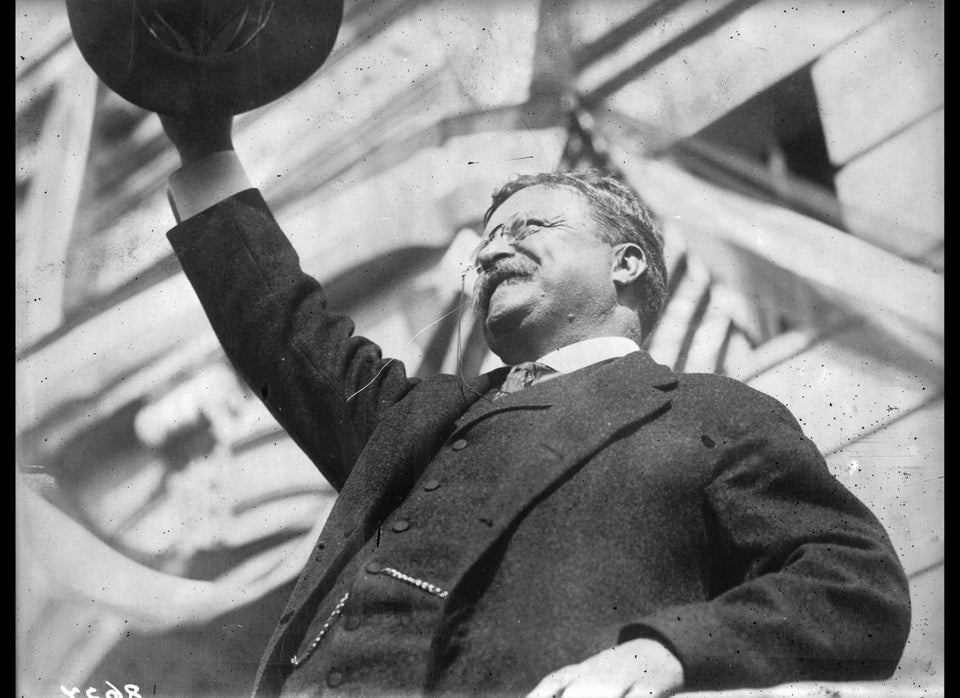 Health Care Reform Efforts In U.S. History
Popular in the Community