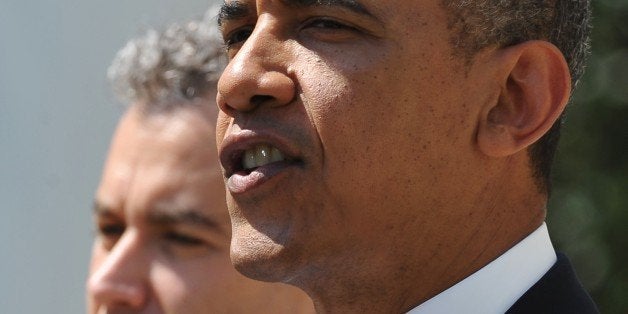 WASHINGTON -- Health insurance consumers will have an extra eight days to choose a health plan that will be in place on New Year's Day, a federal official said Friday.
In order to ensure that new coverage is active on Jan. 1, consumers will have until Dec. 23 to choose a health plan, a shift from the Dec. 15 deadline previously in force, according to a new standard announced by the Department of Health and Human Services. The first premium payment to insurers doesn't have to be made until Dec. 31.
President Barack Obama's administration is scrambling to get HealthCare.gov, the online portal for health coverage in more than 30 states, reliably functioning and to boost so far anemic enrollment via Obamacare's health insurance exchanges.
After two nearly lost months of enrollment since HealthCare.gov's flawed debut on Oct. 1, the administration has a lot of ground to make up if it wants to get close to its target of 7 million enrollments into private health insurance through the exchanges. The White House also is trying to alleviate the pressure on health insurance consumers whose current plans are being canceled and who face the prospect of going uninsured in January if they can't get signed up in time.
"We realize that many consumers who are seeking coverage in January may have experienced frustration with the site," Julie Bataille, a spokeswoman for the Centers for Medicare and Medicaid Services, said on a conference call with reporters Friday. "This extension will allow consumers more time to review plan options, to talk with their families, providers or enrollment assisters and to enroll in a plan."
Enrollment so far hasn't met expectations, with just over 100,000 people choosing a private health insurance plan on the health insurance exchanges between Oct. 1 and Nov. 2, HHS announced last week. More than 300,000 people signed up for Medicaid or the Children's Health Insurance Program during that time.
The open enrollment period for 2014 health coverage runs until March 31, but consumers who want to be certain they have insurance at the beginning of next year now have to choose a plan by Dec. 23, giving the exchanges and health insurance companies time to process their applications.
Health insurers were consulted on the deadline shift, Bataille said. But America's Health Insurance Plans, the largest industry trade group, reacted cooly to the extension. "It makes it more challenging to process enrollments in time for coverage to begin on January 1," spokesman Robert Zirkelbach said in a written statement. "Ultimately it will depend on how many people enroll in those last few days."
The administration isn't currently considering extending the sign-up period past March, Bataille said. "We think that a six-month-long open enrollment window is a significant amount of time for consumers to get information, understand their plan options and be able to make the decision that is right for them," she said. The administration already plans to delay the beginning of the enrollment period for 2015 from from Oct. 15, 2014, until Nov. 15, 2014.
The federal web portal to the health insurance exchanges will be improved by the end of next week and will meet its intended capacity to handle 800,000 visitors a day and 50,000 at a time, said Jeffrey Zients, a senior advisor to Obama who is overseeing the repairs to the technology behind Obamacare. But there won't be a grand re-opening: "There will not be a magic moment at the end of the month when our work will be complete," he said.
"HealthCare.gov will work smoothly for the vast majority of users by the end of November," Zients said on the conference call. "The vast majority of users will not experience the error messages, slow response times and system outages that characterized consumers' experience in October," he said.
But, he added, "The system will not work perfectly." To address times when HealthCare.gov won't be able to manage a high volume of users, the website will feature a "queuing system," or users can request an email to notify them when the site can take their applications, he said.
This post has been updated with additional information about health insurance companies directly enrolling consumers into coverage.
Related
Before You Go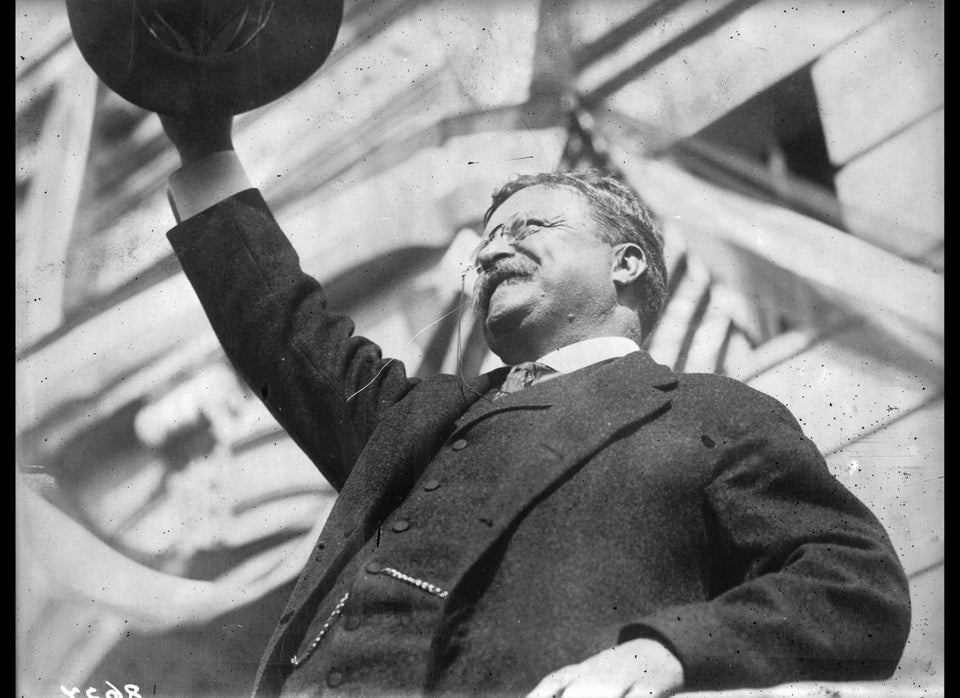 Health Care Reform Efforts In U.S. History
Popular in the Community