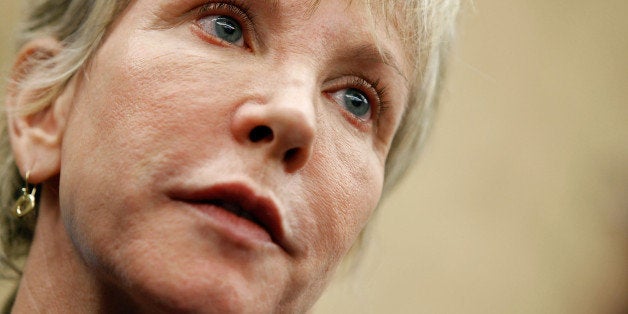 Facing pressure from the Obama administration, health insurers have extended the deadline for Obamacare premiums as late as Jan. 10, the industry's leading trade group announced Wednesday.
The deadline for consumers in nearly all states to choose a health insurance plan is Dec. 23. But continuing technological problems with HealthCare.gov, the federal portal to coverage in 36 states, and backlogs of unpaid insurance premiums generated worry that large numbers of consumers would find themselves uninsured on Jan. 1 despite selecting coverage. The board of directors of America's Health Insurance Plans decided to provide customers with a cushion Wednesday, the organization said in a press release.
Now, premiums can be paid as late as Jan. 10, but coverage will still begin on New Year's Day.
In five days, the first critical deadline of Obamacare enrollment will occur as individuals, including those currently insured and the uninsured, rush to secure health coverage through private insurance or Medicaid that will be in place for the new year. President Barack Obama's administration last week asked health insurance companies to provide flexibility to consumers using the new marketplaces. The administration formally set Dec. 31 as the payment deadline, 10 days before the one the industry now says it will accept.
"Our community is taking an important step to give consumers greater peace of mind about their health care coverage," Karen Ignagni, the CEO of America's Health Insurance Plans, said in the press release. The association cited HealthCare.gov's technical issues, the short amount of time left to enroll and the holiday season as reasons for allowing late premium payments. Typically, health insurance premiums must be paid in advance for coverage to be in effect.
The Obama administration greeted the announcement with approval. "We applaud the nations' health insurers that have decided to give consumers more time to pay their first premium, and ultimately make it easier for consumers to enroll in marketplace coverage," Joanne Peters, a spokeswoman for the Department of Health and Human Services, said in a written statement.
Obamcare deadlines facing consumers have shifted numerous times in recent weeks at the federal and state levels.
In late November, the Obama administration shifted the date by which HealthCare.gov users had to choose a health plan from Dec. 15 to Dec. 23. Previously, the administration changed the date by which people need to secure health coverage or face tax penalties under the law's individual mandate from Feb. 15 to March 31. And people enrolled in the Pre-Existing Condition Insurance Program, a temporary benefit set to expire Dec. 31 for individuals who can't get coverage from private insurance because of their medical histories, will have an extra month to enroll, the Centers for Medicare and Medicaid Services announced last week.
This week, Maryland and Rhode Island each offered consumers additional time to enroll via their state-run exchanges. Washington state announced Thursday that people who start their applications by Dec. 23 will have until Jan. 1 to complete their enrollments.
Although members of America's Health Insurance Plans, which includes most health plans, have agreed to accept January premium payments late, individual insurers may set different deadlines. And the reach of the group's voluntary effort may be limited in state-run exchanges.
Covered California Executive Director Peter Lee and Connecticut's Access Health CT Chief Executive Director Kevin Counihan won't move the payment deadlines in their states, they each said during a conference call hosted by the liberal advocacy organization Families USA Wednesday. Californians must pay by Jan. 6 and Connecticut residents by Jan. 7.
"Connecticut established a set of due dates with our health plans. We're going to stick to those due dates," Counihan said. Repeatedly changing deadlines and rules is "very confusing" for consumers, he said.
The final date to choose a health plan that will be in place on Jan. 1 is Dec. 23 in 46 states and the District of Columbia. Marylanders and Oregonians have until Dec. 27, although Oregon residents had only until Dec. 4 to file paper applications with the state exchange because online enrollment remains unavailable.
The deadline to pay January premiums is now Jan. 10 in the 36 states served by the federal exchanges and in Colorado and New York. Users of the exchanges in Massachusetts, Minnesota and Nevada have to pay by Dec. 23. The due date is Jan. 1 for Kentuckians, Jan. 6 for Rhode Islanders, Jan. 7 for Vermonters and Jan. 15 for Marylanders. In the District of Columbia, Aetna customers have until Jan. 8, while CareFirst BlueCross BlueShield and Kaiser Permanente enrollees can pay up until Jan. 15. Hawaii and Oregon are still determining their respective payment deadlines.
The open enrollment period for 2014 health benefits ends on March 31.
This story has been updated to include new information about Washington state's health insurance exchange.
Calling all HuffPost superfans!
Sign up for membership to become a founding member and help shape HuffPost's next chapter
BEFORE YOU GO
PHOTO GALLERY
Health Care Reform Efforts In U.S. History