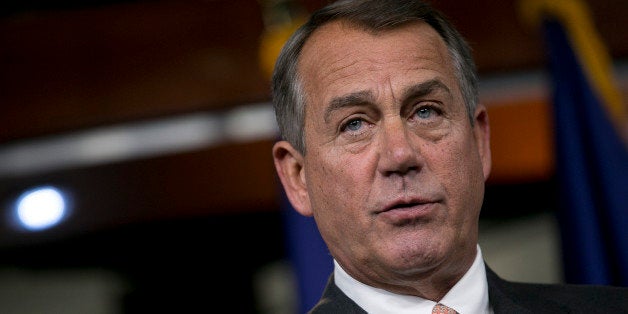 Senior Republican aides told Politico that House leaders are considering attaching the Obamacare delay to a Senate bill that would avert the looming government shutdown. Senate staffers said the move would only provoke a shutdown.
Non-essential government operations will stop Sept. 30, when the fiscal year ends, unless Congress passes a continuing resolution. If the House attempts to attach a one-year Obamacare delay to the continuing resolution, the Senate staffers said it's unlikely the Senate would schedule a vote on the bill. Even if the Senate did vote, the bill probably couldn't pass through the chamber before the end of the month under Senate rules.
The Senate is set to vote Wednesday on a bill that would fund the government until Nov. 15. Beginning at 2 p.m. on Tuesday, Sen. Ted Cruz (R-Texas) began speaking in an attempt to block the vote, a "faux filibuster."
"There will be no filibuster today," Senate Majority Leader Harry Reid (D-Nev.) said earlier on Tuesday. "Filibusters stop people from voting, and we are going to vote tomorrow. Under the rules, no one can stop that."
If the Senate bill passes, Reid could remove a House amendment to defund Obamacare bill by a simple majority vote of senators.
"We'll deal with whatever the Senate passes when they pass it," said Michael Steel, a spokesman for House Speaker John Boehner (R-Ohio). "There's no point in speculating before that."

REAL LIFE. REAL NEWS. REAL VOICES.
Help us tell more of the stories that matter from voices that too often remain unheard.
BEFORE YOU GO
PHOTO GALLERY
John Boehner Cries