The American College of Emergency Physicians polled more than 1,800 emergency room doctors last month, and 46 percent reported increases in patients coming through their doors since Jan. 1, the day coverage took effect for millions under Obamacare. Twenty-seven percent said the number hadn't changed and 23 percent had seen a decline since Jan. 1. Over the next three years, 86 percent of these doctors believe emergency room use will increase.
The survey findings underscore the challenges beyond extending health coverage to more people, including improving access to primary care and changing the habits of patients accustomed to using the emergency room as a one-stop-shop for medical care. One of Obamacare's selling points was its potential to reduce costly emergency room visits for care that could more efficiently be delivered in a doctor's office or other setting, especially for patients who previously were uninsured. Increases in ER visits may provide critics fodder to contend the law isn't fulfilling that promise.
"Coverage does not equal access," said Rebecca Parker, an emergency room doctor in Chicago who is on the board of directors at the Irving, Texas-based American College of Emergency Physicians. "Just because you gave somebody Medicaid doesn't mean that there's a place for them to go in terms of a primary care, outpatient facility," she said.
Patients with and without health insurance seek care from hospital emergency departments for a variety of reasons, including knowledge that hospitals offer a wider array of services than a doctor's office.
A federal law dating to 1986 forbids hospitals from turning patients away from emergency rooms regardless of their ability to pay, which attracts individuals who lack the means to afford medical care elsewhere. In addition, emergency departments lure patients who don't have access to a nearby doctor, or when physician offices are closed at night and on weekends. And patients don't have the medical expertise to tell whether symptoms like chest pains mean they're having a heart attack or indigestion.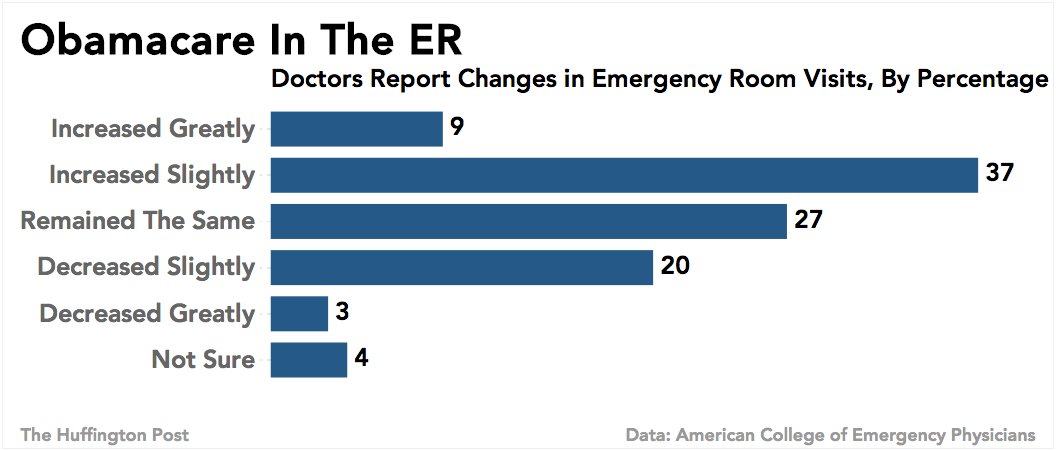 Most of the patients who visit the emergency room actually should be there, or at least can't be blamed for going to a hospital when experiencing pain or illness that might be serious, Parker said. "The majority of folks do belong in a kind of acute care setting, which is what we provide," she said. Based on her observations, an increase in emergency department visits could be explained by newly covered patients seeking medical care they postponed while uninsured and choosing a provider they know will treat them, Parker said.
While a survey of emergency department physicians' impressions lacks hard data about patient behavior and can't be considered conclusive, the results are consistent with studies about the effects of Massachusetts' 2007 health care reform law and a 2008 expansion of Medicaid in Oregon. Trevor Fetter, CEO of the for-profit hospital chain Tenet Healthcare, told CNBC this month that his company's facilities also are seeing an uptick in emergency room visits.
Another recent survey, however, reports the opposite is occurring in Arkansas this year. Forty-two hospitals in the state told a legislative committee that emergency department visits are down 2 percent so far this year, and that the number of emergency room visits by uninsured patients fell by 24 percent.
Likewise, nearly a quarter of the doctors who responded to the American College of Emergency Physicians survey observed fewer visits to their facilities, and more than one-quarter report no change, Parker said. Emergency departments seeing a smaller number of patients may be those doing a better job educating individuals about the availability of non-emergency care at other settings, such as urgent care clinics, she said.
The information released by American College of Emergency Physicians is the latest indicator of how the Affordable Care Act's coverage expansion is affecting patients and the health care industry.
Gallup and other organizations have reported reductions in the uninsured rate, although the extent of the decline greatly varies in those surveys and estimates. The Department of Commerce Bureau of Economic Analysis issued a preliminary finding last month that national health care spending has been growing more quickly since late 2013, apparently spurred by more people having health coverage and by consumers who had postponed medical care during and after the Great Recession. A Harvard University study published this month concluded the Massachusetts health reform law saved lives by covering the uninsured also sparked debate about the cost of expanding coverage.
Related
Before You Go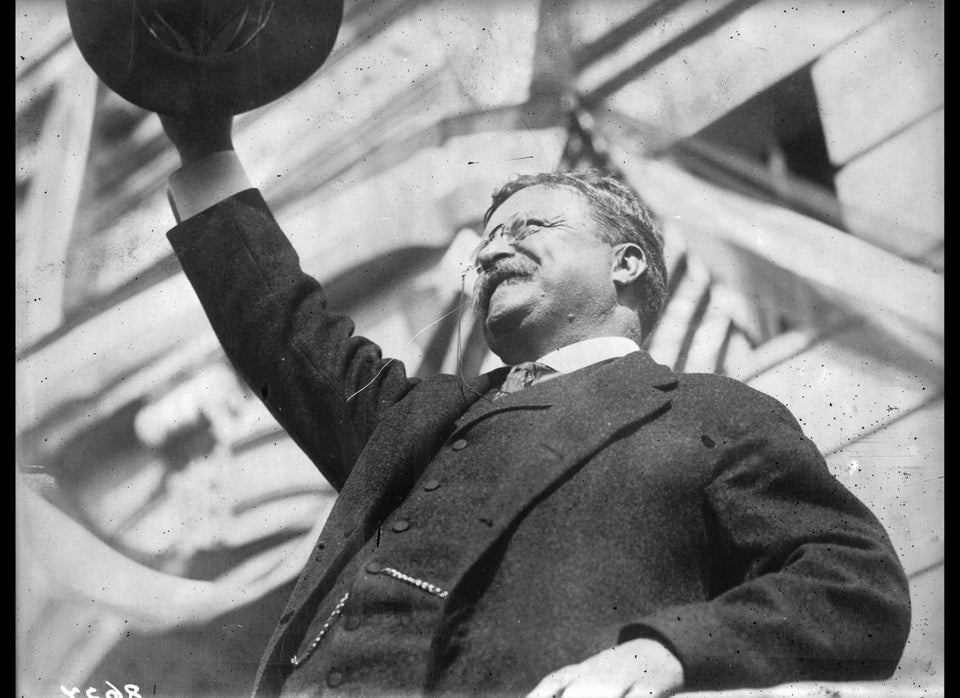 Health Care Reform Efforts In U.S. History
Popular in the Community