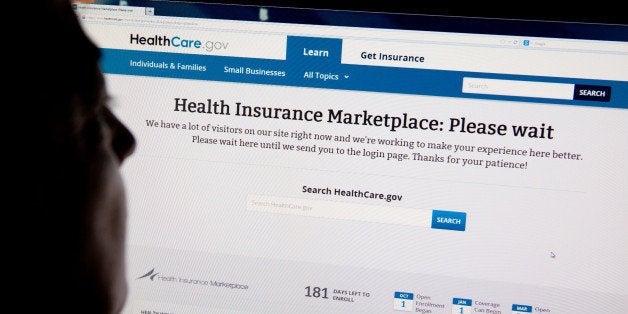 Obamacare may be struggling to get out of the gate, but its ground troops are doing all they can to help. Local enrollment workers, tasked with explaining the complex health care law, are figuring out ways to help Americans sign up for insurance, even as the website remains broken.
At stake is the very success of the program, which could suffer long-lasting damage if the flaws at HealthCare.gov are not fixed fairly soon.
With the website acting glitchy, enrollment assistants are offering sign-ups by telephone, setting up appointments to try the site again and carrying on with their educational events.
"Potential enrollees get to a certain stage where they're not able to move forward because of an error message," said Dizzy Warren, who is the community outreach manager at Michigan Consumers for Healthcare in Lansing. "We can't honestly confirm how many people have actually been enrolled."
If HealthCare.gov isn't doing better by the middle of November, consumers could start getting disillusioned.
"The people who most need the coverage will be patient with whatever glitches they have to work through. They'll get signed up," Joel Ario, a managing director at New York-based Manatt Health Solutions, said in an email. "But people who have less immediate need for the coverage probably have less of a patience quota here," said Ario, who formerly oversaw health insurance exchanges at the U.S. Department of Health and Human Services.
One thing enrollment workers aren't doing is sending anyone away, even though HealthCare.gov is so unreliable that few Americans have actually been able to sign up for insurance at the site.
"We're actually continuing our outreach efforts unabated," Justin Nisly, a spokesman for Enroll America, wrote in an email. "Based on the interactions our field staff and volunteers are having, even when consumers are frustrated by website glitches, they understand they still have time to consider their options and get enrolled." Enroll America is a Washington, D.C.-based coalition of health care advocacy and industry organizations coordinating outreach activities across the U.S.
"We are taking the opportunity to take a deep breath [and] remind people about the opportunities to enroll over the next six months. Our navigators are taking appointments so people could come in next week, when hopefully things will be smoothed out," said Jill Hanken, staff attorney at the Virginia Poverty Law Center in Richmond.
The enrollment period runs for six months, until March 31, 2014, and consumers have until Dec. 15 of this year to buy a health plan that will be in place on Jan. 1.
"We continue to increase access to HealthCare.gov in light of strong demand," Joanne Peters, a HHS spokeswoman, said in a written statement. "Wait times have been significantly reduced and more people are logging on and applying. But we won't stop until the doors to HealthCare.gov are wide open, and at the end of the six-month open enrollment, millions of Americans gain affordable coverage."
Bonny Salmeri of Charlotte, N.C., is eager to look for insurance on HealthCare.gov. Her current health plan is being discontinued because it doesn't meet Obamacare's minimum benefit standards, and the insurance company told her that a replacement would cost $789 a month, or about $300 more than what she pays now. But since she hasn't been able to really access HealthCare.gov, Salmeri can't figure out whether there's anything more affordable or whether she qualifies for tax credits.
"Still can't get anywhere on the website to see if I qualify for any credits," Salmeri, 60, wrote in an email. "Up a whole week, and the website doesn't move."
She'll keep trying, she wrote. "I'll be in touch if I ever get to find out."
Before You Go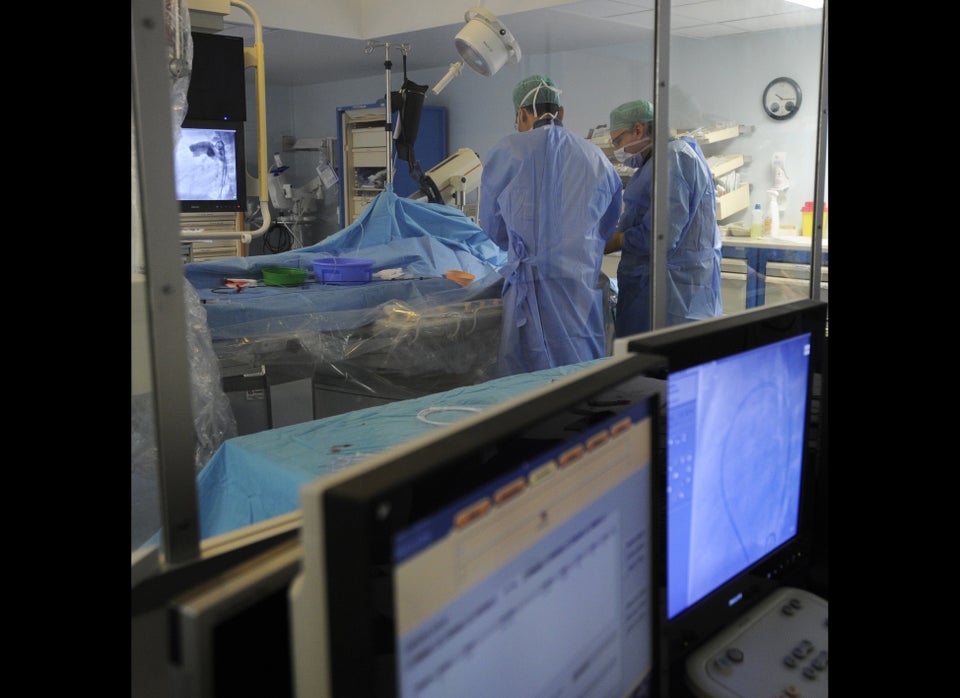 Lies And Distortions Of The Health Care Debate
Popular in the Community