One month into the rollout of Obamacare, 106,185 people had chosen a private health insurance plan using the health care reform law's troubled exchanges, the Department of Health and Human Services announced Wednesday, the first time the Obama administration has given enrollment figures.
"With the issues we've had, these marketplaces are working and people are enrolling," Health and Human Services Secretary Kathleen Sebelius said during a conference call with reporters Wednesday. "We can reasonably expect that these numbers will grow substantially over the next five months."
Some 26,794 people who have selected a health plan did so via the federally run insurance exchanges, compared to the more than 79,000 who used the exchanges in the 15 states and the District of Columbia that are operating their own marketplaces, according to the HHS report, which spans the period from Oct. 1 to Nov. 2.
Not all of the more than 100,000 people tallied by the administration have taken the final necessary step and actually made the first payment for their coverage, which begins in January, the report indicates. The Department of Health and Human Services doesn't have accurate data on how many people made payments to insurers, which aren't due until Dec. 15, Sebelius said.
An additional 975,407 people have completed the application to determine whether they can receive subsidies and now have only to choose a health plan, the report says. More than 396,000 people using the exchanges have been deemed eligible for Medicaid or the Children's Health Insurance Plan.
The administration continues to plead for patience, emphasizing that the enrollment period doesn't end for more than four months. "This data represents only a month into a sustained six-month enrollment and outreach effort and we're confident that, as more people across the country learn about their new options, more people will find a plan that meets their needs and their budget and more will enroll in coverage," Sebelius said.
"We're well ahead of the pace that was set by Massachusetts, so there's not cause for concern with these particular numbers," Don Mould, HHS assistant secretary for planning and evaluation, said during the conference call.
Although the Massachusetts health reform program and Medicare Part D also suffered from balky rollouts, the troubles besetting HealthCare.gov and some state exchanges appear more serious. On top of technical glitches, the political firestorm is more intense this time, raising questions about whether the administration can make up for lost time.
"The early experience of HealthCare.gov was enormously frustrating. It is getting better. It's getting better every day, so I'd urge people to visit the site," Sebelius said.
The White House sought to get 500,000 people enrolled in private insurance via the federal and state exchanges by the end of October, according to an internal document cited by the Associated Press that the administration has never confirmed. By the end of this month, the target is 800,000 people, including Medicaid enrollees, Centers for Medicare and Medicaid Services Administrator Marilyn Tavenner told a congressional committee last week.
Sebelius advised consumers not eligible for subsidies to consider buying plans directly from health insurance companies while the administration continues repairing HealthCare.gov.
Although people could use alternate means to buy health insurance, such as paper applications and the telephone hotlines for the exchanges, these methods have significant shortcomings. Health insurance tax credits for people who earn between the poverty level and four times that amount -- up to about $46,000 for a single person -- only are available via the exchanges. And the only way to compare every plan sold in a local area side by side is to visit an exchange website.
The states operating their own exchanges have seen mixed results, according to a breakdown in the federal report. Covered California, which made its own announcement Wednesday, has seen 35,364 people choose a health plan, and 16,404 New York State of Health users have gotten that far in the process, according the federal report. By contrast, just over 1,000 people using Maryland Health Connection and Vermont Health Connect have, while Cover Oregon hasn't enrolled anyone into private insurance because it has yet to launch its enrollment portal.
The contrast between the states with well-functioning enrollment systems and those relying on HealthCare.gov is stark. More individuals in California, the most populous state and home to the most uninsured people, have chosen a plan than in all the states with federally run marketplaces combined, the report shows. The number of Californians who got that far is more than 12 times higher than in Texas, the state with the second-largest population and number of uninsured. In five of states using HealthCare.gov -- Alaska, Delaware, North Dakota, South Dakota and Wyoming -- fewer than 100 people have selected insurance.
The raw numbers of people getting private insurance on the exchanges in each state arguably are less important than having the right mix of healthy and sick customers, which is crucial to keeping premiums down in future years. Of the 7 million people originally projected to buy insurance on these marketplaces, the White House estimated that 2.7 million needed to be younger and healthier. HHS isn't releasing demographic information yet about who is signing up, Sebelius said. The first enrollees were older than expected, the Wall Street Journal reported last week, citing health insurance industry sources.
Obamacare is under intensifying scrutiny on Capitol Hill, as Republicans stage a series of hearings to hammer away at the administration's failure to launch a working web portal. They will also highlight consumers whose current health plans won't be available next year in spite of Obama's oft-stated promise that people wouldn't lose their benefits because of the law.
The White House has rejected such legislation as anathema to the Affordable Care Act's goal of reforming the health insurance market by guaranteeing a minimum level of benefits and financial protections and by keeping insurers from turning away people with pre-existing conditions. The insurance industry has also warned that such proposals could increase premiums by keeping healthy people out of the exchanges. At the same time, Obama apologized to people losing their coverage and said his administration is looking for ways to ease the transition, although he didn't say how.
This story has been updated with additional information from the Department of Health and Human Services report and press briefing.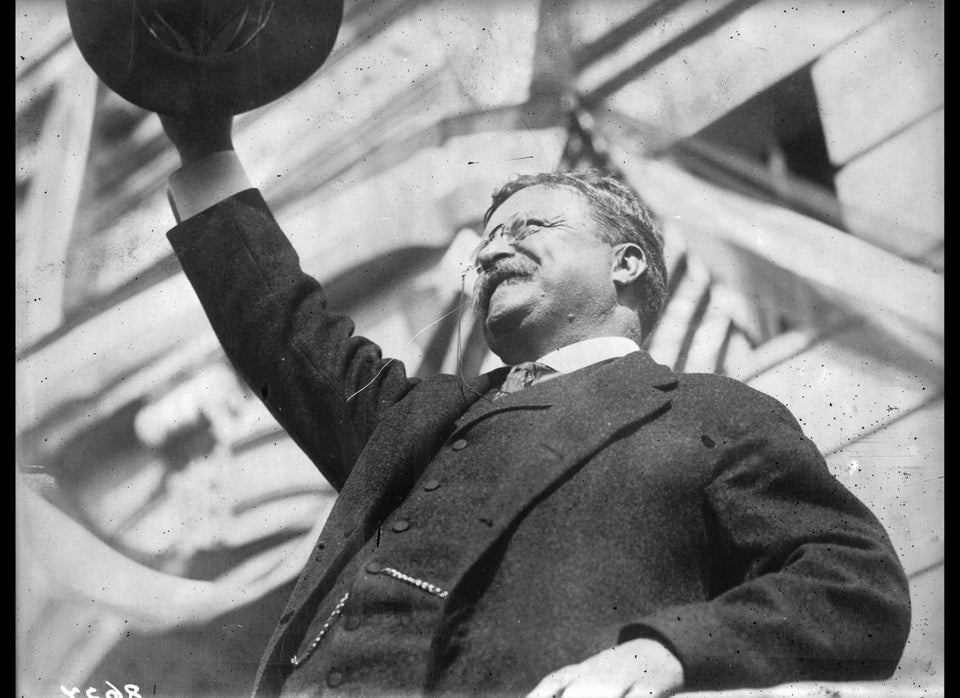 Health Care Reform Efforts In U.S. History
Popular in the Community