WASHINGTON -- More than 8 million people signed up for coverage via the federal HealthCare.gov health insurance exchange marketplace as of Saturday, Health and Human Services Secretary Sylvia Burwell said Tuesday.
On Friday, President Barack Obama announced that enrollment had reached 6 million after this month's deadline for policies that will be in force on New Year's Day. Burwell's revised tally, delivered during a conference call with enrollment workers, includes millions of people whose current plans have been automatically renewed. The final deadline for obtaining 2016 coverage is Jan. 31.
The Department of Health and Human Services predicted modest growth in the health insurance exchanges during this, the third Obamacare open enrollment campaign, but appear to be on track with or even surpassing their own internal projections of 10 million exchange customers in 2016. According to figures from Burwell and the Centers for Medicare and Medicaid Services, sign-ups are outpacing 2015's so far, and more young people are participating.
"Today, we have more sign-ups, more new enrollees and a younger population than we did last year," Burwell said on the conference call.
"Millions more have been signed up or been re-enrolled in state-based marketplaces in addition to that," Burwell said.
As of last year's deadline for Jan. 1 coverage, 6.4 million people had enrolled through the federal exchanges, almost 2 million fewer than during the same period this year. New customers are signing up at a faster pace, with 2.4 million enrollees joining the federal marketplaces so far, one-third more than a year ago. Following Obama's announcement, federal officials said activity on the exchanges ahead of the Dec. 17 deadline for January coverage was unprecedented.
So far, 2.1 million of the enrollees are under age 35, 1 million more than during the 2015 sign-up period, Burwell said. "It's good news. It means a younger risk pool which contributes to a stronger, more stable insurance market," she said.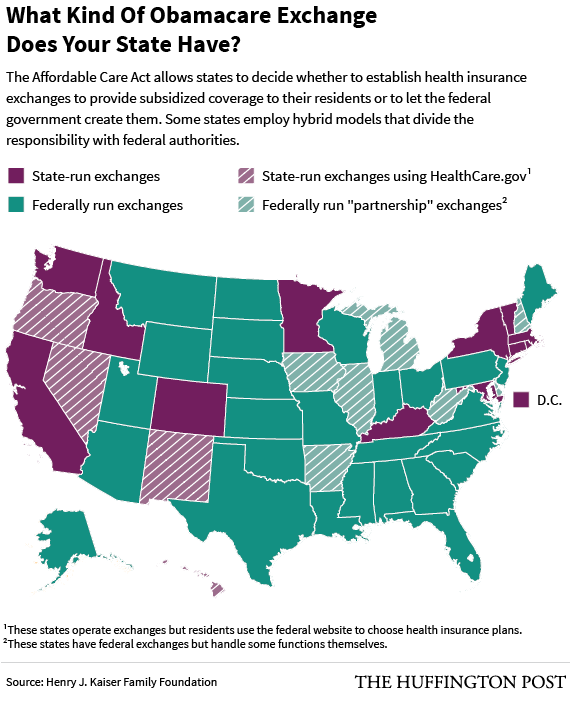 Separately, the Department of Health and Human Services provided updated figures on health insurance exchange enrollment for the current year. Sign-ups peaked at close to 12 million this March, but experienced a net decline during the year. Marketplace consumers cycled out of the exchanges -- either to become uninsured or to seek coverage elsewhere, such as from an employer or government program like Medicare -- and new customers signed up under circumstances making them eligible to get coverage outside the annual open enrollment period -- such as if they married or moved to another state.
As of Sept. 30, about 9.3 million people had health insurance from a federal or state exchange, a net decline of 600,000 people since the end of June, according to the agency. Residents of 37 states using the federal system represented 6.7 million of those consumers, and the remaining 2.6 million were from state-run marketplaces. Eighty-four percent of enrollees received tax credit subsidies to reduce monthly premium costs and 57 percent qualified for extra subsidies to cut costs for cost-sharing, including deductibles and co-payments.
The Centers for Medicare and Medicaid Services partly attributes the decline in enrollment to 920,000 customers seeing their subsidies adjusted over the year. Exchange enrollees report projected annual income when they sign up, but the amount they receive is linked to real income, and discrepancies are reconciled at tax time unless consumers report changes themselves during the year.
This story has been updated with additional enrollment data from the Department of Health and Human Services.
PHOTO GALLERY
Health Care Reform Efforts In U.S. History
Calling all HuffPost superfans!
Sign up for membership to become a founding member and help shape HuffPost's next chapter