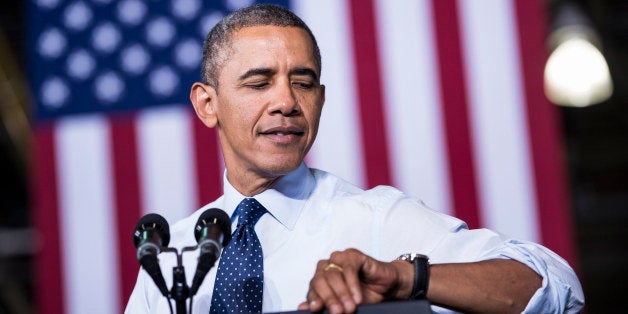 Health insurance exchanges, the cornerstone of President Barack Obama's health care reform law, will be ready on time for their Oct. 1 launch date, a senior administration official said Tuesday.
With such little time left, concerns about technical problems, including erroneous pricing information, continue to dog the nationwide project. But a senior administration official, who spoke with reporters on the condition of anonymity, guaranteed people would be able to use the marketplaces to buy health insurance next Tuesday.
"We'll be open for business Oct. 1," the official said during a briefing with reporters at the Eisenhower Executive Office Building, adjacent to the White House.
The Obama administration has never wavered from its insistence that the health insurance exchanges would be operational on Oct. 1 for the first enrollment period under the law, which runs through March 31 for health coverage that takes effect in 2014.
The federal government is responsible for managing at least part the health insurance exchanges in 34 states that didn't take on the task themselves. Sixteen states and the District of Columbia will have their own health insurance exchanges under Obamacare.
"We anticipate that there will be bumps and glitches. We're very focused on finding them and fixing them," the official said. "This is really a sprint to what will be a six-month marathon."
The chief of one of the lead federal agencies implementing the law issued a similar assurance during a health insurance industry conference in Washington on Tuesday, according to The Hill. "Everyone is going to be learning this as we go forward," said Marilyn Tavenner, administrator of the Centers for Medicare and Medicaid Services.
Those issues will be addressed before Oct. 1, the senior administration official said. "This is a process that is happening iteratively for the work the federal government is running. It's happening as well at the state level," the official said. "You all should be very worried if we were not right now rigorously testing this and finding things and fixing them and rigorously testing again."
Calling all HuffPost superfans!
Sign up for membership to become a founding member and help shape HuffPost's next chapter
BEFORE YOU GO
PHOTO GALLERY
Health Care Reform Efforts In U.S. History