President Barack Obama said the launch of Obamacare's health insurance exchanges would be rocky. He was right.
By noon -- about four hours after the official launch time and about 12 hours after HealthCare.gov appeared to go live -- visitors to the website were greeted by messages such as "Health Insurance Marketplaces: Please Wait." They were unable to create an account to begin comparing health insurance plans on price and benefits or to learn whether they qualify for financial assistance. At times, the registration process began but halted. The wait time was more than 22 minutes when The Huffington Post called the federal call center.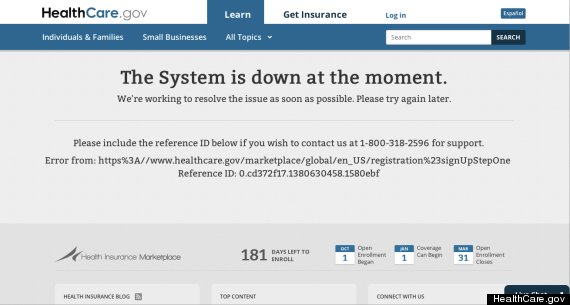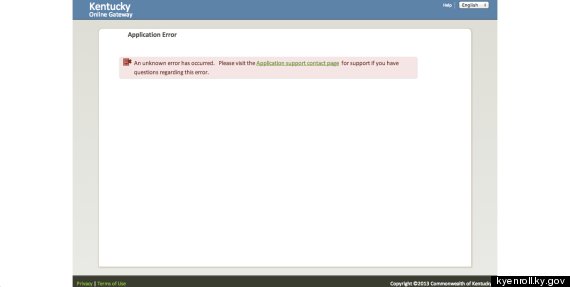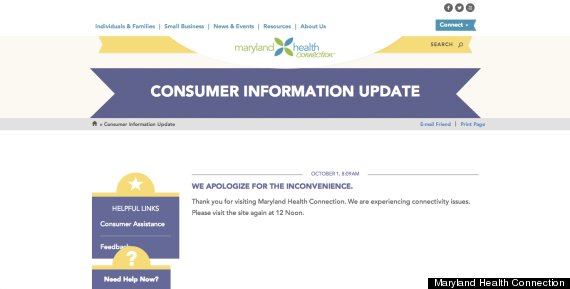 High levels of public interest seem to be part of the reason for the online difficulties. HealthCare.gov has received more than 1 million visitors so far on Tuesday, White House Deputy Communications Advisor David Simas wrote on Twitter. New York State of Health had more than 2 million visitors in just two hours, according to a message that appeared on the website.
In a speech at the White House on Tuesday, Obama acknowledged the fitful start to the the debut of the exchanges and attributed it to a greater level of interest than this administration anticipated. "This demand exceeds anything we expected," Obama said. "That gives you a sense of how important this is to millions of people around the country."
The White House also has been emphasizing that the enrollment period lasts until March 31, 2014, the final day Americans have to comply with the law's individual mandate that most legal U.S. residents obtain health coverage. Consumers also have until Dec. 15 to choose a health insurance plan that takes effect on Jan. 1.
These issues are predictable and won't have a lasting effect on Obamacare's aim to enroll millions of people into health benefits by next year, said Jon Kingsdale, a director at Wakely Consulting in Boston who oversaw the implementation of the Massachusetts health care reform program. The Massachusetts law was a model for the Affordable Care Act.
"I expect lots of 'glitches' today," Kingsdale said in an email to the Huffington Post. "I expect many of the glitches will get corrected in the next few days or weeks. Their relevance is to the two campaigns going on—the political one about the future of the A.C.A., and the marketing one to enroll the uninsured," he said. While political opponents of the will seize on the failures of the first day, health insurance customers still have plenty of time to shop.
If the glitches persist, though, that calculation changes, Kingsdale said. "The exchanges had better be ready next month, when the volume of enrollment is expected to grow."
Jason Cherkis contributed reporting
Related
Before You Go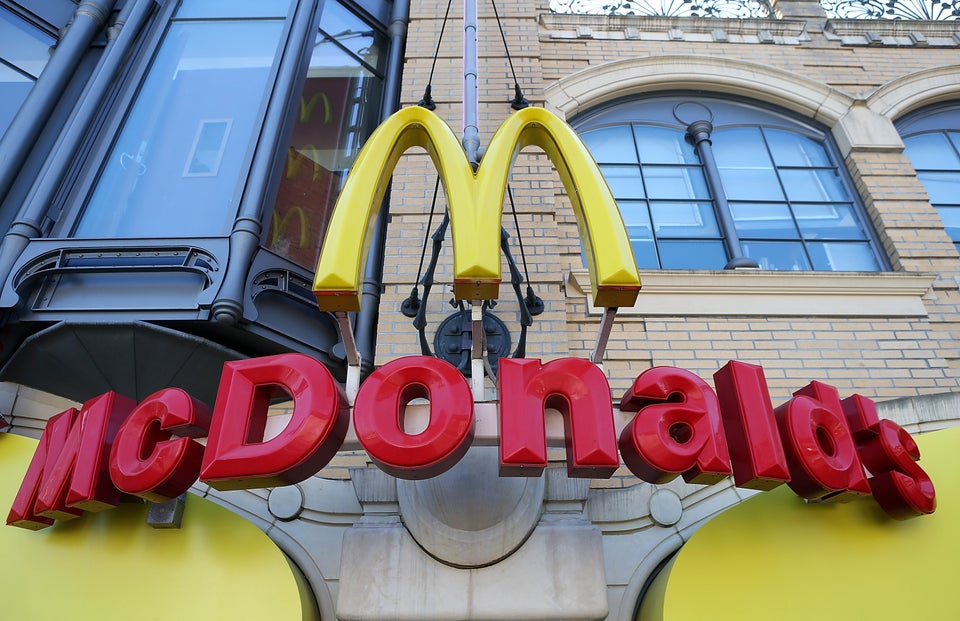 Obamacare Haters
Popular in the Community