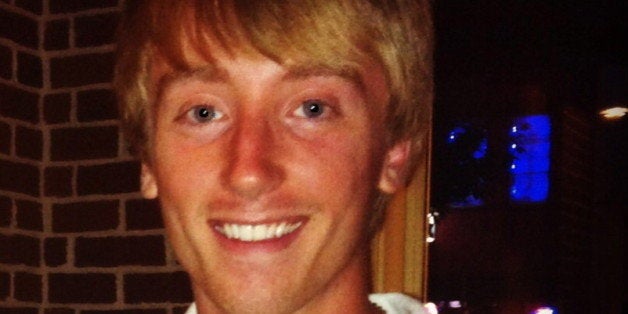 Chad Henderson, who told The Huffington Post and numerous other news outlets that he had enrolled in health coverage via the Obamacare health insurance exchanges, recanted his story Friday.
This article replaces an earlier version, published Thursday, which reported incorrectly that Chad Henderson and his father enrolled in Obamacare.
The admission came after Chad's father, Bill Henderson, of Flintstone, Ga., gave an interview to Reason magazine contradicting his son's account. The elder Henderson told Reason that neither he nor his son had chosen health coverage for next year. "We're going to be enrolling, and looking at it, you know, looking over everything. So we're going to be deciding on what we're going to do very soon," he said in Reason.
Chad, 21, previously told HuffPost that he used HealthCare.gov, the federal portal to health insurance exchanges, to create an account, browse health insurance products and enroll in separate plans for himself and his father.
In a second interview with HuffPost Friday, Chad acknowledged they did not actually enroll in Obamacare. He only looked at coverage options and decided which plan he wanted.
"When I said 'enroll,' I guess I got the terminology wrong. I meant that I was able to actually get in and have access to compare the prices," Chad said. "It would be silly of me to just purchase something without even looking everything over for a few months. I have not, and nor has my dad, purchased anything just yet. We are still comparing everything." Chad insists he did not lie in his initial accounts -- despite contradicting himself in his interview Friday and his father's statements to Reason.
Chad's Twitter message was shared more than 70 times, including by the Twitter accounts for Health and Human Services Secretary Kathleen Sebelius and White House Domestic Policy Council Director Celia Muñoz.
Both HuffPost and The Washington Post noted in their coverage the unusual amount of attention Chad was getting from the press. Chad's apparent enrollment was interesting because HealthCare.gov has been plagued with glitches since launching earlier this week.
Chad says he didn't read any of the stories about him, other than The Washington Post's, and admits he didn't contact the newspaper to correct or clarify the meaning of his statements. He claims his father was aware of his media interviews but didn't ask him about them or read any of the articles. However, they did watch a local TV news report together about Chad's enrollment.
When HuffPost asked Chad for an interview with his father Wednesday, he said Bill would be working and unavailable. After the Reason story Friday, Chad said his father would not being speaking with the press again. "There's no way. I've already told him, 'Do not answer any phone calls,'" Chad said. "He doesn't know how to properly answer reporters' questions."
Bill Henderson did not immediately respond to a voice mail left on a telephone number listed on his business' Facebook page.
Asked for verification that he had created an account on HealthCare.gov, such as an image of his computer screen, Chad said it wouldn't be possible because he was away from home for three days and had no access to a computer.
Chad's social media accounts indicate that he has volunteered for Organizing for America, an organization affiliated with the president's election campaigns and the Democratic National Committee. Organizing for Action, a successor entity, has promoted enrollment under Obama's health care law. HuffPost disclosed this in its original report.
On Wednesday, Chad told HuffPost that he volunteered during the president's reelection campaign last year. Asked by email at the time whether he remained active, Chad wrote, "I have been involved very little since the last election. I still may tweet stuff out in support of things, but as for actually attending staff meetings I have not."
In the interview Friday, Chad elaborated, saying his current activities also include telephoning individuals he knows personally. "I maybe, like, you know, call some people, tell them about stuff, share stories on Twitter, and all like. But as far as anything like a meeting, I don't have anything to do with that," he said. "I call some friends and tell them about the issues. That's it." Chad insisted he is not "a White House plant."
Despite walking back his assertions that he enrolled in health insurance Tuesday, Chad maintains that he did look at options and prices and that the $175 monthly cost for himself is the amount he viewed on the website at the time. Reason reported that Blue Cross Blue Shield of Georgia, the company Chad told some reporters he chose, charges a 21-year-old non-smoker in his zip code $225 for the plan Chad says he selected; the company's website confirms that. "I don't know how to respond to that because that's the number that I saw that night," Chad said.
Related
Before You Go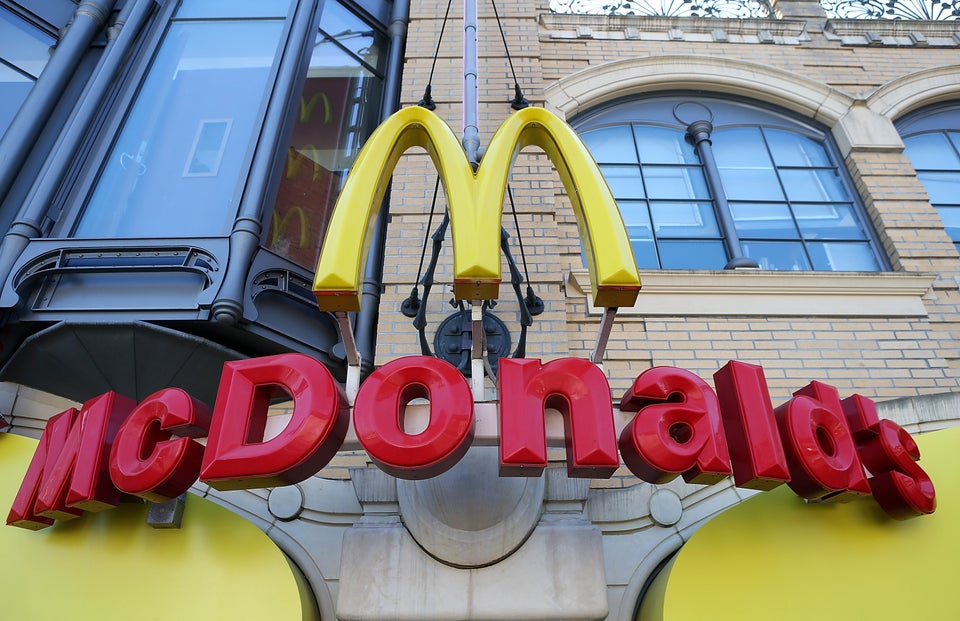 Obamacare Haters
Popular in the Community