 WASHINGTON -- A man claiming to be a Georgia small business owner said he fired some employees and cut hours for others because of President Barack Obama's reelection.
The man identified himself as Stu, without giving a last name, and said he owns a small aviation services company. He told C-SPAN's Washington Journal that he "simply can't afford" to run his business if he has to comply with the the Affordable Care Act.
"Yesterday I called all my part-time employees in and said because Obama won I was cutting their hours from 30 to 25 a week so i would not fall under the Obamacare mandate," Stu, who said he is from Williamson, Ga., told C-SPAN.
Under the Affordable Health Care Act, businesses with more than 50 workers are required to provide health care coverage for full-time employees or those working more than 30 hours per week. Darden Restaurants, the parent company of Red Lobster and The Olive Garden, announced in October that it would test a plan that would boost the number of employees on part-time status in a handful of its markets.
"I had to lay two full-timers off to get under the 50-person cap," Stu told C-SPAN. "I tried to make sure that the people I had to lay off voted for Obama."
Has your boss fired workers as a result of President Obama's reelection? Email Jillian.Berman@huffingtonpost.com and tell us about it.
Firing workers based on political affiliation may land employers in hot water. "It's possible that employees could have some protection under various laws that exist," said Risa Lieberwitz, professor of labor and employment law at the Cornell University School of Industrial and Labor Relations.
Federal law offers fines and imprisonment for anyone who "intimidates, threatens, coerces" someone "for the purpose of interfering with the right of such other person to vote or to vote as he may choose."
In the weeks leading up to the election, several employers sent notices to workers urging them to vote for Romney, or warning of potential problems if Obama won. Courts would have to determine whether such letters constitute "intimidation." The Supreme Court specifically protected employers' rights to distribute political information to workers in its Citizens United decision.
Retaliation for a vote may not qualify as intimidation. But employers who fire workers or cut their hours based on their vote could face additional legal threats from a few state and local laws, which specifically ban retaliating against employees based on their voting preferences.
"The best protection employees have is a collective bargaining agreement," Lieberwitz said, which require employers to have "just cause" to fire employees. Breaking the collective bargaining agreement would have legal consequences independent of federal and state laws. "A lesson for employees that comes out of these situations is how important it is for employees to unionize."
Stu isn't the only business owner claiming he fired workers because of Obama's reelection. "David," a man who identified himself as a CEO, called a Las Vegas radio station Thursday and said he fired 22 workers because of Obama's win.
Of course, one shouldn't extrapolate a trend from the rantings of anonymous callers. A survey of small business owners in October found that few would take drastic steps in response to the health care law. Instead, many said they would simply trim health care benefits.
The Obama administration has countered the Republican claim that health care reform is a "job killer," citing a study by the Urban Institute, which found that Obamacare would actually save small business owners money on insurance premiums.
CORRECTION: An earlier version of this post misstated that Darden Restaurants planned to downgrade employees from full-time to part-time status. The chain is testing a plan in a handful of markets that would boost the number of part-time employees.
Support HuffPost
The Stakes Have Never Been Higher
Related
Before You Go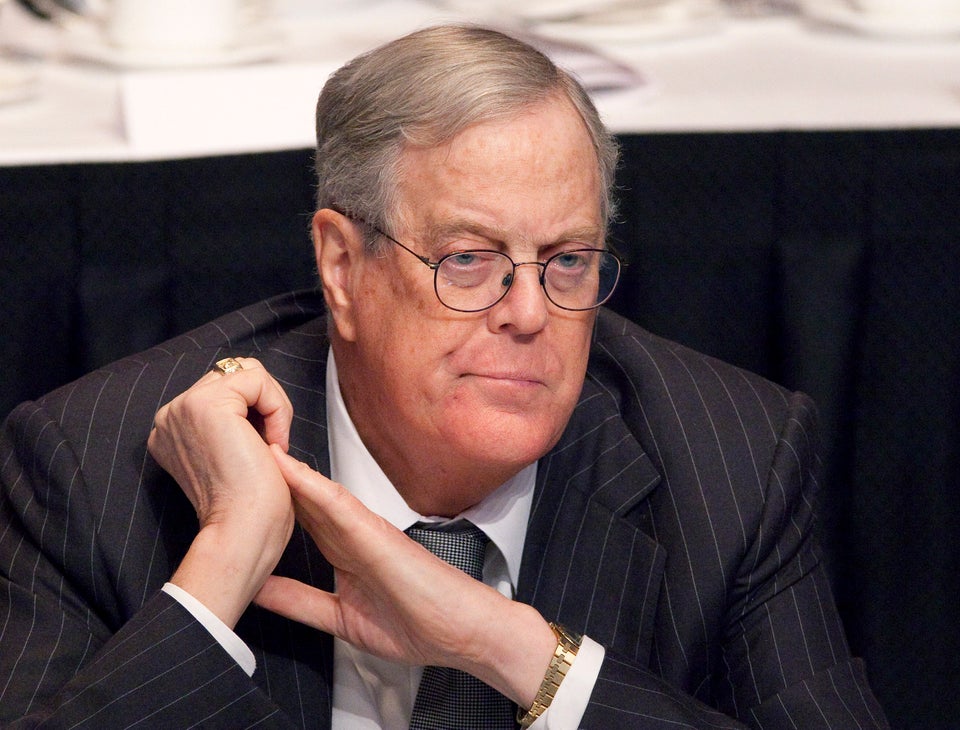 CEOs Who Urged Employees To Vote Romney
Popular in the Community