WASHINGTON -- The Affordable Care Act is the first federal law to provide protection against sex discrimination in health care. LGBT advocates have been hoping that the Obama administration would interpret Section 1557, the law's civil rights provision, to protect gay, lesbian and bisexual individuals as well.
But last week, a Department of Health and Human Services official put a damper on some of those hopes, saying that while transgender individuals would be covered, gay, lesbian, and bisexual individuals likely would not.
Section 1557 of the Affordable Care Act prohibits discrimination on the basis of race, color, national origin, sex, age or disability by any health care provider that receives federal funds. Health insurance plans offered in the federal marketplace or run by the federal government are also subject to this provision.
HHS had earlier announced that discrimination on the basis of gender identity and sex stereotypes would be prohibited under Section 1557, a significant victory. LGBT groups had also wanted it to prohibit discrimination on the basis of sexual orientation.
But at the Salud LGBTT conference in Puerto Rico last week, Fernando Morales, an attorney with HHS' Office of Civil Rights, said the law's protections would apply to discrimination on the basis of gender identity but likely not to sexual orientation. His comments were reported by LGBT rights advocate Corey Prachniak, who has been blogging about the conference. From Prachniak's post:
However, Mr. Morales said today that OCR will not say that discriminating against someone because of their same-sex attraction is covered by the law. "Unfortunately, no, not at this time," he said. "That is not covered under 1557." I repeated Mr. Morales's position back to him to make sure I had understood it correctly, and he affirmed that I was correct.

This seems to be breaking news, and heartbreaking news, for the LGBT community. If there is a silver lining, Mr. Morales said that gender identity-related discrimination will be included in the regulations. However, even there, how good of news this remains to be seen. Some in the department "want to go farther than others," Mr. Morales said.
When asked for comment, Rachel Seeger, spokeswoman for HHS' Office of Civil Rights, replied, "The 1557 Notice of Proposed Rulemaking has not yet been issued, and at this time HHS cannot comment on the content of this proposed rulemaking. However, the law was effective upon enactment and OCR has been accepting and investigating complaints under this authority."
Maya Rupert, policy director at the National Center for Lesbian Rights, said Morales' comments were not that shocking.
"This isn't surprising and actually reflects our expectation of what the final 1557 regulations will say," Rupert said. "They will prohibit discrimination based on gender identity and nonconformity with sex stereotypes but will not explicitly prohibit discrimination based on sexual orientation."
"Obviously, we continue to argue that discrimination on the basis of sexual orientation is sex discrimination because it is discrimination based on nonconformity with the assumed gender roles that dictate that men date women and women date men. Recently, a federal judge adopted this reasoning in a ruling. We remain hopeful that more courts and agencies will be persuaded by this argument," she added.
Documented cases of LGBT discrimination in the health care system include the refusal of health plans to cover the needs of transgender people and even refusal by some hospitals and health care centers to treat LGBT people.

Rupert said that even without the inclusion of sexual orientation, the protections in Obamacare are significant. Not only will they help transgender individuals, she said, but "regulations that prohibit discrimination on the basis of gender identity and gender nonconformity will also provide significant protections for gender-nonconforming lesbian, gay, and bisexual people."
Support HuffPost
The Stakes Have Never Been Higher
Before You Go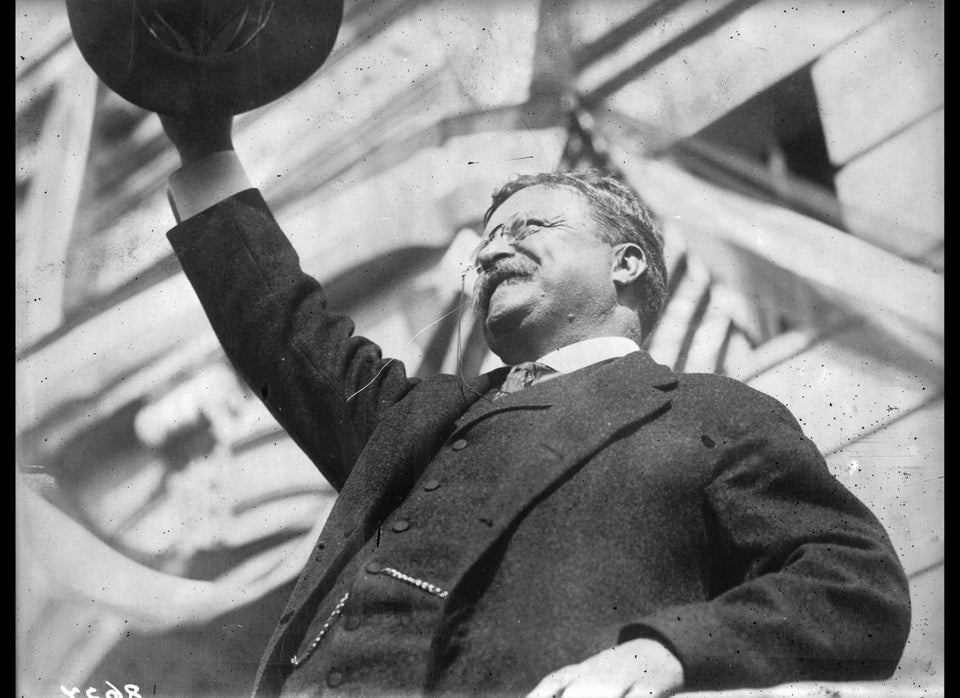 Health Care Reform Efforts In U.S. History
Popular in the Community