The Obama administration is hoping the National Football League and health care reform will make a winning team this fall and winter, Health and Human Services Secretary Kathleen Sebelius said Monday.
Just more than three months away from the day when consumers can start using the health insurance exchanges, also called marketplaces, to choose health plans and apply for financial assistance, public understanding of the Affordable Care Act remains low, and polls reveal a deep divide over the law.
"We're going to be going wherever people are," Sebelius said. "We're having discussions -- active discussions -- right now with a variety of sports affiliates, both in terms of what will end up being paid advertising but hopefully some partnership efforts. The NFL, for instance, in the conversations I've had, has been very actively and enthusiastically engaged because they see health promotion as one of the things that is good for them and good for the country."
The NFL wouldn't confirm Sebelius' account or offer any information about promotions or advertising related to the health care reform law. "We do not have anything to report at this time," league spokesman Brian McCarthy wrote in an e-mail to The Huffington Post. A planned meeting between Major League Baseball and administration officials was canceled and hasn't yet been rescheduled, league spokesman Steve Aracho told HuffPost. Requests for comment from the NBA, the National Hockey League and Major League Soccer weren't immediately answered.
Sebelius noted that Major League Baseball's Boston Red Sox worked with the Massachusetts government to promote the state's health care reform law and enrollment outreach campaign in 2007. "We know the Red Sox were incredibly effective in Massachusetts when they rolled out their marketplace coverage, so it's a logical place to go," she said.
Attracting younger, healthier people to the state-based health insurance exchange marketplaces is crucial to keeping premiums down and increasing the odds that the administration and its allies will reach the 7 million people they aim to enroll in private health insurance for 2014. The enrollment period runs from Oct. 1, 2013, through March 31, 2014.
"A lot of our efforts will be using creative ways to outreach out to sort of the young, healthy population who is eligible but may not get up every morning thinking about health insurance," Sebelius said. Some of these tactics will focus on the mothers of young adults, who have influence over their decisions, she said.
Because the law prohibits health insurance companies from rejecting people because of preexisting conditions, forbids companies from charging women more than men and limits how much more older people can be asked to pay, persuading young and healthy individuals to buy insurance is key to balancing the higher health costs of older, sicker people.
In addition to the federal government's campaign, the administration is seeking collaboration from many different types of organizations in communities, including health care providers, companies, religious organizations and patient advocates, as well as entities like Enroll America that were created to promote the law.
"We're doubling down on efforts to make sure that our partners on the ground -- the stakeholder community, provider community, our partners across U.S. government -- are actually helping in this effort to do outreach and enrollment. We never anticipated that this could be a government-only outreach effort," Sebelius said.
Congress' independent investigative arm, the Government Accountability Office, reported last week that while the administration has made major strides toward getting the health insurance exchanges online by October, readiness isn't certain. Sebelius again vowed the marketplaces would open on time. "It's a huge undertaking across the country and I'm confident we're on track to get it done," she said. "We will be ready on Oct. 1."
Before You Go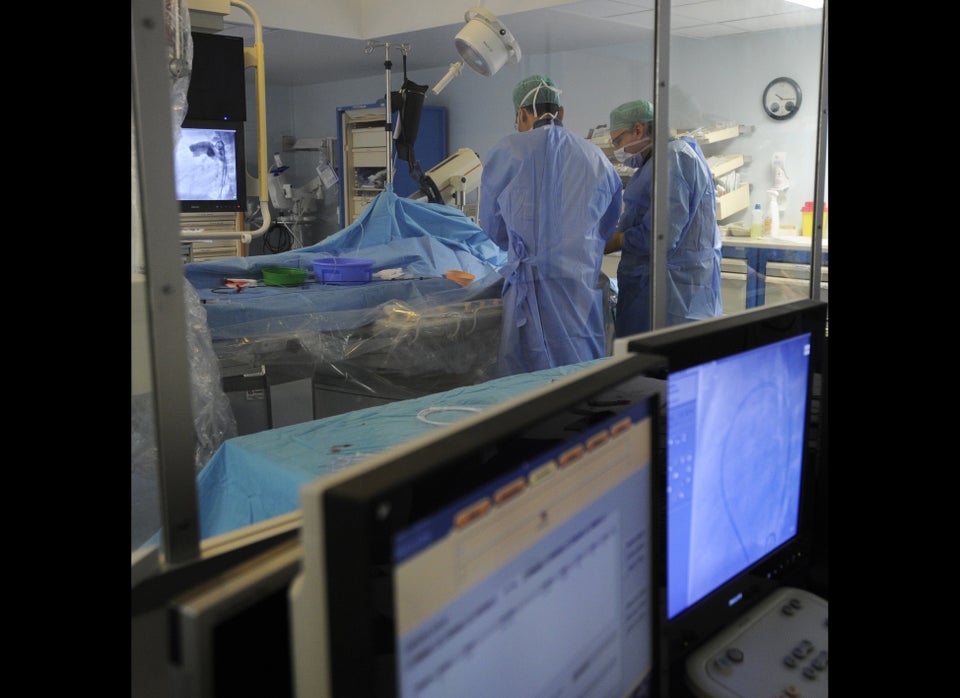 Lies And Distortions Of The Health Care Debate
Popular in the Community