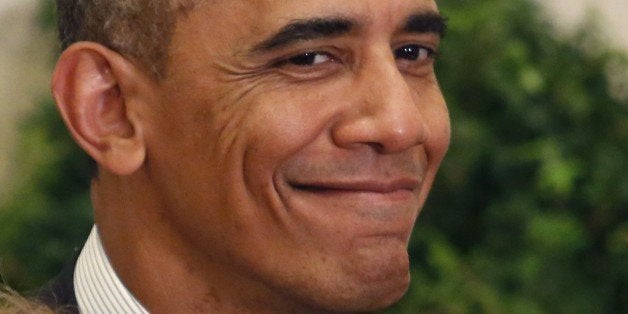 The number of Americans struggling to pay medical bills fell last year for the first time in nearly a decade -- the latest sign that Obamacare is making health care more affordable.
Sixty-four million people, or approximately 35 percent of the U.S. population, said they had trouble paying bills or were stuck paying off medical debt in the past year, according to a new survey by the Commonwealth Fund released on Thursday. That was down from 75 million people, or 41 percent of the population, in 2012. This marks the first time that figure has fallen since 2005, when Commonwealth started keeping track.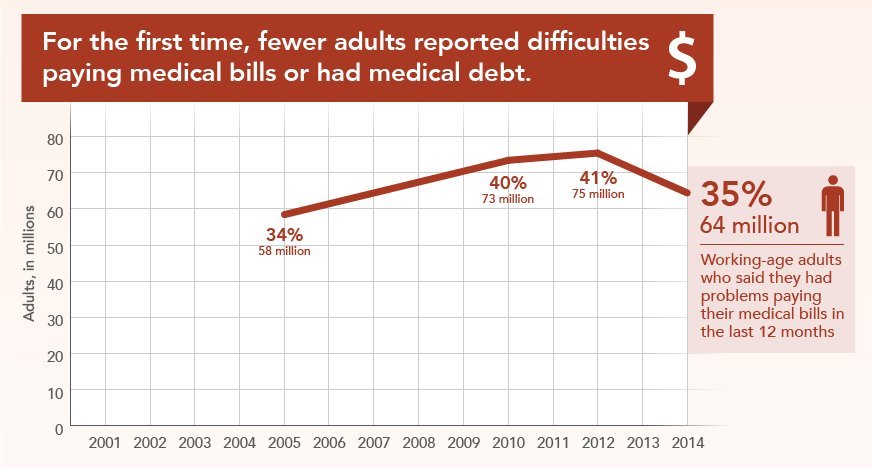 Commonwealth attributed the drop partly to expanded access to affordable health insurance made possible by Obamacare. The survey found that the number of uninsured Americans dropped to 29 million people last year, or 16 percent of the population, from 37 million, or 20 percent, in 2010.
The Commonwealth survey, which polled 6,027 U.S. adults in the second half of 2014, is in line with several other studies finding that the uninsured rate is falling.
"These declines are remarkable and unprecedented in the survey's more than decade-long history," Sara Collins, the lead author, said in a press release. "They indicate that the Affordable Care Act is beginning to help people afford the health care they need."
As the chart from Commonwealth shows, the percentage of Americans reporting problems paying off medical bills or medical-related debt rose from 2005 to 2012. Rising health-care costs, stagnant income growth and the aggressiveness with which providers go after people who haven't paid their bills all contributed to this growth, according to Commonwealth Fund president David Blumenthal.
The Affordable Care Act has reversed what had been a "deterioration" of the American health-care system, according to Blumenthal.
The survey also found that, for the first time since 2003, there has been a decline in the number of people putting off health care because of the cost. In 2012, a record 80 million people said they didn't visit a doctor or clinic for a medical problem, didn't fill a prescription, skipped a follow-up, treatment or test, or did not get needed specialist care, in order to avoid paying for it. That number fell to 66 million in 2014.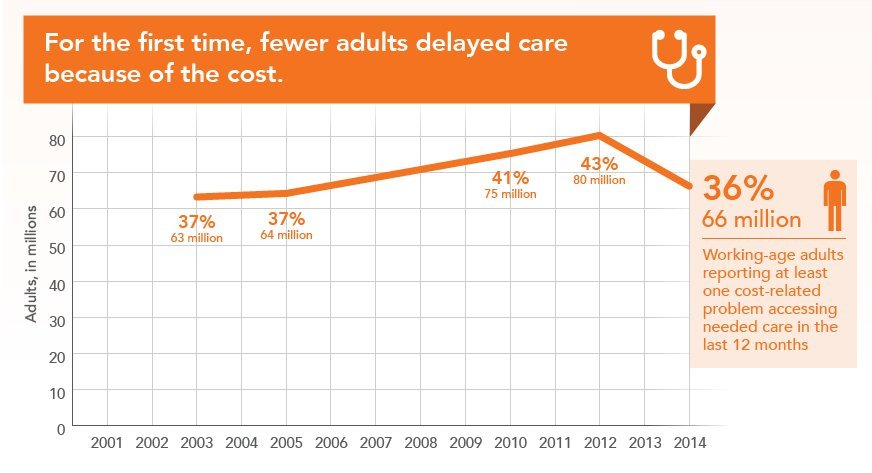 Medical-bill debt, which is often expensive and unexpected, can significantly harm people's credit ratings, as a recent study from the Consumer Financial Protection Bureau pointed out. Nearly 20 percent of credit reports are hurt by overdue medical bills.

Related
Popular in the Community