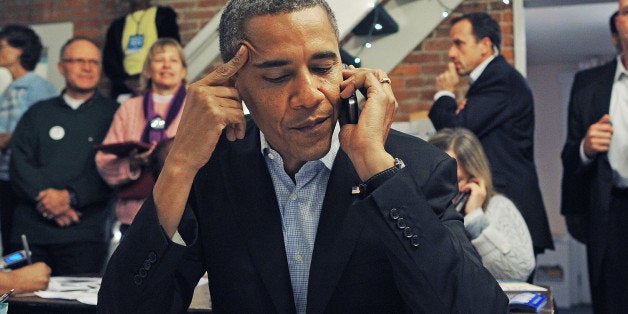 President Barack Obama has placed new emphasis on offline ways to enroll into health coverage while his administration scrambles to get the website HealthCare.gov into working order. But those options have major limitations for consumers, compared with a functioning website.
"You can bypass the website and apply by phone or in person. So don't let problems with the website deter you from signing up," Obama said at the White House Monday. "While the website will ultimately be the easiest way to buy insurance through the marketplace, it isn't the only way."
Publicizing the telephone hotline and face-to-face helpers may ease the traffic burden on HealthCare.gov during the administration's so-called tech surge to improve its performance, and those alternatives will enable consumers to apply for financial assistance. But calling the federal hotline, seeking local in-person assistance or mailing a written application, as Obama recommended, won't make it easy for consumers to check details of health insurance plans they can buy.
The health insurance exchanges were sold to the public as a one-stop-shopping destination where people can compare health insurance plans on price and benefits, apply for financial assistance, and enroll. The exchange websites provides key details about health insurance benefits and costs that can't be recreated over the telephone, said Joel Ario, a managing director at Manatt Health Solutions.
"HealthCare.gov is still central to this process," said Ario, the former head of the health insurance exchanges office at the Department of Health and Human Services. "The fundamental part of the experience was being able to see all of the choices and actually shop."
In the pre-Obamacare health insurance market for individuals, comparison-shopping was limited to gathering information from multiple insurers or using an insurance agent or broker. Those methods didn't offer access to all health plans and price was difficult to discern, partly because it varied with each person's medical history.
The online health insurance exchanges run by the federal government and some states were supposed to change that. "This is real simple," Obama said five days before the Oct. 1 launch of the exchanges. "It's a website where you can compare and purchase affordable health insurance plans, side-by-side, the same way you shop for a plane ticket on Kayak, same way you shop for a TV on Amazon."
Instead, the website hasn't reliably allowed users to create accounts, apply for tax credits, and shop for health plans.
Without using the health insurance exchange website, however, consumers will remain in the dark about how many coverage and price options they have. The old methods, such as buying directly from an insurance company, still exist and may be helpful to some consumers. Those private entities, however, also are hampered by Obamacare's technological problems and don't yet have the ability to link their computers to federal system for providing financial assistance.
Tax credits are available that will reduce health insurance premiums for people who earn between the poverty level, which is about $11,500 for a single person, and four times that amount. Additional tax credits are available to cut out-of-pocket costs like copayments for people who earn between poverty and 250 percent of poverty, which is about $28,725. Once approved, those tax credits can be used for government-approved health insurance plans purchased from the exchanges or another way, according to the Centers for Medicare and Medicaid Services.
All of these people, however, are reliant on the same faulty technology that consumers confront when they visit HealthCare.gov. If the website won't let a call center operator or a navigator access the system to apply for financial assistance or review the real prices of the actual health insurance plans sold in a consumer's local area, the process must be paused and resumed later. Call center employees from now on will follow up with consumers when that happens, Obama said Monday, something in-person helpers already were doing in many cases.
Consumers have until Dec. 15 to sign up for health insurance that will be in place on Jan. 1 and enrollment runs until March 31. A health plan must be chosen by Feb. 15 to avoid paying a portion of the tax penalty associated with the law's individual mandate.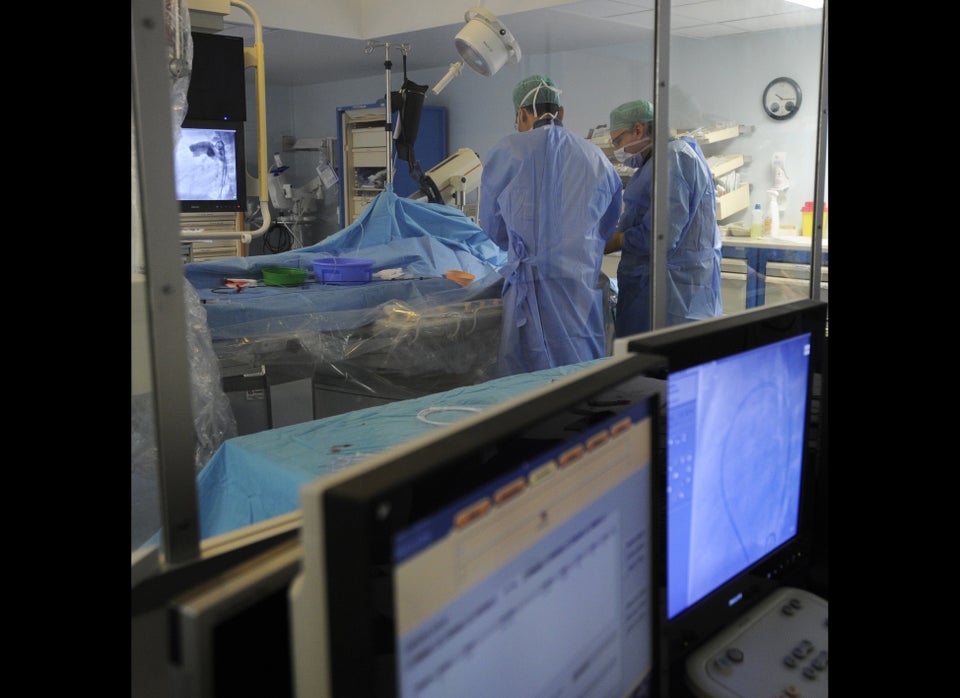 Lies And Distortions Of The Health Care Debate
Popular in the Community