WASHINGTON -- Attitudes toward the Affordable Care Act continue to shift in the law's favor, even in Republican-held congressional districts, a new poll released Monday by a Democratic firm shows.
The poll, which was conducted by Democracy Corps in battleground congressional districts and shared in advance with The Huffington Post, shows 52 percent of respondents want to "implement and fix" the 2010 health care reform law versus 42 percent who want to "repeal and replace" it. Those numbers were 49 percent to 45 percent, respectively, in the firm's December poll.
The favorable trend toward Obamacare has been witnessed not just in Democratic districts but also in Republican districts.
According to the findings, 43 percent of respondents in districts held by a Republican member of Congress now say they oppose the health care law because it "goes too far." That number was 48 percent in December. Opponents still outnumber the 41 percent who say they favor the law. However, Democracy Corps also registers 9 percent of respondents in Republican districts who say they oppose the law because it does not go far enough, a group that ostensibly includes a chunk of voters who wanted a more liberal piece of legislation. (How big that chunk is, is unclear.)
In Republican districts that are the most likely to flip to Democratic control in the 2014 elections, the shift of opinion toward the Affordable Care Act is equally pronounced. Fifty-four percent of respondents from those districts now support implementing and fixing the law versus 40 percent who support repealing and replacing it. In December, those numbers were 48 percent and 44 percent, respectively.
Meanwhile, in Democratic districts, Obamacare seems headed to majority-support status. Democracy Corps records 44 percent of respondents in those districts as favoring the law with 44 percent opposing the law because it goes too far. Eight percent oppose the law because it does not go far enough -- a portion of those likely Democratic voters who wanted either single payer or a public option. In December, those numbers were 42 percent in favor, 46 percent opposed and 6 percent who wanted the law to go further.
All told, the polling data supports the findings of other recent studies showing public opinion has become more supportive of the law. Democracy Corps is a Democratic firm. But the numbers that it registered on Obamacare this month are across-the-board better than the numbers it registered in December, when the law's popularity was at its nadir. Certainly, perceptions of the law have improved enough that Democrats no longer universally view it as an election loser.
The Democracy Corps poll was conducted among respondents who voted in the 2006 or the 2010 off-year elections as well as new registrants with a "high intention to vote in 2014." According to the firm, 85 percent of respondents are white, 5 percent are Latino and 5 percent are African-American. Nine percent of respondents are under 30.
This post has been updated.
Before You Go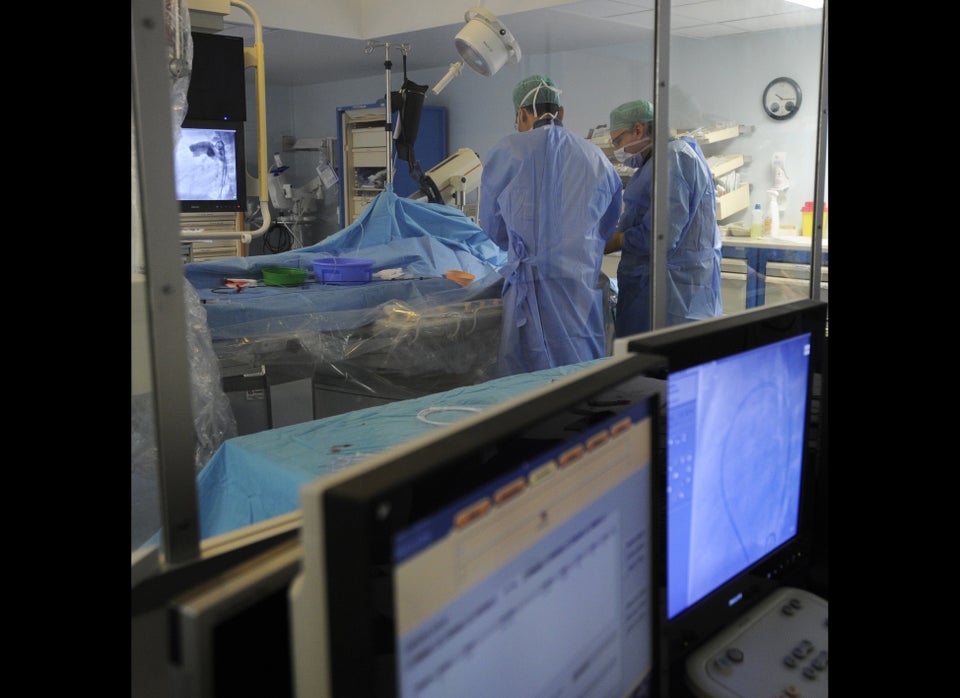 Lies And Distortions Of The Health Care Debate
Popular in the Community