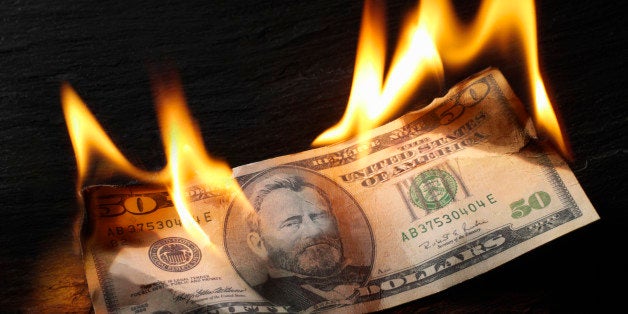 So you signed up for an Obamacare health insurance plan, and you're figuring you'll just keep it next year and skip the hassle of shopping around again.
You might want to reconsider -- your wallet may thank you.
Consumer advocates and Obamacare officials are urging the more than 7 million people who enrolled into health insurance for this year using one of the health insurance exchanges created by the Affordable Care Act to come back and look for a better deal. The enrollment period for health insurance that takes effect next year begins Saturday and goes through Feb. 15.
Why bother if you like your health plan? Because there's a pretty good chance keeping your current policy will squeeze your budget, even though premiums nationwide are rising by a small amount on average. Plus, if your family's income went up or down, your subsidy will be adjusted. It's especially important to log back into the exchange because in most states, your plan automatically will be renewed for next year if you don't act. Standing pat could mean a big financial hit, while shopping around could lead to savings.
"There may be something that would work better for you," Health and Human Services Secretary Sylvia Mathews Burwell said Monday at the Center for American Progress. "Most of them that come back in will be able to find something that may be a better choice for them in terms of affordability," she said.
Health insurance premiums for Obamacare plans are changing next year, and the cheapest or best policy on the market now probably isn't the cheapest or best for 2015. In fact, the least expensive and most popular plans this year often are the ones seeing the biggest price increases, while others are cutting prices. And new plans are becoming available: There are about 25 percent more health insurance companies selling policies on the exchanges, and they want your business.
Nationally, the average premium increase is 5.6 percent, according to information released by states and analyzed by the consulting firm PricewaterhouseCoopers. But that average includes a huge range of new prices. In Colorado, for example, the company found one plan that's raising rates 35 percent and another lowering the price 22 percent. And if your rates are going up a lot, there's a good chance you can find something else that's more affordable.
Due to the way health insurance prices are going up, and down, and the way Obamacare tax credits are calculated, keeping this year's plan could be costly. How costly? A 5 percent increase in the sticker price your insurer charges before subsidies could translate into a 30 percent or even 100 percent increase in what you actually pay every month, according to the consulting firm Milliman.
How is this possible? In a weird way, it's a byproduct of the competition between health insurance companies the exchanges were supposed to stoke, as many plans are coming in with lower prices. And because this is health insurance and because it's Obamacare, the reasoning behind that is somewhat complicated.
The monthly premium you wind up paying for Obamacare is a dollar amount arrived at by weighing a few factors: the sticker price of the health insurance, your household income and the cost of the "benchmark" insurance plan in your local area that's used to set the subsidy you receive.
When one of those factors changes, the price you actually pay for subsidized health insurance does, too. Since 85 percent of Obamacare enrollees received tax credits, this affects a lot of people. These tax credits aren't set as a flat dollar amount -- they're based on your earnings, and the law sets a cap on what percentage of your income you can be made to pay for insurance from 2 percent to 9.5 percent, depending on what you make a year. The price for the benchmark plan is the other part of the equation for those who get subsidies, which are available to people whose income is up to four times the poverty level, or about $94,000 for a family of four.
These benchmark plans -- which always are the second-cheapest "Silver" policy available where you live -- are getting cheaper in a lot of places, either because a different plan now has that designation or because the company reduced its premiums. If the price of the local benchmark plan is lower next year than it is this year, that means the subsidy you can get also will be lower. You can see for yourself what your tax credit might be using a calculator created by the Henry J. Kaiser Family Foundation or using the window-shopping feature on HealthCare.gov.
But what really matters isn't some national average, it's the prices in your hometown, and changes to those are all over the place. In Anchorage, Alaska, for example, the benchmark plan for a 40-year-old nonsmoker next year will cost $488 a month, which is 28 percent higher than this year's benchmark policy. But in Jackson, Mississippi, the price of the benchmark plan for that hypothetical customer is going down 24 percent, to $309.
You may not be able to avoid getting hit with a higher price tag while holding on to a similar level of coverage, no matter what you do. But the only way to find out is to tap into the health insurance exchange and shop around.
So the question for health insurance exchange customers is this: What's worse, the headache of shopping for a plan or the pain of paying too much? How people feel about the second year of Obamacare enrollment could depend on how millions of them answer it.