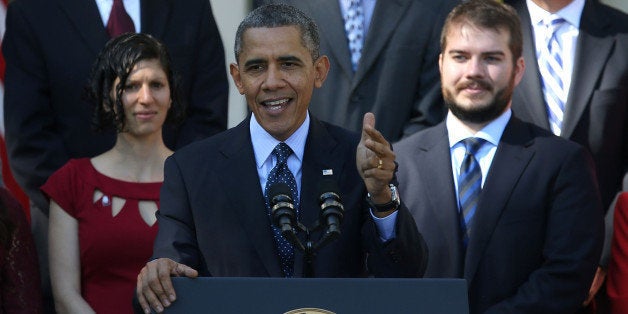 Critics of President Barack Obama's health care reform law have labeled it a nightmarish example of government overreach at the public's expense. News that newly released ex-cons will be eligible for government-provided health insurance surely won't quell the outrage of the law's detractors.
But here's something that could be music to some fiscal conservatives' ears: There's reason to believe the Affordable Care Act could reduce prison costs in states and counties across the country.
At a conference earlier this month on Obamacare and the justice system, Amy Solomon, a senior adviser in the U.S. Department of Justice, laid out the Obama administration's case for why the ACA is good news for states looking to shrink the number of people behind bars. Given that $80 billion is spent nationwide every year on incarceration, Obamacare could be a way to "bend the cost curve," she said.
Research has shown that access to medical care, especially addiction and mental health services, helps reduce the likelihood that former criminals will offend again. That means lower incarceration costs.
Under Obamacare, in about half of states anyone who makes up to 133 percent of the poverty line, or about $15,000 for an individual, can qualify for Medicaid, including ex-cons.
For a state like Utah, which has a 54 percent recidivism rate -- 10 percent higher than the national average -- that decision could have a significant impact on whether it's able to slow the justice system's revolving doors.
Some residents of states that don't go for the expansion "will slip through the cracks," Solomon acknowledged. But in a few years, she said she hopes the states that have not opted in will realize their mistake.
She contends that once communities have the assurance of Medicaid dollars, drug treatment and mental health providers will spring up to take advantage of them. Judges will then have more sentencing options, including treatment programs, when deciding how to deal with offenders.
Robert Russell, an associate judge who sits on the drug treatment court in Buffalo, N.Y., and attended the conference, said he hopes the ACA gives him the opportunity to sentence convicted and alleged offenders to treatment, rather than jail or prison.
"It allows us potential alternatives to incarceration and to be able to have people, while their case is pending, to enroll in treatment programs, drug and alcohol counseling," Russell said. "It serves society well for people to engage in their mental health program and also have stability. With ACA, we hope to see a reduction in recidivism and reduction in jail and prison time, which will also have savings in the justice system."
When asked if he thought other judges would be as willing to prescribe rehabilitation, Russell said, "probably not."
"The reality is, we need to have education," he said. "We need to educate the general members of the bench about the ACA and what it could mean for their system."
Related
Before You Go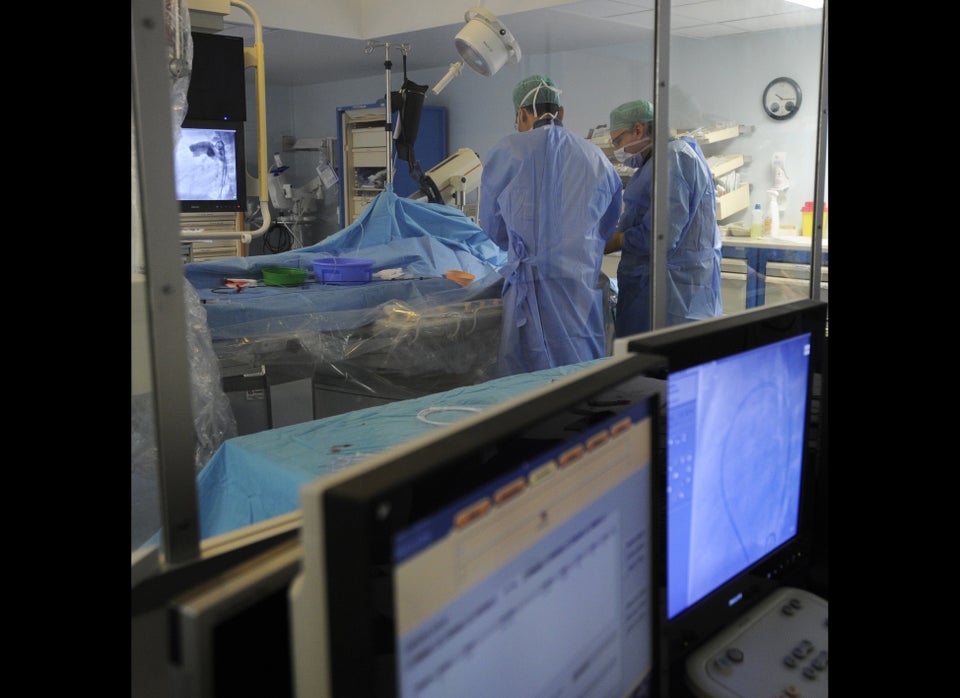 Lies And Distortions Of The Health Care Debate
Popular in the Community