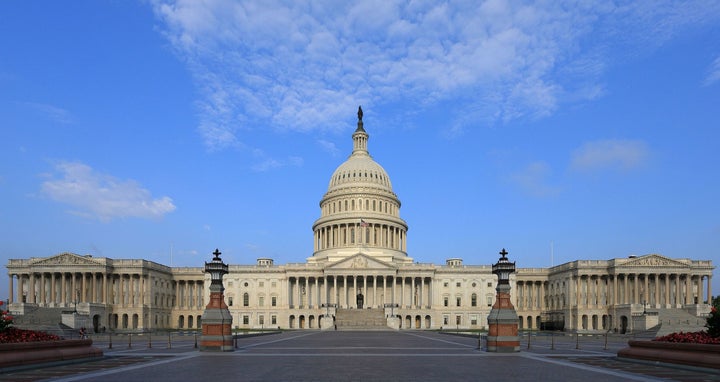 After overhearing a conversation at the Harvard Dental Center this morning about the uncertain impact of a possible Obamacare repeal on dental care for underserved populations, some believing that adult dental insurance was neither affected by the Affordable Care Act nor would be affected by repeal at all, I thought it was important to both set the record straight and help clinicians and patients understand how a repeal measure would harm the ability for Americans to access and afford dental care.
In particular, President-elect Donald Trump, Health and Human Services Secretary nominee Tom Price, and Speaker of the House Paul Ryan have all proposed both repealing the Affordable Care Act and restructuring Medicaid into a block grant program. Both proposals will hurt dental coverage.
Budget reconciliation legislation that would repeal key portions of the Affordable Care Act, including Medicaid expansion, and possible proposals within the same bill to convert Medicaid into a block grant would harm the ability of Americans to both access and afford adequate dental care. Medicaid provides coverage for over 70 million individuals and has relied on both federal and state funding to continue growing.
Repeal would roll back the increased eligibility status under Medicaid expansion. States that hadn't previously expanded or applied to expand their Medicaid programs following the ACA, 19 states as of this month, would lose access to federal funds to support an expansion of eligibility requirements. States would then be forced to comply with default, federally set caps on per capita spending or receive financial support as a block grant.
In an earlier piece, I wrote about the financial flexibility that Medicaid expansion under the ACA gave states to both expand the number of people receiving dental coverage and increase the level of care they could receive. A repeal bill would likely cause states to reverse that decision.
Under the Affordable Care Act, 30 states, including the District of Columbia, intend to expand Medicaid eligibility to adults at up to 138 percent of the federal poverty level. Although the ACA mandates dental coverage for individuals less than 18 years of age, adult dental coverage remains optional for insurers. However, at least 22 of those Medicaid-expansion states intend to offer dental benefits to newly eligible enrollees. 10 will offer extensive benefits, 7 will offer limited benefits, and 5 will offer emergency benefits-services provided for the relief of pain and infection under defined emergency situations-alone ... To no surprise, states that opted out of providing dental coverage in their benefits packages cited cost as their primary determining factor.
In addition to the coverage lost by direct repeal of Medicaid expansion, converting Medicaid into a block grant would also lead to cuts in the coverage for dental services. Under current healthcare law, the federal government covers an average of 57% of state Medicaid costs. In contrast, under a block granted Medicaid program, states would received a fixed amount of financial support from the federal government and would have to pay for any additional Medicaid coverage costs over that fixed spending cap themselves. Block grants would provide states with less financial support over time compared to current policy by basing growth rates on a slower metric, such as inflation, compared to the projected annual growth rate of federal Medicaid spending under current law. As a result, federal funding cuts would increase year-over-year.
If a proposed block grant proposal in a reconciliation bill is similar to the 2017 House budget proposal, which would have cut federal Medicaid funding by $1 trillion over ten years in addition to cuts from repealing Medicaid expansion, federal Medicaid funding would be expected to decrease by 33% by the tenth year of the plan's passage.
To compensate for severe federal funding cuts, states would be forced to restrict Medicaid eligibility, cap enrollment, reduce payments to providers, and significantly cut certain health benefits, including those for dental care. Medicaid coverage for adult dental care varies by state. However, many state Medicaid benefit plans only provide reimbursements to clinicians for 'emergency' dental care. Federal Medicaid policy has deemed adult dental coverage as an optional benefit, allowing states to determine the amount and nature of dental care they're willing to cover for beneficiaries. Given its optionality, dental coverage is often one of the first benefits to be cut under stretched state budget levels. Over the past ten years, ten states have either eliminated or substantially reduced funding for adult dental services previously covered under Medicaid plans, which led to a 10% decline in oral health care use among Medicaid recipients. As a result of funding cuts, states may also charge significantly increased premiums, deductibles, and copayments that would likely, as oral health data suggests, cause recipients to forgo care entirely.
Unless we as clinicians, students, and patients advocate for those who need health care the most and struggle without it, both medical and dental care for our country's most vulnerable are intrinsically tied to a single law that has become, and is likely for the foreseeable future to continue being, a political football.
Popular in the Community