WASHINGTON ― White House officials are ratcheting up pressure on House Republicans to vote this week to repeal and replace the Affordable Care Act, even though there is no bill, there is no agreement on what that bill should look like, and Speaker Paul Ryan (R-Wis.) has signaled no interest in rushing to vote on legislation that will fail.
"I would like to have a vote this week and I think the leadership knows that we'd like to have a vote this week," White House chief of staff Reince Priebus said Sunday on NBC's "Meet The Press."
Mick Mulvaney, budget director for President Donald Trump, said on "Fox News Sunday" that he knows GOP leaders are focused on preventing a government shutdown this week ― the government runs out of money on Saturday ― but he sees no reason why Republicans can't repeal Obamacare and fund the government at the same time.
"We don't think there's any structural reason that the House and the Senate cannot do both things in a week," Mulvaney said. "We've also heard rumors that the House and Senate might stay until Saturday. It would be great to allow things to get done this week."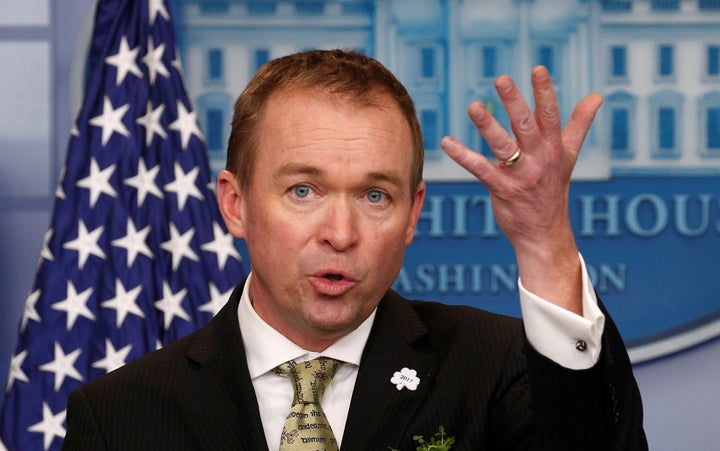 The idea that Congress can simply pass both bills this week is not just unrealistic ― let's just say it will be a success if Republicans avoid a government shutdown ― but it underscores what is driving the White House's agenda right now: Trump hits his 100-day mark on Saturday, and he just wants to chalk up wins before then. On anything.
The most pressing issue is keeping the government open. Congress has been passing a series of short-term funding bills since October to keep operations running, and they've got to pass something before Saturday that either extends the current level of funding or goes bigger and adds in other GOP spending priorities.
That's where it gets sticky. Trump is pressing Republicans to include money in the bill to build his infamous border wall, and Democrats (and some Republicans) have said they'll vote against any such proposal. That means, if Republicans moved forward with money for Trump's wall, it would likely tank the bill and potentially shut down the government.
Ryan and other House GOP leaders insisted in a Saturday call that they will keep the government open, though their strategy for doing so is still murky.
Passing a bill that kills the Affordable Care Act and replaces it with something better, of course, is even more complicated. Ryan's first stab at passing a replacement bill went down in flames last month, when he had to yank the bill off the floor because it lacked the votes. GOP conservatives and moderates don't agree on the specifics of what a health care overhaul should look like, and Democrats are unified in opposing any of their efforts.
Given these complexities, Trump may need to lower the bar for what constitutes a major success to something like, say, avoiding a government shutdown during your first 100 days in office.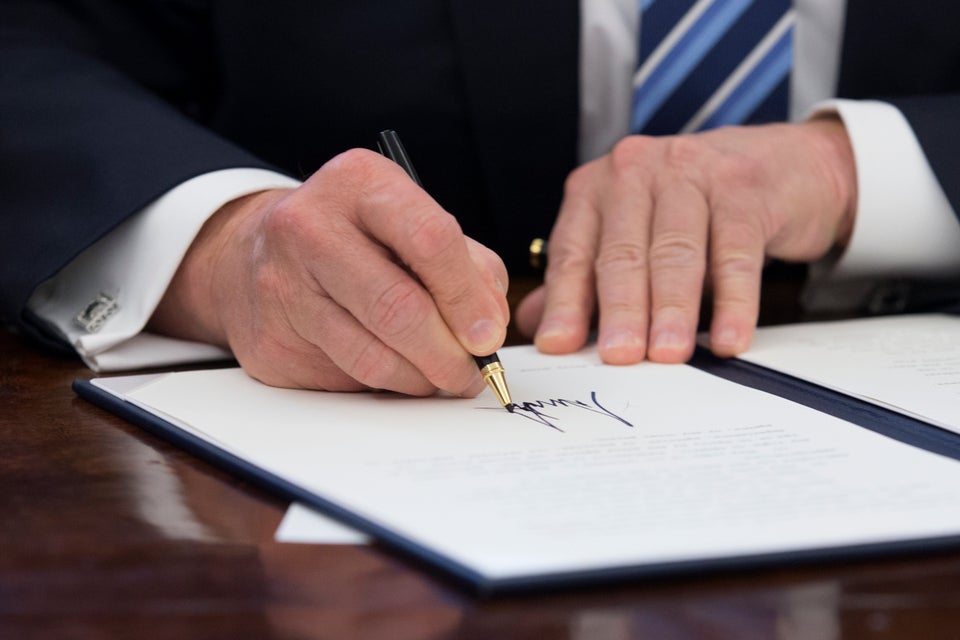 Donald Trump Loves Signing Things
Popular in the Community