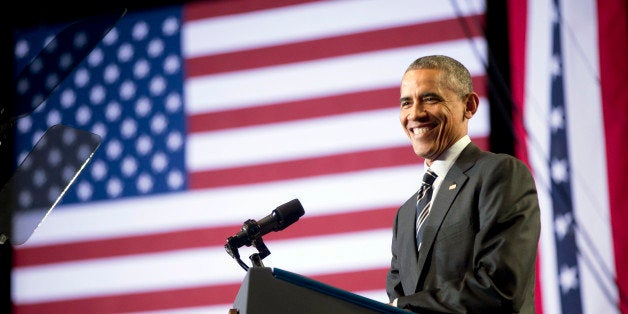 A Rasmussen poll released Monday signaled growing support for Congress improving the Affordable Care Act rather than repealing the law entirely.
Other recent surveys have found most respondents in favor of changing the legislation rather than scrapping it all together. In November, a Kaiser Health Tracking Poll found that 29 percent of respondents support full repeal, 17 percent scaling the law back, 20 percent moving forward with the law as is and 22 percent expanding the law. In September, a Washington Post/ABC News poll found that 57 percent of voters support the law or want to let it go forward to see how it works, versus 39 percent who wanted to repeal. And an NBC News-Wall Street Journal poll conducted in October found that 55 percent of voters would support a congressional candidate who wanted to give Obamacare a chance versus 43 percent who would back a candidate who wanted to repeal and start over with a new law.
Overall approval of the law remains low. In November, a Gallup survey found that 37 percent of respondents approve of Obamacare, versus 56 percent who disapprove.
The health care reform law passed in 2010 and went into effect last fall. As of November 15, approximately 6.7 million individuals had enrolled in health plans via federally and state-run marketplaces. The Department of Health and Human Services estimates that between 9 million and 9.9 million individuals will enroll by the end of 2015 -- significantly lower than the initial projection of 13 million.
The Rasmussen poll surveyed 1,000 likely voters on Nov. 30. The poll has a margin of error of plus-or-minus three percentage points.
BEFORE YOU GO
PHOTO GALLERY
Health Care Reform Efforts In U.S. History