WASHINGTON -- The Obamacare health insurance exchanges appear to be doing a good job when it comes to one of their most important yet underappreciated functions: offering a fallback option to people who lose their health coverage during the year.
But a key function of these health insurance exchange marketplaces is to provide a place people can go if they lose their health coverage, such as when they lose a job and the benefits that came with it, or when they start working for an employer that doesn't offer a health plan.
On Thursday, the federal government for the first time released data suggesting Americans are taking advantage of this option. According to a report from the Centers for Medicare and Medicaid Services, half of the 944,000 new enrollees on the federally run exchanges in 37 states between Feb. 23 and June 30 signed up because they'd lost their previous coverage. The agency doesn't have data for states that fully operate their own marketplaces.
Losing health coverage is one of the qualifying events that allows individuals to access the exchanges outside of the regular yearly sign-up through what's called a special enrollment period, or SEP.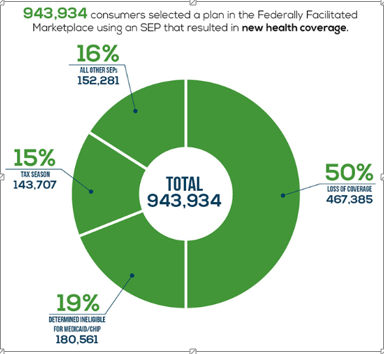 The numbers in the new report represent how many people selected a health plan via an exchange, but do not reflect whether they completed the process of acquiring coverage by paying premiums to their insurers.
Health insurance exchange enrollment mainly occurs during a limited annual period. For 2014, sign-ups took place from Oct. 1, 2013, through March 31, 2014. For this year, the enrollment period ran from Nov. 15, 2014, through Feb. 15, 2015. The 2016 open enrollment period runs from Nov. 1, 2015, through Jan. 31, 2016.
Prior to the Affordable Care Act becoming law, workers who lost health benefits had more limited options.
A person may have qualified for Medicaid because his or her income was low enough, but most people would've had to meet other criteria, such as being a parent or having a disability. People could also seek coverage directly from a health insurer, but those companies could reject customers based on their medical histories, charge them higher rates or offer a plan that didn't cover expenses related to their pre-existing conditions. Workers could also retain their former employers' coverage through the COBRA law, but have to pay the full price; this option remains available. And in the latter two cases, subsidies weren't available to make coverage affordable to low- and moderate-income households.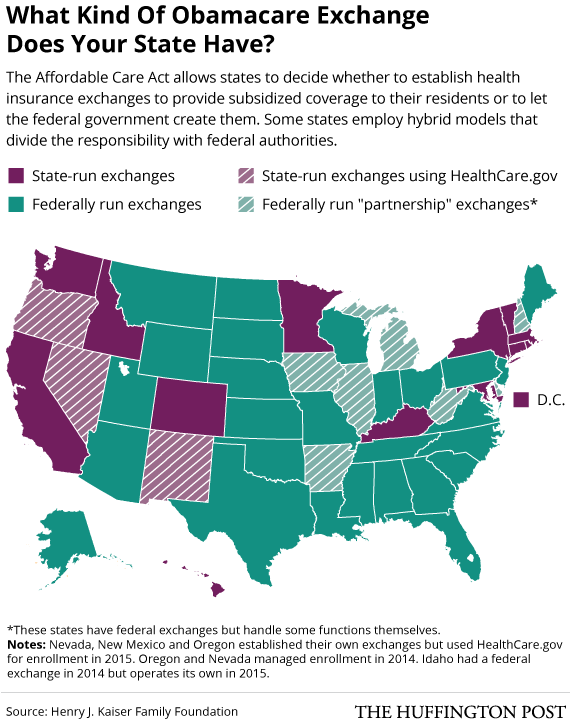 Popular in the Community