WASHINGTON -- Hundreds of thousands of people have chosen private health coverage under Obamacare so far in 2014, continuing the accelerated pace of enrollments from the end of last year.
The Obama administration said Friday that more than 3 million people have now signed up for private plans through the federal and state health insurance exchanges, including more than 800,000 in January.
"We are encouraged that millions of people have been enrolled in Marketplace or Medicaid coverage since October 1, and will work to give millions more Americans the peace of mind that comes with health security in the months ahead," Marilyn Tavenner, the administrator for the Centers for Medicare and Medicaid Services, said in a statement.
The numbers are "as of this week," according to an administration official, which puts Obamacare on pace to have more than 1 million people pick a plan this month. Added to the approximately 2.2 million people who signed up for coverage between October and the end of December, Obamacare enrollments are expected to total more than 3.23 million at the end of January.
The numbers are reassuring for supporters of the Affordable Care Act, who were worried that the pace of sign-ups for private plans would slow in January and February, before picking up again as the March 31 enrollment deadline for 2014 coverage approached. But they are still shy of initial projections from the Centers for Medicare and Medicaid Services, which originally expected 4.4 million people to sign up for a plan by the end of January. Moreover, the administration has not provided data on how many of the people who have signed up for plans through the exchanges have actually made a payment, which is required to ensure coverage.
Administration officials have argued that people who go through the process of picking and choosing a plan aren't likely to turn around and drop the endeavor when it comes time to pay. As for failing to meet CMS's enrollment projections, they noted the abject failures of the Obamacare website in October, the first month of open enrollment, forced delays in advertising campaigns touting the exchanges and made it hard to meet the desired pace of enrollments.
In addition to the private plans, a flood of people have enrolled in Medicaid under the Affordable Care Act. Though the number of people who had signed up for that coverage during January was not immediately available, the Department of Health and Human Services has said that more than 6.3 million individuals were determined eligible to enroll in Medicaid or the Children's Health Insurance Plan between Oct. 1 and Dec. 31. Those numbers include people who were eligible under previous law, as well as individuals who simply renewed their Medicaid coverage.
Before You Go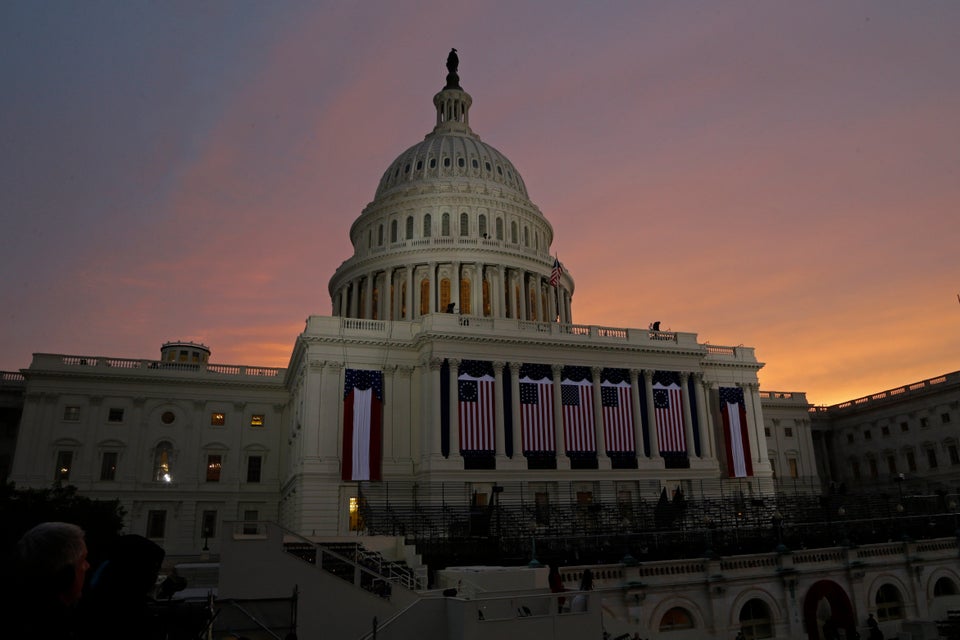 U.S. Capitol Photos
Popular in the Community