President Barack Obama will again seek to seize control of the debate over his health care reform law during remarks Thursday that will emphasize Obamacare's benefits for people who buy health insurance, senior administration officials said during a conference call with reporters Wednesday.
Obama will point to the $1.6 billion in rebates delivered to health insurance buyers over the past two years as evidence that the health care law is providing assistance to consumers, and he will be accompanied on stage by people who got money back, the officials told reporters on condition of anonymity. The administration also plans to issue a report showing health insurance premiums are coming in below projections in 11 states for next year.
More than three years after Obama signed the Affordable Care Act into law, the president is still fighting to move past the intense political debate over the reforms. He's also looking to promote health coverage for 2014 during a six-month sign-up period that begins Oct. 1, when health insurance exchanges are set to open for small businesses and for people who don't get insurance at work.
"The Affordable Care Act has been this abstraction. It's been, for many, just defined as a political football between Democrats and Republicans without a real, tangible effect on their day-to-day lives," a senior administration official said. "What we are beginning to see is, that as we get closer to the open enrollment period beginning and with events such as the one that we're going to do tomorrow, is that the abstraction is evaporating."
Even as Obama prepared to deliver yet another speech about his signature domestic policy achievement, however, its politics remained at center stage on Capitol Hill. House Republicans staged more votes Wednesday to repeal portions of the law, as they have on nearly 40 previous occasions. Vigorous opposition to the law in the GOP scarcely contrasts with polling that shows public support for the law remains tepid and public understanding of its requirements and benefits is poor.
In his speech, Obama will highlight several of the law's consumer benefits, including the health insurance rebates given to 8.5 million people this year. He also will emphasize the effects of provisions the administration says enabled states including California, Oregon and Vermont to pressure health insurance companies to bring down their rates for next year, a senior administration official said.
The Department of Health and Human Services will issue a report Thursday comparing the projected health insurance premiums in 11 states for 2014 with the Congressional Budget Office's predictions. According to a senior administration official, the lowest average price for a so-called silver plan -- the second-least-generous benefit among four levels of coverage available on the health insurance exchange marketplaces -- in those 11 states will be $321 a month, compared to the $392 expected by the CBO.
The report will be based on others by regulators in California, Colorado, the District of Columbia, New Mexico, New York, Ohio, Oregon, Rhode Island, Vermont, Virginia and Washington state, the official said. The law's effects on unsubsidized premiums will vary from state to state and will cause increases in some areas, especially for younger, healthier people who can buy inexpensive plans on today's market.
Obamacare has suffered some notable setbacks in recent weeks, chiefly the administration's announcement this month that it was postponing for a year the enforcement provisions in the law requiring large employers to offer health benefits or pay penalties as high as $3,000 per worker. The House voted Wednesday to write that administrative delay into law and also to postpone Obamacare's individual mandate that most people obtain health coverage or face tax penalties.
"If the president believes that the employer mandate is too much for the employer community, how about basic fairness for American families and individuals?" House Speaker John Boehner (R-Ohio) said at a news conference before Wednesday's votes.
Before You Go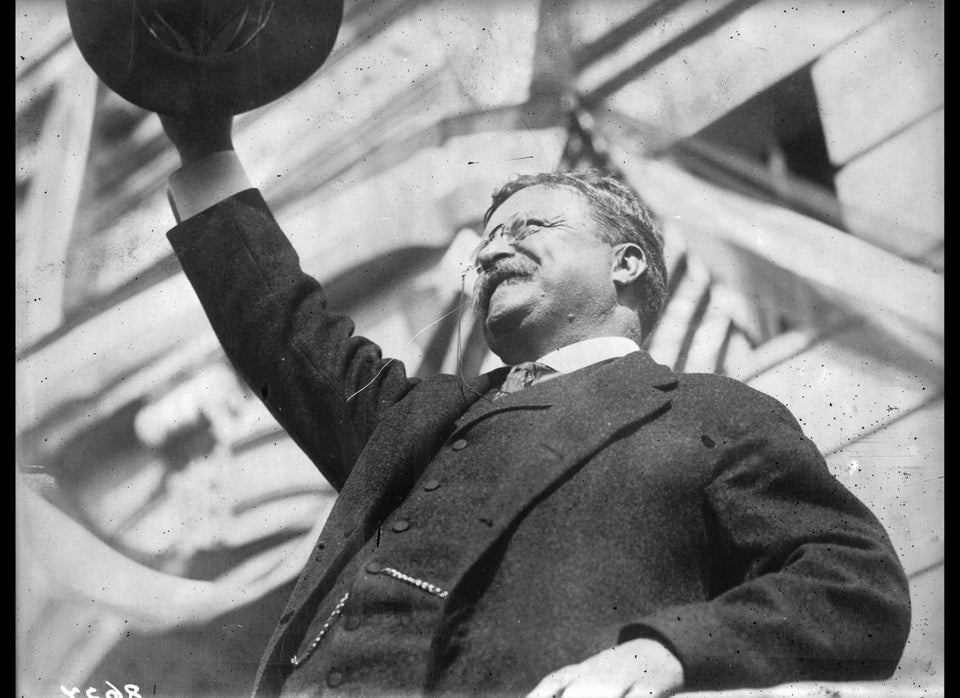 Health Care Reform Efforts In U.S. History
Popular in the Community