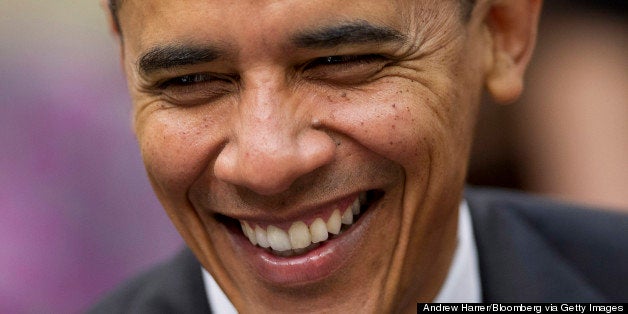 One of the core elements of President Barack Obama's health care reform law is the tax credits available to help low- and middle-income people pay for health insurance. But who, exactly, are the nearly 26 million people who are going to get these subsides?
Families USA, a liberal health care reform advocacy organization, attempts to answer that vital question in a report released Thursday. In short, young people, working families and whites will get the bulk of the subsidies from the law. The Lewin Group -- which is owned by the biggest U.S. insurer, UnitedHealth Group -- provided the data for the report.
Legal U.S. residents who don't get affordable health insurance from their employers will be eligible for tax credits starting next year if their income is between the federal poverty level, which is $11,490 for a single person this year, and four times that amount, or $45,960 in 2013. The tax credits are larger for those with lower incomes, who also will receive additional subsidies to help with out-of-pocket costs like deductibles and co-payments.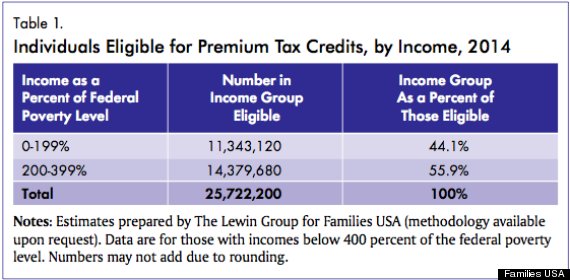 Turns out, this means a lot of young adults will get subsidies. According to this chart from Families USA, 36.2 percent of those eligible for tax credits will be between the ages of 18 and 34. That's the largest share of any age group, followed by adults between 35 and 54.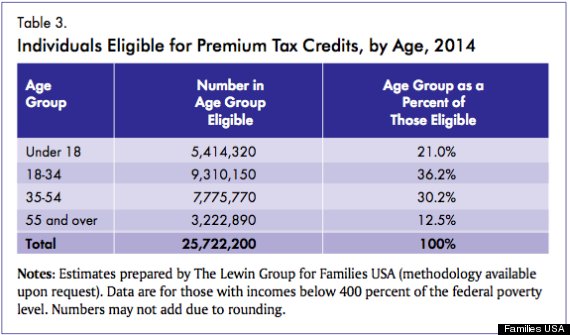 The vast majority of those who will qualify for tax credits are employed, which gives lie to the stereotype of the freeloading moocher on the dole.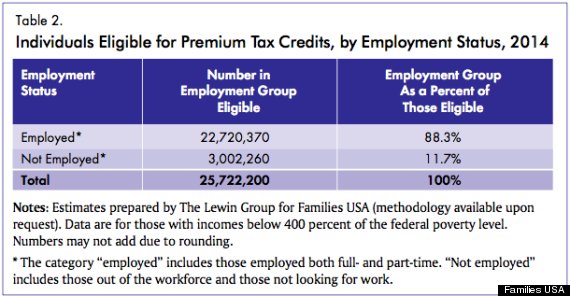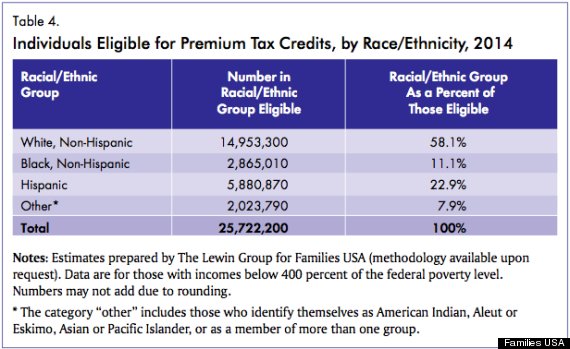 The size of the health insurance premium tax credits is based on the recipients' incomes, so Families USA was able to estimate how much they may be worth for individuals and families.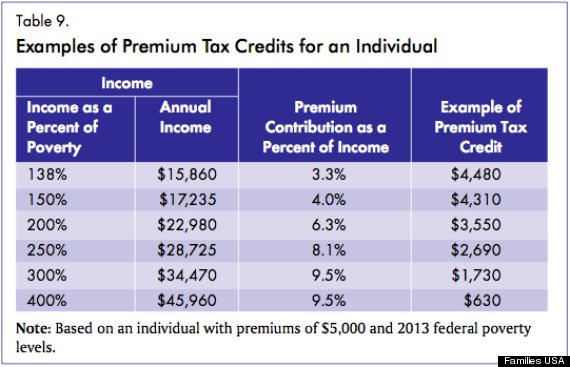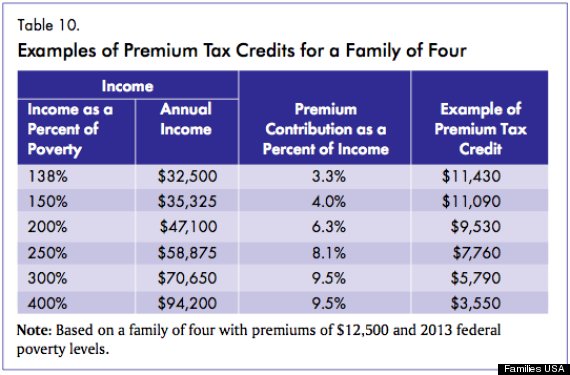 A caveat: The actual premiums health insurance companies will charge for plans sold on the exchanges isn't yet known and will vary widely based on where people live, how old they are and other factors. Insurers in Vermont and in Rhode Island have projected their premium increases for 2014 with wildly different results.
Another important consideration is that the health care reform law intended to provide Medicaid coverage to anyone earning up to 133 percent of poverty, which is $15,282 for a single person this year. The Supreme Court threw that plan into disarray when it ruled last year that states may opt out of the Medicaid expansion. So far, Republican governors in 20 states won't broaden Medicaid, which will send some poor people into the exchanges and leave others uninsured.
Related
Before You Go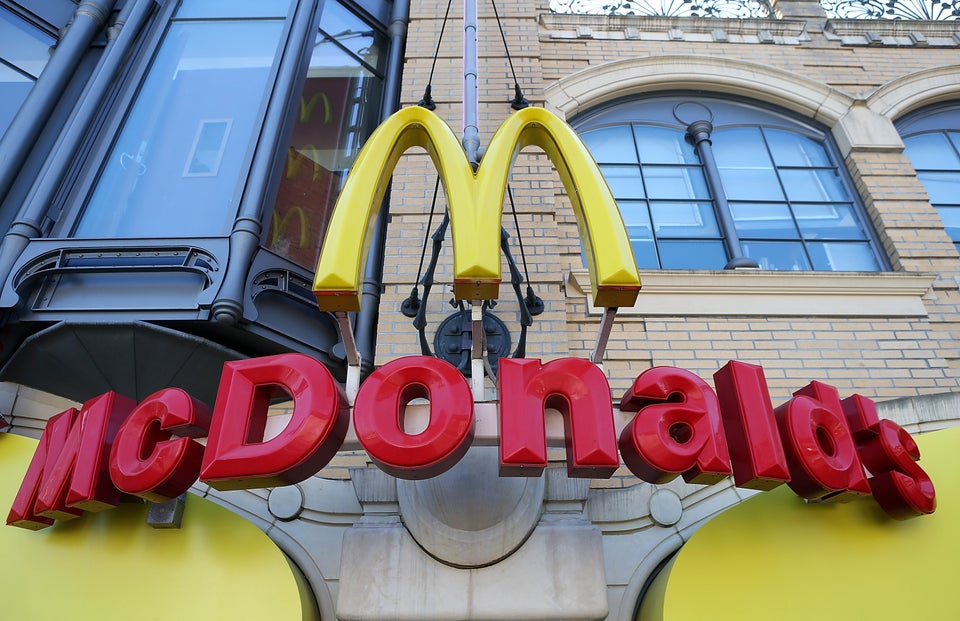 Obamacare Haters
Popular in the Community