WASHINGTON -- Obamacare faces its strangest challenge yet when the Supreme Court takes up the law for the third time Wednesday, but the oddity of the lawsuit shouldn't obscure the cataclysm that a loss for President Barack Obama would provoke.
The Supreme Court case is the latest legal effort by political opponents of the Affordable Care Act to ruin Obama's signature domestic achievement. If successful, the suit would tarnish Obama's legacy, foment infighting among Republicans, aggravate bitter partisanship between the GOP Congress and the White House, and threaten chaos in the health insurance market. But the worst consequences would fall on the estimated 9.6 million people who would lose their health insurance.
The plaintiffs' picayune contention has dire implications for low- and moderate-income people receiving those subsidies in states where the federal government, not the state, created a health insurance exchange under Obamacare. Just 13 states and the District of Columbia are fully operating these marketplaces. The federal government controls 34, and three states that established exchanges later turned over enrollment to federal authorities.
As of last month, 8.8 million people had private health insurance policies obtained via the exchanges in the 37 states using the federal HealthCare.gov system, not counting millions more who used state-based marketplaces. Since sign-ups began in October 2013, the share of customers on federal exchanges receiving tax credits for their coverage has been above 85 percent. The average value of those subsidies is $268 a month, and brings down the average price to $105 for subsidized enrollees, data from the Department of Health and Human Services show.
If the Supreme Court sides with the plaintiffs when justices issue their ruling, expected in June, a majority of the public wants the subsidies restored, one way or another, according to a survey by the Henry J. Kaiser Family Foundation. The poll revealed that 64 percent of Americans believe Congress should enact a fix, and 59 percent think their own states should set up health insurance exchanges.
States could evade the consequences of a high court ruling against the subsidies by establishing health insurance exchanges, but Republicans control at least one branch of government in nearly all of the states that would be affected by this case, and none has taken steps to begin the contentious, time-consuming and costly effort to do so.
In Congress, a viable path for a legislative solution is difficult to envision. Recently, Republicans expressed openness to providing unspecified temporary assistance to those who lose their tax credits. Even that vague promise is couched in a plan to scrap Obamacare and reduce or undo health insurance subsidies down the line, which would jeopardize coverage for more people.
Wiping out the subsidies in more than 30 states would deepen the divide between the haves and have nots in the American health care system, and residents in red states, and in battleground states like Ohio and Pennsylvania, would bear the brunt.
Regions of America with smaller and shrinking shares of uninsured residents, mostly in the Northeast and on the West Coast, would sustain their progress, while those in mostly Southern states, where fewer people had health insurance before Obamacare, would regress. What's more, federal taxpayers in generally poorer states without subsidies would underwrite health care for people in mostly richer states and get nothing in return.
Among those who would lose coverage, 62 percent live in Southern states -- mostly governed by Republicans -- 81 percent are employed and 61 percent are white, according to the Urban Institute.
The disruption wouldn't be limited to people who qualify for health insurance subsidies. It would have profound effects on health insurance markets in the affected states. The Rand Corp. predicts 1.2 million of the 9.6 million who would become uninsured after a Supreme Court ruling against Obamacare aren't even receiving subsidies.
That's because the parts of the Affordable Care Act requiring health insurance companies to accept customers with pre-existing conditions and the law's mandates for basic benefits would remain, but the coverage would be unaffordable for a growing number of people over time, forcing them to drop their coverage.
Industry jargon describes the worst-case scenario as a "death spiral." Those who can afford to pay full price would remain, but sicker people with higher health care costs would be the most likely to do so. Their medical expenses would force insurers to raise rates, making coverage too costly for even more people.
This cycle could continue until the health insurers' customers are so unhealthy, some companies can't afford to do business in those states anymore, and pull out, further limiting access to insurance.
Before You Go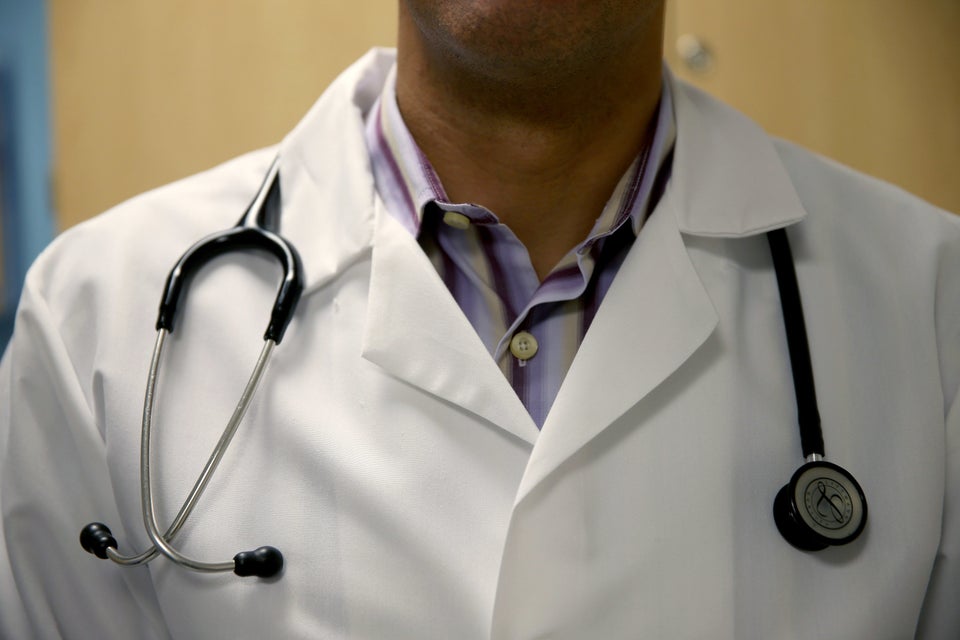 States Not Expanding Medicaid
Popular in the Community