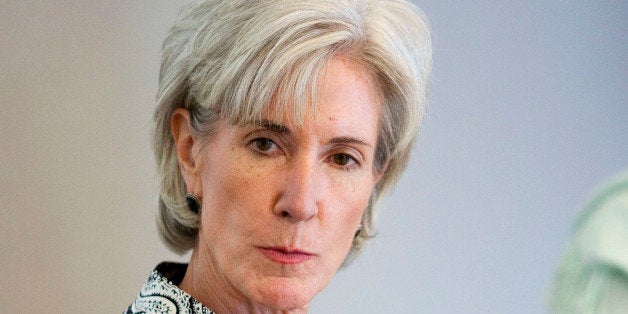 WASHINGTON -- Nothing will stop the Tuesday rollout out of the centerpiece of President Barack Obama's health care reform law, Health and Human Services Secretary Kathleen Sebelius said Monday.
"Shutdown or no shutdown, we're ready to go start enrolling people tomorrow," Sebelius said. "All of us see this as sort of the eve of a new chapter. We're about to make some history."
The Obama administration has been insistent in recent weeks that the health insurance exchanges would open on time in the more than 30 states where the federal government is running at least part of them. Sixteen states and the District of Columbia are operating their own health insurance exchanges, and a few have acknowledged that they won't be fully functional right away. The federally operated exchanges will go live at 8:00 a.m. EDT Tuesday, another Health and Human Services official told reporters.
"We're likely to have some glitches. We will fix them and move on. Is this a sign that the law is flawed and failed? I don't think so," Sebelius said. "There are people who I'm sure would like to declare the bill done and gone by the end of the first week in October."
Likening the launch of the health insurance exchanges to Apple releasing operating system updates to resolve flaws on devices like iPhones and iPads, Sebelius pleaded for the public's patience when problems arise.
"No one is calling on Apple to not sell devices for a year or to get out of the business because the whole thing is a failure. Everybody just assumes, well, there's a problem, we'll fix it, we'll move on," she said. "Hopefully, they'll give us the same slack they give Apple."
The Wall Street Journal and others have reported that the federally run health insurance exchanges were producing inaccurate figures when calculating the size of tax credits for low- and middle-income consumers, especially in more complicated cases, such as when family members would receive health coverage from different sources.
But Sebelius said Monday, "We are confident that the accuracy level is there."
Health and Human Services officials showed reporters a preview of how consumers will shop for health insurance on the federal exchanges, or learn whether they qualify for government benefits like Medicaid and the Children's Health Insurance Program.
The multi-step process begins with creating an account and entering personal information about the applicant and his or her family, including addresses, ages, Social Security numbers, income information, and whether anyone uses tobacco. These factors all contribute to determining the price of health insurance and how much, if any, financial assistance the household can receive.
Tax credits are available to people earning between the federal poverty level, which is $11,490 for a single person this year, and four times that amount, or about $46,000. Additional subsidies are available to defray out-of-pocket costs like co-payments and deductibles for people who make up to 250 percent of the poverty level, or about $29,000 for an individual.
People who make up to 133 percent of the poverty level will be eligible for Medicaid benefits, but only in about half of states because many refused to use Obamacare funds to expand their Medicaid programs. Health insurance exchange shoppers eligible for Medicaid will be referred to state agencies for applications, a Health and Human Services official said.
After determining whether a person qualifies for financial assistance or government benefits, the federal exchange will allow the consumer to compare the costs and benefits of health insurance plans from various providers. After completing an application, consumers will have to contact the insurance company of their choice to set up payments.
Health coverage purchased by Dec. 15 will be in effect on Jan. 1; consumers will wait a few weeks for plans chosen later. The enrollment period ends March 31, barring a change in personal circumstances, like losing a job or getting married.
Government video shows demonstration of Obamacare enrollment:
Before You Go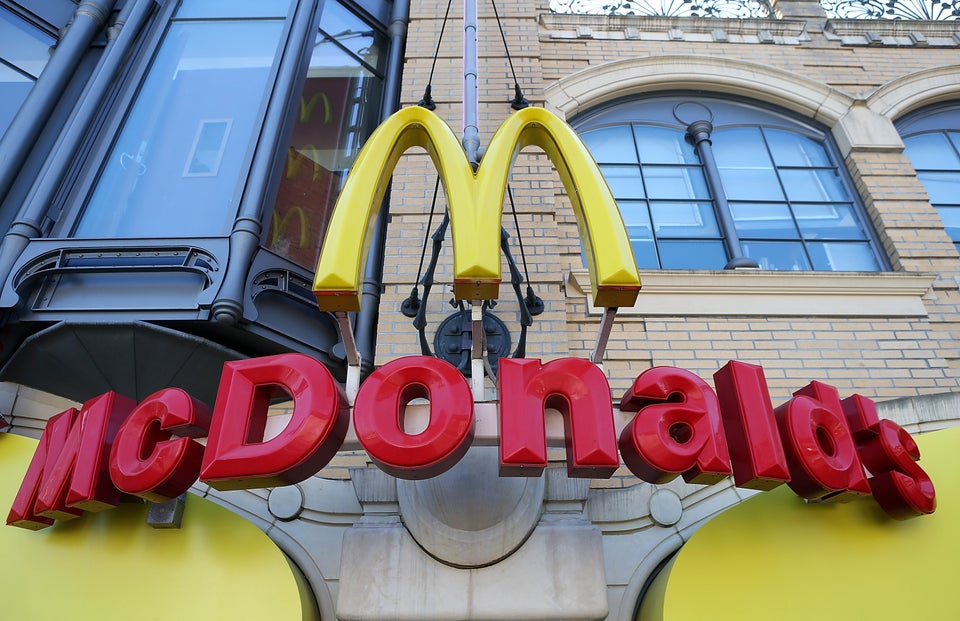 Obamacare Haters
Popular in the Community