 WASHINGTON -- Several progressive members of Congress have asked for a meeting with newly confirmed Secretary of Health and Human Services Sylvia Mathews Burwell, evidently worried that the federally run health care exchange used in more than 30 states is not in compliance with a 1993 law intended to encourage voter registration.
The National Voter Registration Act requires that people applying for public assistance or getting a license at the DMV be offered the chance to register to vote. Right now, the paper form to enroll in health insurance under the Affordable Care Act only includes a one-line sentence directing people to a web address if they wish to register to vote. On Healthcare.gov, a link directs applicants to another website where they can print off a voter registration form they need to mail in.
That's not good enough, say voting rights groups. Now, Democratic Reps. Keith Ellison (Minn.), Raul Grijalva (Ariz.) and Mike Honda (Calif.) want Burwell to make some changes.
"It has been brought to our attention that the health care enrollment process of the [federally-facilitated Health Benefits Exchanges] may not be providing adequate access to voter registration applications," the representatives wrote in a letter sent shortly after Burwell's confirmation by the Senate on Thursday afternoon. The members of the Congressional Progressive Caucus requested a meeting with Burwell on the topic.
In theory, the Justice Department's Civil Rights Division could sue states that run their own exchanges that aren't complying with the NVRA. But the fact that more than 30 states use federally run health care exchanges -- including crucial swing states like Ohio, Florida and Virginia -- makes things there a bit more complicated.
At this point, only outside organizations, rather than the federal government, have been aggressive about making sure states comply with the NVRA. California mailed voter registration applications to the millions of residents who used the state-run health care exchange there.
Voting rights groups say that in order to comply with the NVRA, a health care exchange should distribute voter registration forms unless individuals decline in writing, ask applicants in writing if they want to update their voter registration address, and help applicants complete the voter registration form, among other requirements.
Many progressives believe that the Obama administration soft-pedaled the NVRA requirement because of conservative outrage over the feds using the Affordable Care Act to register voters. A Breitbart.com headline in October, for example, declared Obamacare the "BIGGEST VOTER REGISTRATION FRAUD SCHEME IN HISTORY," and Rush Limbaugh said there was "obviously massive Democrat voter registration going on at these exchanges."
Before You Go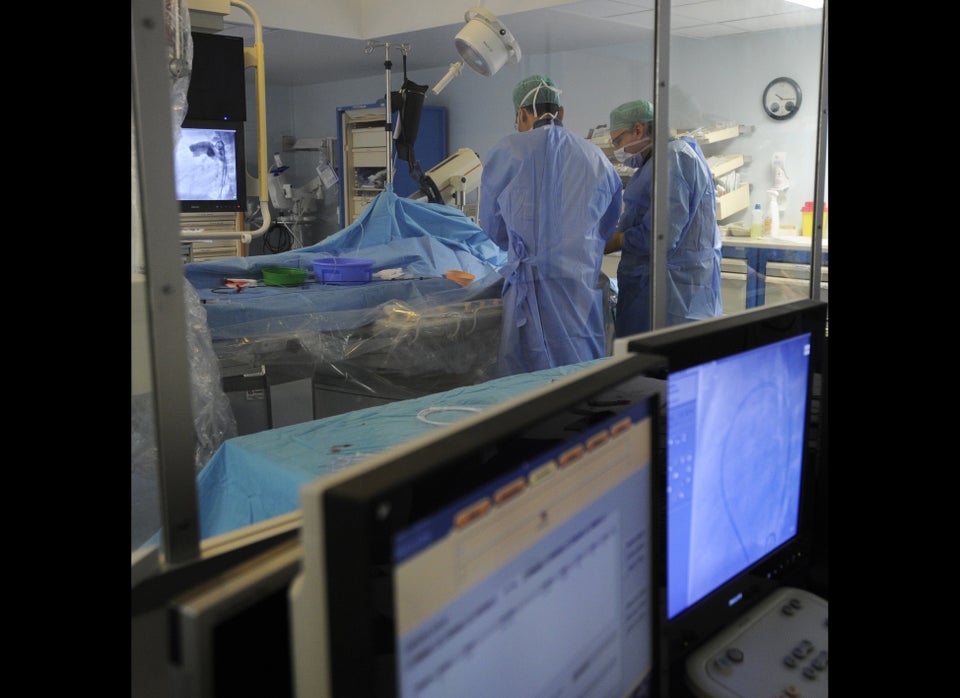 Lies And Distortions Of The Health Care Debate
Popular in the Community