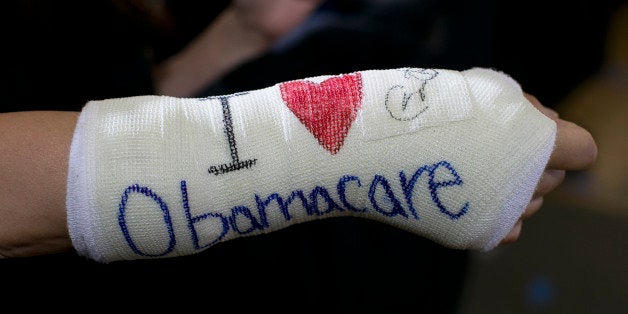 WASHINGTON -- Obama administration officials are scrambling to fix their broken Obamacare enrollment website, but in the meantime, the AARP is coming to the rescue.
The massive organization that says it represents people older than 50 has launched its own website, HealthLawAnswers.org, that helps people find out about health insurance eligibility options -- and it actually works.
The site is simple enough. A person answers seven questions that determine what insurance options are available to them, based on state, gender, age, income and other factors. In less than a minute, the site spits out a customized report on health insurance options available to that person and includes contact information for their state's health insurance provider. The site also emphasizes that people can enroll in Obamacare not just through healthcare.gov, but also via phone, mail or in person.
To be clear, the AARP site doesn't enroll people in Obamacare. But it clearly explains the perks of Obamacare -- including that a person can't be denied coverage because of a pre-existing condition and that young adults can stay on a family plan until they are 26 years old -- and lets users know whether it's in their best interest to enroll.
"There's a lot of people that don't need to be going to healthcare.gov," said Nicole Duritz, AARP's vice president of health education and outreach. "People are really eager to get information. People want to know what Obamacare means in their lives. This can give them really pertinent information and guides to next steps."
The website first launched two years ago, but was significantly revamped in August 2013 in advance of the Oct. 1 open enrollment period for health insurance exchanges under Obamacare. New additions include a Spanish-language version of the site and state-by-state contact information for "Navigators" -- outreach workers available to provide in-person support on Obamacare. Since the relaunch, the site has had nearly 314,000 visits, said Duritz.
"It's so easy," Duritz said. "It doesn't matter if you're 18 and looking for insurance for the first time ... or 75 and you have Medicare. This tool is doing to give you information about what, if anything, you can do because of the Affordable Care Act. If you don't need to do anything, it will mention new benefits available under the law."
The AARP team has already resolved one obstacle to getting people connected with Medicare services. While eligible people are are typically directed to 1-800-MEDICARE for questions, Duritz said "our fabulous 20-year-old intern" discovered that when using certain smart phones, the extra "E" at the end of the word often prevents the call from going through. So the AARP website now features the actual numbers for the Medicare hotline.
AARP also created cheeky e-cards aimed at helping parents nudge their young-adult kids to check out Obamacare. One features an engagement ring and reads, "Get health insurance so I can stop pestering you to sign up and start pressuring you to get married." Another reads, "I don't mind being the reason you get health insurance. You're the reason that I drink wine out of a box."
Duritz wouldn't say much about the problems plaguing the healthcare.gov site. Instead, she highlighted that people are eager to get information about Obamacare.
"Everybody wants to the site to work well," Duritz said of the Obamacare enrollment website. "It would be wonderful if everything was working exactly as it had been planned. But there's a number of ways you can learn about Obamacare. We want to make people aware of the process."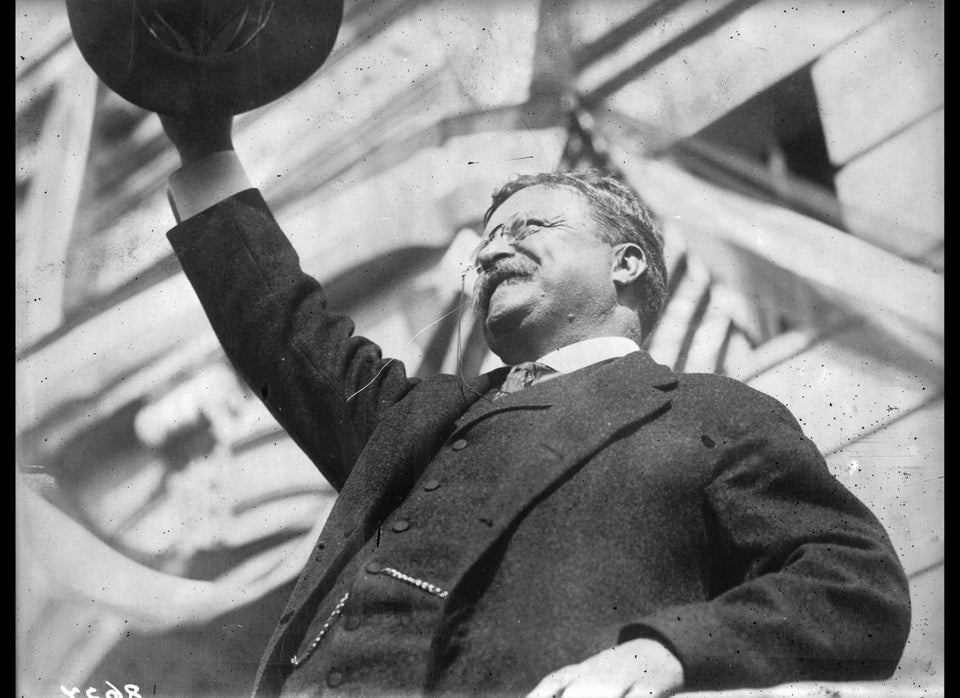 Health Care Reform Efforts In U.S. History
Popular in the Community