Software and hardware upgrades put in place since late October have been effective, said Jeffrey Zients, the Obama aide overseeing the repair effort to the online portal for health insurance enrollment in more than 30 states.
"HealthCare.gov on Dec. 1 is night and day from where it was on Oct. 1," when the health insurance exchanges debuted, Zients said during a conference call with reporters Sunday. "While we still have work to do, we've made significant progress with HealthCare.gov working smoothly for the vast majority of consumers." The website can now handle 50,000 users at a time, which was the original goal, and 800,000 visitors a day, he said.
A crush of consumers scrambling to get health insurance for the new year could test the rigor of the administration's fixes, and Zients said traffic to HealthCare.gov spiked over the Thanksgiving holiday compared a typical weekend, although he didn't provide figures.
HuffPost readers: Do you plan to try HealthCare.gov or a state-run health insurance exchange website in December? Tell us about your experience -- email jeffrey.young@huffingtonpost.com. Please include your phone number if you're willing to be interviewed.
Poor enrollment during the first month, when only about 106,000 people were able to enroll in private insurance via the exchanges, left the administration far from the 7 million projected to sign up by the end of the enrollment period on March 31. During that same time period, 1.5 million people had completed applications and more than 200,000 were pending, suggesting that demand for coverage is high.
Health insurance consumers who failed to get through the application and enrollment process during the first two months of the sign-up period will be the administration's first targets, Julie Bataille, a spokeswoman for the Centers for Medicare and Medicaid Services, said during the Sunday conference call.
"While we certainly want to and will invite new consumers into the site, our focus is on making sure that those who have tried to enroll in the past several weeks are able to successfully complete that process," Bataille said.
A large majority of visitors to HealthCare.gov should now be able to submit an application for health coverage and enroll into a plan online, Bataille said. "About five weeks ago, we were seeing only about 30 percent of consumers with information on hand able to complete the application successfully online. Today, we're now more in the zone of about 80 percent of users being able to do that same process successfully," she said.
In late October, the White House placed Zients in charge of the overhaul effort, and the Department of Health and Human Services appointed Quality Software Services Inc., a unit of the health insurance company UnitedHealth Group that is one of the exchanges' main architects, as lead contractor. Since that time, administration officials have maintained that HealthCare.gov would work for most users by the end of November.
Zients said that goal has been met and emphasized that work on improving the website and its underlying technology will continue through March. The team repairing HealthCare.gov made more than 400 software fixes and upgraded the hardware supporting the system using a "punch list" of identified problems.
"Over the last five weeks, we've made substantial progress working through the punch list. We've executed hundreds of software fixes and hardware upgrades and the site is now stable and operating at its intended capacity with greatly improved performance," Zients said.
HealthCare.gov's failure rate has dropped from about 6 percent in October to 0.75 percent as of Friday, according to a report issued by the Department of Health and Human Services on Sunday. The website was up and running 95 percent of the time as of Saturday, not counting scheduled maintenance, like an 11-hour period this weekend when applications and enrollments were offline -- an improvement from a low of 43 percent two months ago, the report says.
Some problems remain unresolved and consumers and health insurance companies will still face difficulties, Bataille said. "With any web project, there is not a magic moment but a process of continual improvement over time and we will continue to make enhances in the days, weeks and months ahead," she said.
Health insurance companies have reported receiving incorrect information about their new customers since the beginning of the enrollment period and the administration is still working to fix these issues. Problems with the data HealthCare.gov sends to insurance issuers were a major part of the administration's push over recent says, Bataille said.
Whether these flaws have been adequately addressed -- and whether consumers can be confident their enrollments are complete and their coverage will be effective next month -- won't be fully clear until more people sign up, Bataille said.
"We need to see increased volumes of traffic and transactions, which we anticipate seeing over the course of the weekdays, to make sure that we get information from issuers and see the success rates they are having with the fixes put in place this week," Bataille said.
Read the progress report on HealthCare.gov:
Before You Go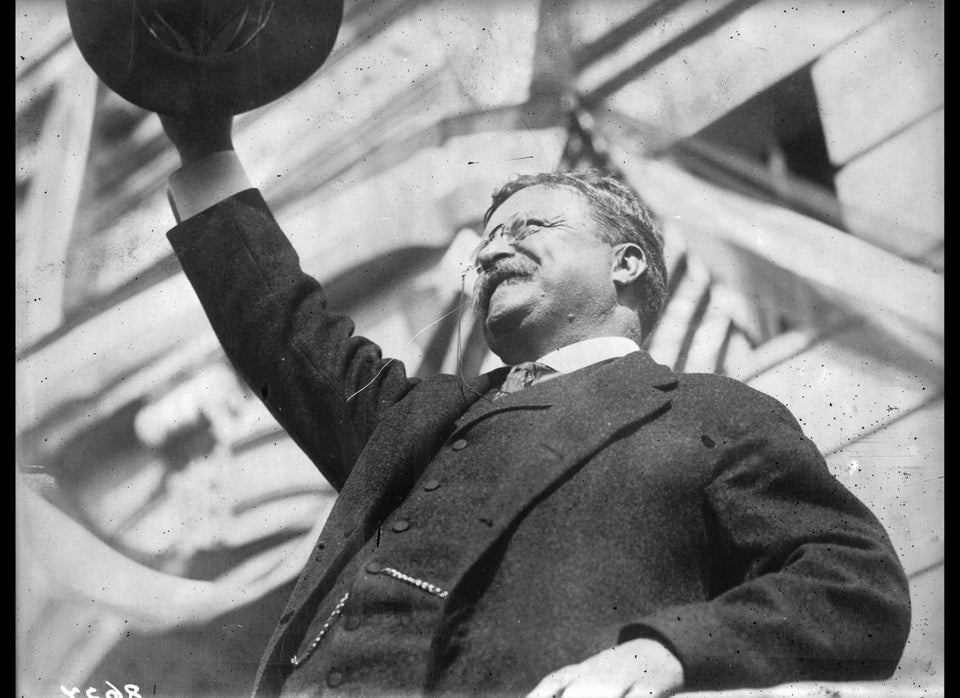 Health Care Reform Efforts In U.S. History
Popular in the Community