 New data from the White House Council of Economic Advisers suggests that President Obama's Affordable Care Act isn't having the detrimental effect on workers some feared it would.
According to the White House, nine out of 10 jobs that have been created since Obamacare became law in March 2010 have been full-time positions. Furthermore, there's no evidence that employers are cutting back worker hours to less than 30 hours per week, which is the threshold the health-care law uses to define a full-time position. (Story continues below chart)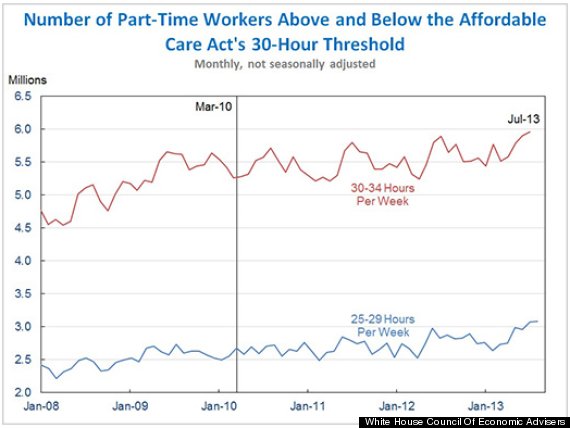 Beginning in 2015, Obamacare will require companies that have 50 or more employees to provide health coverage for all full-time workers, or pay a fine. Critics of the law have said that it may cause employers to drop benefits, discourage businesses from hiring full-time workers and force some employers to cut full-time workers to part-time.
The White House data released Friday is the most recent evidence that many of these concerns were overblown.
In May, a poll conducted by the International Foundation of Employee Benefit Plans, an organization of human-resources professionals, showed that despite concerns about rising health-care costs, more than two-thirds of companies definitely plan to offer health benefits to full-time employees. The same poll found that only 0.5 percent of companies said they would definitely discontinue health benefits.
Many restaurant chains such as Wendy's, which initially predicted Obamacare would cause a spike in operating costs, have since cut back their estimates of what the health-care law would cost, according to the Wall Street Journal.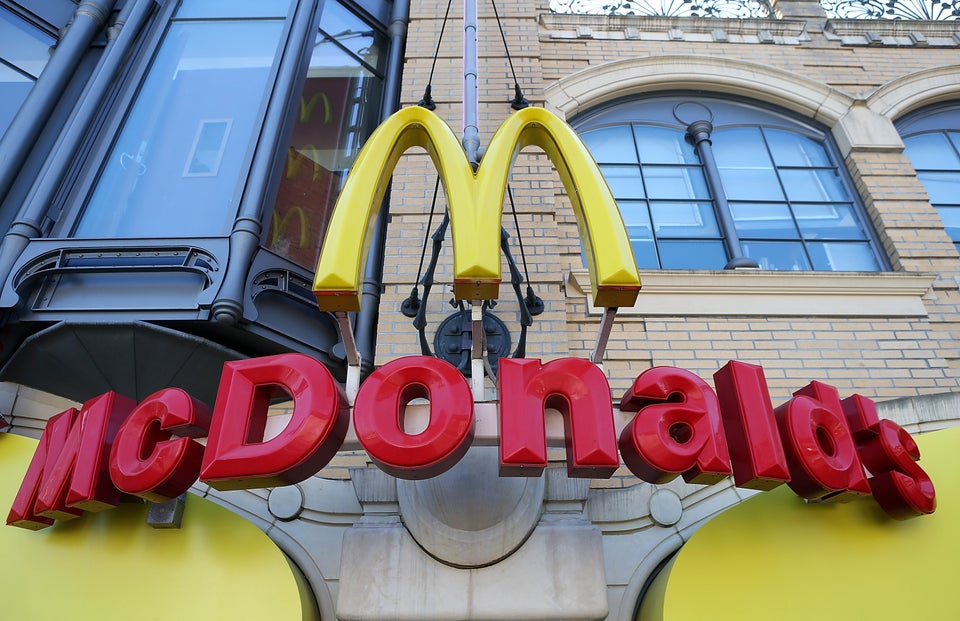 Obamacare Haters
Popular in the Community