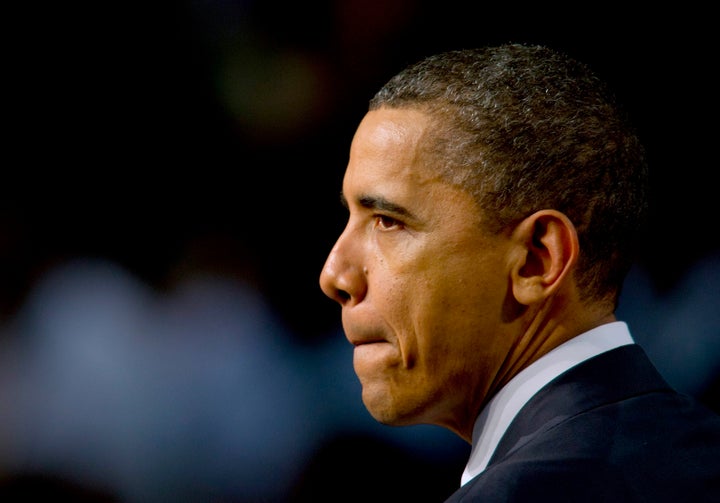 WASHINGTON -- There is no consensus about what good has been achieved in the two-plus years that President Barack Obama has waged war in Afghanistan. But one negative result is indisputable: the war has grown deadlier for Afghan civilians.
Newly released data on civilian casualties compiled by the U.S.-led NATO forces confirm what the United Nations reported on Wednesday: That even as Obama has doubled the number of U.S. troops in the country, the insurgency has only gotten more brutal and life for ordinary Afghans has become more perilous.
Published for the first time on Thursday by Science magazine, data from the military's "CIVCAS" database show a 19 percent increase in the number of civilians killed last year, compared to the previous year.
That's more or less in line with the U.N. data, which showed a 15 percent increase during that same period -- after a 14 percent increase between 2008 and 2009.
The scale of the two databases is not identical. Critics have long accused U.S. military officials of undercounting civilian casualties, particularly those they cause. The military data show that 2,537 civilians were killed and 5,594 were wounded over the past two years, attributing 88 percent of those casualties to insurgents.
The U.N. report, by contrast, finds twice as many casualties overall, and it attributes nearly three times as many to pro-government forces. For instance, according to Science correspondent John Bohannon, the military database doesn't include hundreds of deaths by airstrikes that the U.N. counted.
Nevertheless, both sets of data indicate that there was a spike in civilian casualties in 2010. Both reports find that the spike was the result of a stepped-up anti-government insurgency, not NATO action. And both conclude the U.S.-led forces were actually responsible for fewer casualties in 2010 than the prior year, despite the dramatically increased tempo of their operations.
Civilian casualties linked to the U.S.-led forces were down 21 percent year over year, according to the U.N. report. The CIVCAS data showed a smaller drop overall, but identified particular progress in "escalation of force" incidents, most of which involved innocent civilians who simply failed to slow down sufficiently at military checkpoints.
According to the U.N. data, civilian deaths from U.S.-led airstrikes were halved in 2010, to 171. But that finding is unlikely to provide solace to a country grieving after a U.S.-led helicopter crew accidentally opened fire on a group of children last week, killing nine boys.
Similarly, in February, the Afghan government claimed that 65 civilians, including 40 children, were killed during a U.S.-led assault. Afterward, according to the Washington Post, senior commander Gen. David Petraeus shocked some of President Hamid Karzai's aides when he suggested that some Afghans might have burned their own children to exaggerate claims of civilian casualties.
British reporter Jerome Starkey, who last year uncovered a civilian massacre that NATO's Afghanistan headquarters tried to cover up, has argued that NATO goes to extreme lengths to avoid admitting its mistakes.
The military database also vindicates WikiLeaks as a source of useful information. Bohannon concluded that the official database's death toll is "93 percent identical" to the toll revealed by the raw observations that were among the 90,000 leaked U.S. military records made public last July.
U.N. officials releasing their report on Wednesday noted that civilian deaths have increased during each of the past four years.
At a press conference in Kabul, special envoy Staffan de Mistura called particular attention to the increased number of casualties among women and children.
But he said numbers only tell so much of the story. "The figures indicate that the international forces have made an effort to reduce civilian casualties," he said. "However let's not forget that the whole purpose of the engagement in Afghanistan is the protection of civilians.
"That's why we understand and we feel all together that while we are sending out one message to the Taliban and to the anti-government forces, we are also requesting and reminding the internationals that one victim, one civilian victim, is one too many."
*************************
Related
Popular in the Community