We know the White House's thoughts on net neutrality and Obama's message to the FCC that the Internet is something everyone needs to survive in the new economy. But less understood is the president's thinking about the rise of cities, or, more precisely, metropolitan regions and region states, and the importance of broadband in spurring economic development.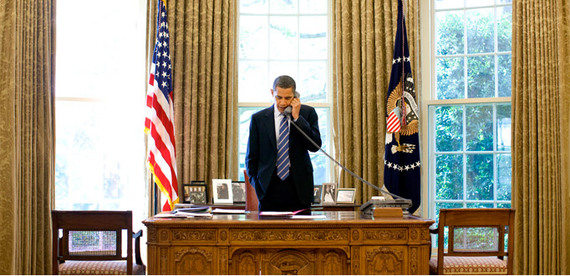 Early in the administration, the president expressed his hope to "reverse decades of neglect of our cities by stimulating economic prosperity in metropolitan regions." According to the Brookings Institution, the top 100 metropolitan areas account for about two thirds of the nation's population and an even larger share of the nation's gross domestic product. Brookings has noted that there is a revolution taking place, one in which "cities and metros are fixing our broken politics and fragile economy."
Even before he became president, then-Senator Obama argued:
[W]e need to promote strong cities as the backbone of regional growth. And yet Washington remains trapped in an earlier era, wedded to an outdated urban agenda that focuses exclusively on the problems in our cities and ignores our growing metro areas, an agenda that confuses anti-poverty policy with a metropolitan strategy and ends up hurting both.
As a report by the National Economic Council and Council of Economic Advisers pointed out last January:
Since President Obama took office, the United States has significantly expanded its broadband network and increased access. Investments from the federal government have helped deploy or upgrade more than 78,000 miles of network infrastructure since 2009, and more than 45 million Americans have adopted broadband Internet during the President's time in office. Today, more than 90 percent of Americans can access the Internet on a wired line and 98% by either wired or wireless connection.
Yet as a fact sheet the White House posted last year noted:
Today, too few Americans have affordable and competitive broadband choices.... Americans in even our busiest cities often find only one or two providers offering broadband service, and often none providing them with fast, fiber-optic connections -- despite the fact that many of cities are already equipped with fast fiber-optic broadband. ... In fact, three out of four Americans have no competition or no service at speeds increasingly required for many online services.
This is why Obama supported the FCC's vote to preempt state laws in North Carolina and Tennessee, laws that have restricted expansion of municipal broadband networks, thus allowing Wilson, North Carolina, and the Electric Power Board of Chattanooga, Tennessee, to seek customers outside their current boundaries and connect thousands more citizens to high-speed Internet. Other cities will soon be championing preemption in their state.
We are not just talking about streaming movies, email, social media or Internet sales. We are talking about regional security, housing, law enforcement, fire safety, transportation, health care and, as Cisco advertises, the "Internet of Everything" -- where everything is connected to everything else, "transforming cities." IBM is talking about "smarter cities," and Google recently announced plans "to institutionalize innovation through a mobile innovation lab that combines its suite of apps with motivated government innovators."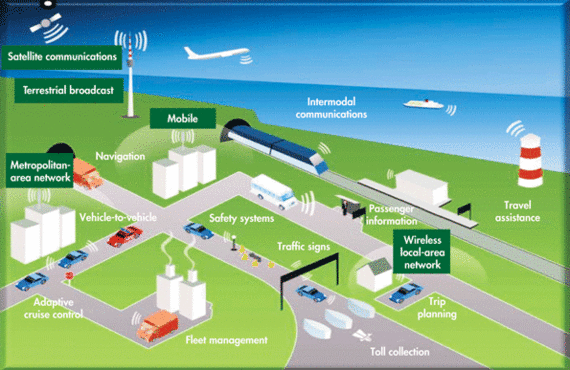 It is in the city and region that Obama sees hope for the nation's future, and it's broadband that he sees as a vital first step toward a whole new economy based not on manufacturing or even service provision but on knowledge or, more precisely, creativity and innovation. Now, for the first time in years, the door is open for cities everywhere to take the lead in building a broadband infrastructure that can be one of the fastest, cheapest Internet services imaginable.
We have learned a great deal about the challenges we face in a global "knowledge economy," one based not on the production of goods and services or agriculture. Although these basic industries continue, the new economy relies on the production, use, and transfer of information and knowledge. The new economy -- the global knowledge economy -- needs the new infrastructure. It needs broadband.
These are among the reasons that President Obama has urged America to rethink the vital role of the cities, of the new metropolitan cities, to spearhead the nation's plans for economic redevelopment.
Yes, there is opposition in Congress and among the big telecom providers, which will eventually be decided by the courts. But as more and more thoughtful people are coming to recognize, having affordable and accessible Internet service is no different from having air, water, gas or electricity. Everyone has to have it.
Calling all HuffPost superfans!
Sign up for membership to become a founding member and help shape HuffPost's next chapter