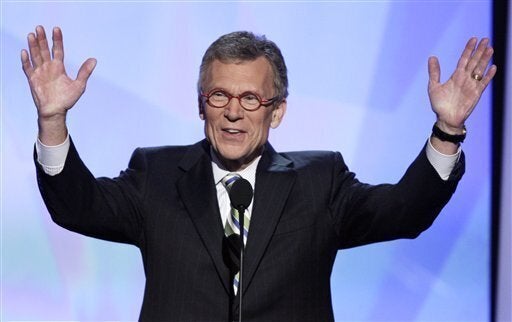 ***Check Back For Updates***
The Atlantic's Marc Ambinder runs rumored intelligence about the Obama cabinet and reports to have received this from a reader regarding Daschle.
I interned with the campaign this summer. Every Friday we would have intern lunches and they would pull in someone big (or semi big to talk to us and take questions), Favreau, Desio, and Pete Rouse etc. I heard Rouse say when asked a question about Obama's Chief of Staff that "I could see Senator Daschle in that role".
An early Obama supporter, former Senate Majority Leader Tom Daschle, has served as one of the national co-chairs for Obama's presidential campaign since 2007. As a prominent campaign surrogate and advisor, his possible role as chief of staff has been greatly discussed in the media.
The New Republic mentioned the possibility of Daschle as chief of staff all the way back in May.
The New York Times recently put Daschle at the top of the chief of staff short list with the caveat that the choice "could be complicated because Mr. Daschle's wife is a lobbyist."
A recent New York magazine article called Daschle's shot at being White House Chief of Staff "decent."
Popular in the Community