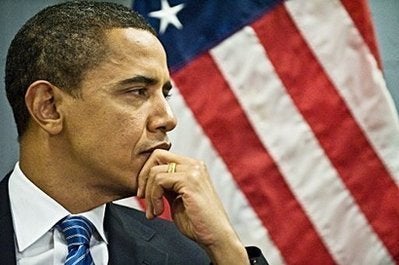 Earlier this week, the Obama transition team launched a "Citizen's Briefing Book" on their Change.gov website. The venture aimed to create a virtual white paper, authored by engaged citizens, to pitch ideas to the incoming administration. Topics that were voted the most popular would make their way to Obama's desk.
As lines of Oval Office communication go, the concept is certainly novel. There are, usually, very few avenues by which individuals can directly engage the president. The Obama team is seeking to not only open up that the pipeline of communication but democratize it as well.
On Wednesday, the president-elect's team took the next logical step in the process: posting a video reply to some of the more popular suggestions made by website viewers. In a nearly four-minute YouTube clip, chair-designee for the White House Council on Environmental Quality Nancy Sutley, addressed issues on green jobs, mass transit and energy efficiencies.
The video was, in some ways, a way of recognizing and rewarding those who have participated in the Citizen's Briefing Book process. Though Sutley did not say much about how these topics will be approached legislatively -- save a few remarks about covering them in the forthcoming economic stimulus package -- she did provide a sense of the views among Obama's environmental and energy advisers.
This online tool and others are opening up the process by which the public obtains access to a presidential administration. They are also changing the dynamics of how a presidential administration interacts with the public.
Traditionally, the White House uses public statements, televised speeches and press conference to disseminate information broadly. These all rely, to a certain degree, on a media filter. By using the Internet to solicit ideas, and then by posting videos in response, the Obama team is removing that middleman. The public gets to present the policy suggestions that they deem most popular -- just as, with Change.gov's Open Questions site, they get to ask the questions bubbling most on their minds.
But the engagement goes only so far -- there remains a crucial limitation on follow up interactions, whether it be about policy pitches or question, unless another user else picks up the baton.
On Sunday, for instance, George Stephanopoulos asked Obama about the most popular question on his website: whether or not he would prosecute members of the Bush administration for breaches of the constitution. Obama fielded the question -- his website, citing a policy of not commenting on national security matters during the transition, had offered a previous response from Joe Biden -- but then was pressed twice more to explain his answer.
Popular in the Community