WASHINGTON--Speaking before a crowd of an estimated 1 million people on the National Mall Monday, President Barack Obama made a bold promise in his second inaugural address to take action on climate change.
"We will respond to the threat of climate change, knowing that the failure to do so would betray our children and future generations," Obama said.
He went further: "But America cannot resist this transition, we must lead it. We cannot cede to other nations the technology that will power new jobs and new industries, we must claim its promise."
Left unsaid -- and it seems reasonable given the constraints of a broad, 18-minute address -- is how he would lead on the issue.
The legislative process seems a bridge too far, given the unwillingness of House Republicans -- and some Democrats from coal-rich states -- to tackle the problem. A cap-and-trade bill passed the Democratic-led House in 2009, but the Senate defeated it.
That leaves executive action as a viable option for Obama. One oft-overlooked step for him would be to use the procurement process for the federal government to buy green technologies. If the government makes massive investments, the price for these goods would go down as they go to market. The procurement process, could, in most cases, bypass Congress.
Christian Parenti outlined this plan to close the price gap between fossil fuels and renewables in a 2010 piece for The Nation titled "The Big Green Buy". "The fastest, simplest way to do it is to reorient government procurement away from fossil fuel energy, toward clean energy and technology -- to use the government's vast spending power to create a market for green energy," he wrote.
Parenti said Tuesday that Obama could use the procurement process to take action on climate change. "There has to be a cue from on high that this is for real," he said, "that they are able to use government purchasing towards a massive scale."
He identified three areas where government purchasing could make a difference: buying electric vehicles and infrastructure to charge them, retrofitting office buildings for energy efficiency and securing long-term contracts for energy delivery from renewable sources.
Obama has already taken steps to green the procurement process. Executive Order 13514 of 2009 directs federal agencies "to increase energy efficiency; measure, report, and reduce their greenhouse gas emissions from direct and indirect activities; conserve and protect water resources through efficiency, reuse, and stormwater management; eliminate waste, recycle, and prevent pollution." Funds from the Recovery Act paid for some of these improvements.
Parenti said Obama could improve on that executive order by issuing one that included penalties for noncompliant agencies.
The Department of Defense is already driving the green procurement revolution. "The military is willing to pay above-cost for innovative fuel options that can one day compete with conventional fossil fuels on cost and performance in a broad market," Alex Trembath, a Policy & Climate Analyst from the Breakthrough Institute, told HuffPost. He cited the example of the Navy, which began by paying $66.60 per gallon for a 50/50 mix of regular fuel and biofuel in 2009. The price had fallen to $26.75 per gallon by 2011 and the Navy purchased over ten times as much.
The challenge is to expand that process to the rest of the federal government, said Trembath, an effort that is already underway.
The procurement process, of course, is only part of the solution to tackling climate change. "There's no question that the federal government, being a major user and purchaser of energy, could help make a dent in U.S. greenhouse gas emissions and helping create markets," said Tyson Slocum, director of the Public Citizen Energy Program. "It would be more helpful if it was in concert with more sweeping EPA regulations over greenhouse gas emission reductions."
Yet procurement would be a huge practical step with actual precedent. In the 1960s, the military and space programs guaranteed the purchase of microchips, which dropped in price by a factor of 50. That, of course, became the basis of the personal computing revolution.
But its up to Obama to match the promise of climate change, which he used soaring rhetoric to explain Monday: "That's how we will maintain our economic vitality and our national treasure -- our forests and waterways, our croplands and snow-capped peaks. That is how we will preserve our planet, commanded to our care by God. That's what will lend meaning to the creed our fathers once declared."
Before You Go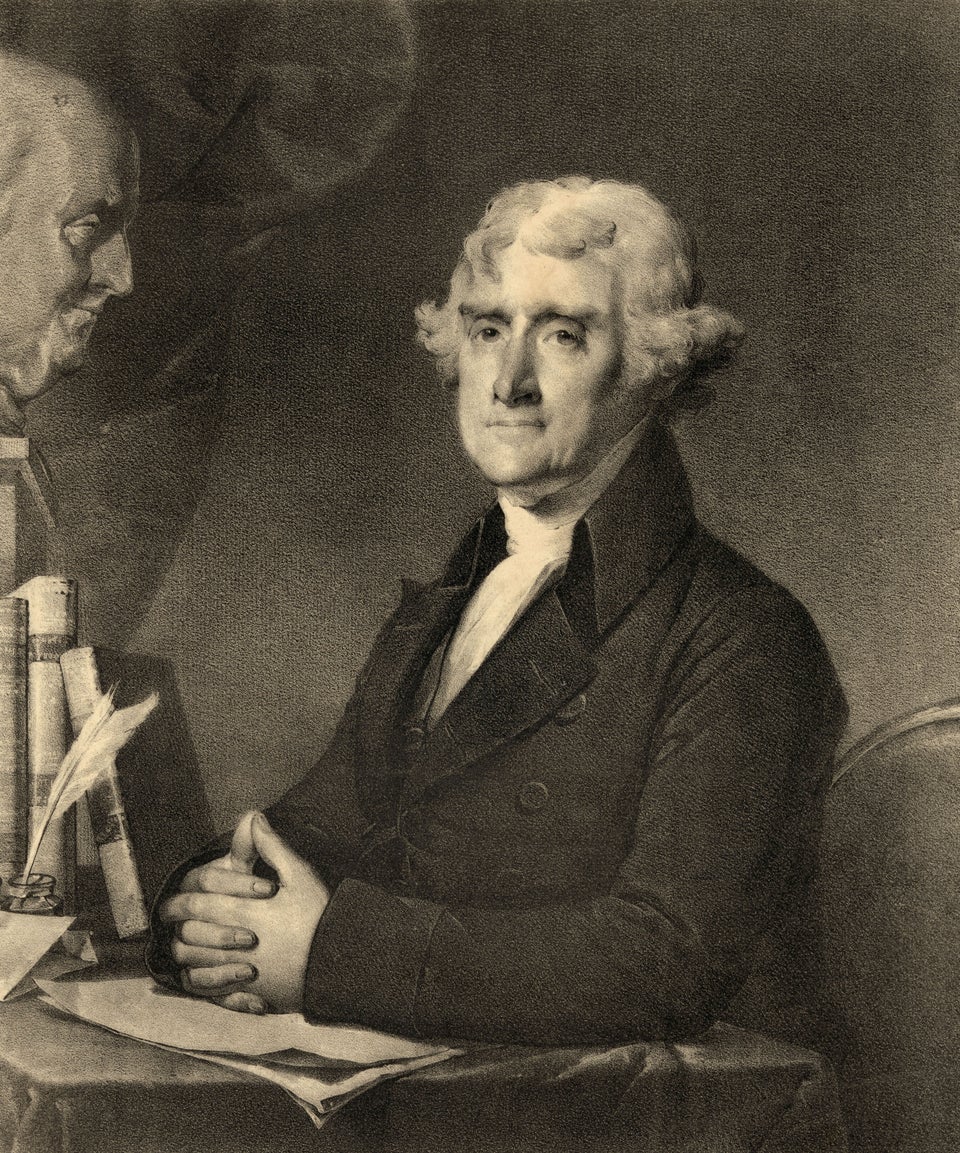 Inauguration Firsts