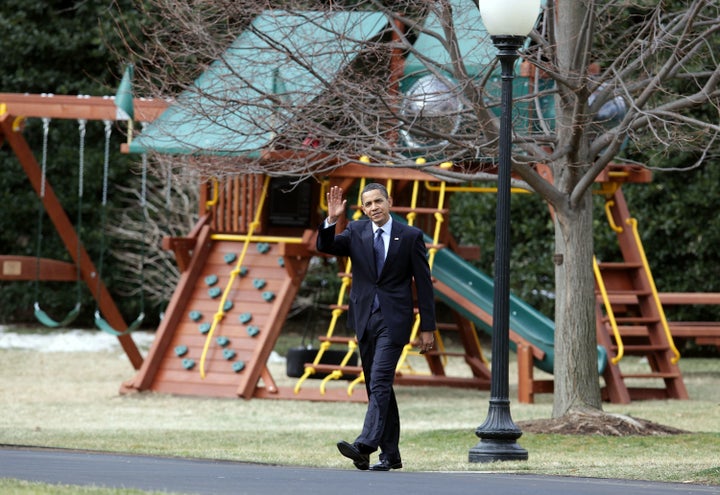 The Obamas' move out of the White House is in full swing.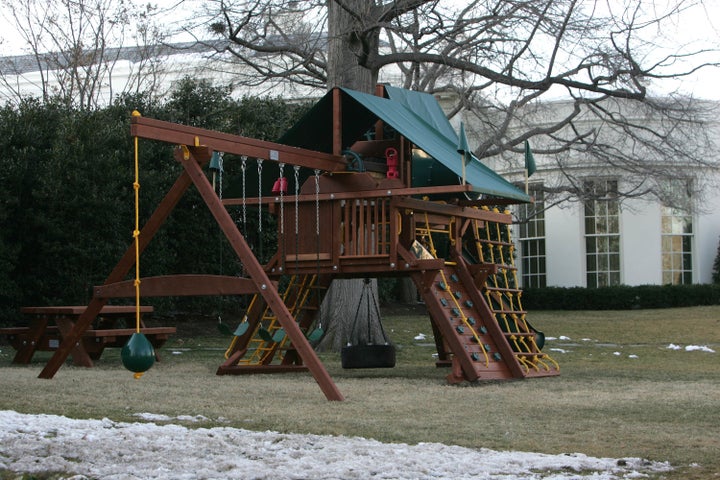 The outlet also notes that the Obamas offered the set to the Trump family before it was donated.
The backyard playground, which the Obamas paid for themselves, has been a fixture on the South Lawn since 2009. It was installed to make Malia and Sasha, then 10 and 7 respectively, feel more at home upon moving into the White House from their native Chicago, per the Associated Press.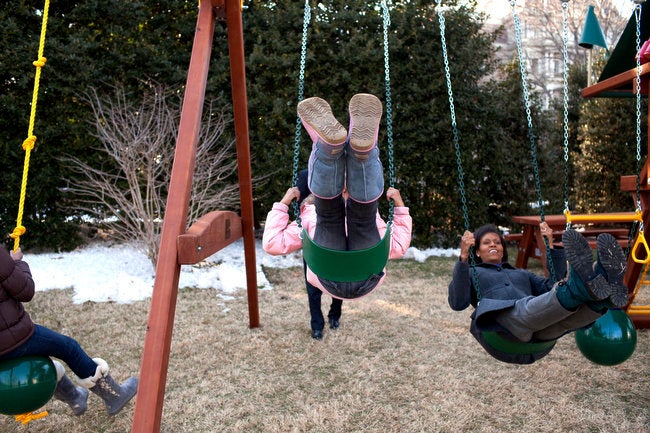 The two girls "squealed with delight" the first time they saw the it, a spokeswoman for the first lady told the AP. The swing set was also visible from the Oval Office where President Barak Obama spent much of his time.
The removal of the brown and green jungle gym is one of the first signs of the Obama's move from the White House into new, swanky digs in Washington D.C.'s upscale Kalorama neighborhood.
The swing set, like the first family, will certainly be missed by some — especially, as one Twitter user jokes, by Joe Biden:
Oh, Joe. You'll certainly be missed as well!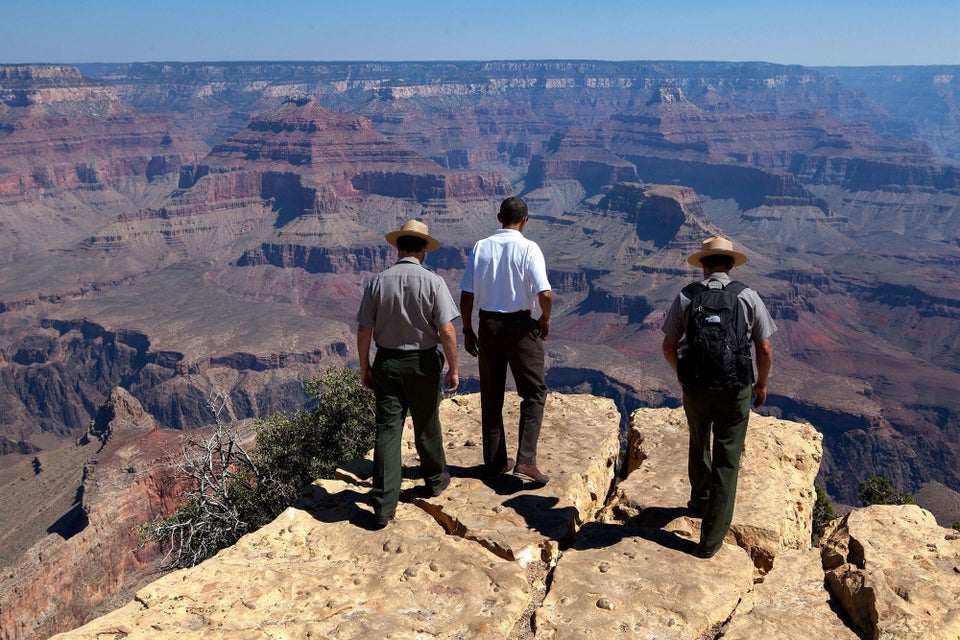 Obama Family Visiting National Parks