The worst part of vacation? Having to come home -- especially when you spent your break in sunny Hawaii and your home city boasts a temperature of a mere 31 degrees Fahrenheit.
But that's exactly what happened to the Obamas as they landed on the lawn of the White House at 6:50 this morning, ending their annual Hawaii vacation in style.
Leaving Air Force One behind, the Obama ladies brightened up a dark D.C. morning with fun coats: a robe-style jacket in shades of gray for Michelle, a neon yellow pea coat for Sasha (those Obama women love their bright colors) and an interesting two-toned style for Malia with beige knit sleeves and a chocolate-hued bodice.
We also feel obligated to mention that Sasha kept her feet warm in awesome, uber-high top sneakers and FLOTUS has a new pair of cobalt leather gloves. Daring, Michelle!
Check out the Obamas' return, as well as FLOTUS and POTUS taking off in Hawaii, below. Whose coat is your fave?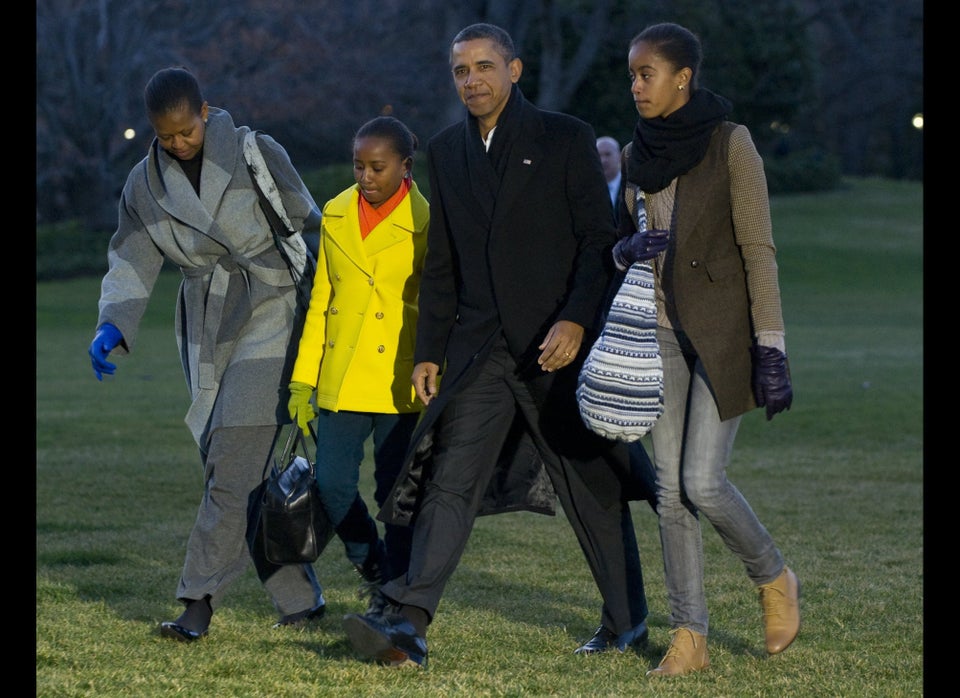 Obamas End Hawaii Vacation