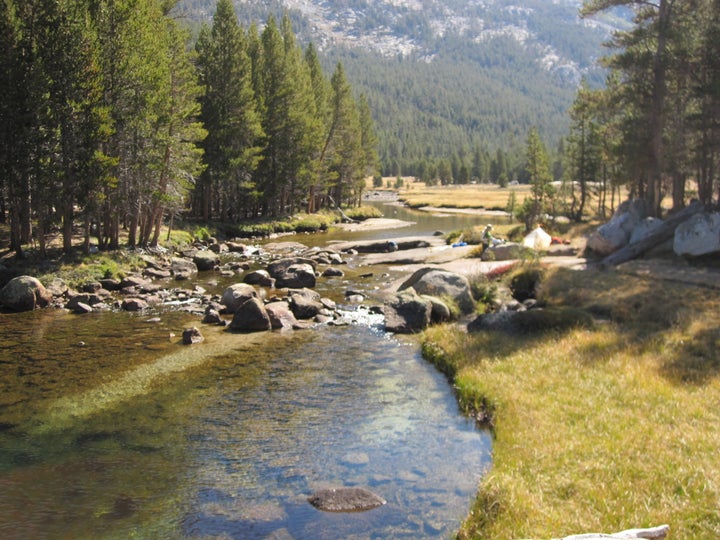 The presidential inauguration of Donald Trump is a good time to reflect on President Barack Obama's work on the environment as the 44th President of the United States of America. Although President Obama was slow in pushing through environmental legislation during his first term (2008-2012), the administration seemed to be quietly laying down the foundation for future measures and overall, the past eight years have been a success for sustainability. President Obama's second term (2012-2016) was exemplary, as he dedicated much of his time and effort to environmental causes, often in the face of resistance and push back from powerful lobbyists and representatives on Capitol Hill. Climate change became a priority for the president in his last two years and we can safely say that President Obama will leave a strong environmental legacy, regardless of his successor's plans. And even though many of us are fearful of the next president withdrawing from and overturning these accomplishments, we can take comfort in knowing that many of them will be hard to reverse.
Let's take a look at some of Obama's achievements related to the environment.
Took on climate change. After decades of gridlock, the Obama Administration made significant progress in showing that the U.S. was ready to act as a global leader in reducing greenhouse gas (GHG) emissions and slowing climate change. Within six months of being inaugurated for his second term as president, President Obama announced the Climate Action Plan, the first national plan to address climate change in the U.S. and in 2015, he announced the Clean Power Plan, the first national limit on carbon pollution from power plants, the largest source of emissions. Under President Obama, the United States signed and ratified the first-ever international climate change agreement: the Paris Agreement. President Obama also carved key bilateral climate agreements, such as the monumental one with China that created an agreement between the world's two largest GHG emitters. In his last days as president, Obama also transferred half a billion dollars to the Green Climate Fund, as Trump stated he would cease payments to the fund (the fund is a mechanism of international climate agreements to help developing countries adapt to climate change).
Efforts to minimize negative impacts of oil and gas sector. In December 2016 President Obama declared a permanent drilling ban on much of the Arctic and Atlantic Oceans, from Virginia to Maine and along much of Alaska's coast (about 98 percent of federally owned Arctic waters). He also introduced new methane standards for natural gas, to reduce emissions of the potent GHG. After seven years of protests by activists, the Obama Administration finally signaled that they were on the side of history by rejecting the Keystone XL pipeline in November 2015.
Prompted the federal government to be more sustainable. Under the Obama Administration federal agencies became responsible for their own environmental footprint, and new measures like Executive Order 13693: Planning for Federal Sustainability in the Next Decade require these agencies to look inward and make changes to improve their impact. Goals were set in place and agencies are required to report improvements related to reducing greenhouse gas emissions, purchasing sustainable products, and more. Processes were also put in place to economically value natural resources and operationalize sustainability into government projects such as climate impact and ecosystem service assessments.
Renewable energy soared in the United States. The president provided support that enabled renewables to mature and become competitive with fossil fuels, including measures to expand renewable energy generation on federal land. The solar industry continues to break its own growth records. As the "The irreversible momentum of clean energy" journal article published by President Obama at the beginning of January 2017 explores, renewable energy is here to stay and will continue to replace dirty fossil fuels, which contribute to climate change.
Great strides in ensuring automobile fuel efficiency measures. In 2011 the EPA, in working with the auto industry, implemented the first-ever carbon limits on cars and light trucks. Then in 2016 this measure was expanded to also increase fuel efficiency in heavy-duty trucks and other large vehicles. Fuel economy has increased 28% between 2004 and 2014, saving us money and preventing GHG emissions.
Chemical law reform. Under the Obama Administration the Chemical Safety Law was finally reformed for the first time since 1976 (when the law was first passed), helping to protect us from harmful chemicals. The Frank R. Lautenberg Chemical Safety for the 21st Century Act allows the EPA to ban dangerous carcinogens like asbestos and formaldehyde and requires screening of new chemicals before they are put on the market.
We would like to thank Mr. Obama for giving us a great eight years. We are sad to see you go but we've been inspired and motivated by your dedication to sustainability. We look forward to what you have planned for your post-presidency life!
Calling all HuffPost superfans!
Sign up for membership to become a founding member and help shape HuffPost's next chapter