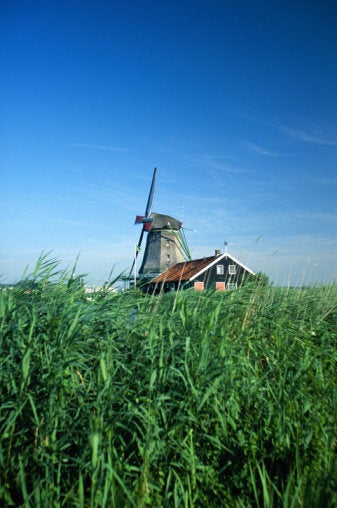 When The Washington Post's On Leadership section asked me to write an online column about Barack Obama's leadership -- or lack thereof -- on the hot-button issue of animal factory reform, I thought I would be penning a disapproving piece on reneged promises and ignored vows.
Candidate Obama won the all-important Iowa caucuses largely due to his aggressive posture on confined animal feeding operations (CAFOs), or factory farms. But he and his team have since been chided by environmentalists and rural reformers for not always living up to the lofty populist rhetoric that propelled him to victory. After all, if Obama had lost in Iowa, he probably would not be President today.
But as I found out during my research, Obama has begun fulfilling his CAFO-reform promises in more ways than most people realize. We just never hear much about it:
So far, EPA has proposed rules to enforce factory-farm compliance with discharge regulations under the Clean Water Act and is obliging reluctant states to comply with federal water rules. It's also begun to combat damaging nutrient levels in Chesapeake Bay, will bring more Delmarva chicken operations under federal CAFO rules, and has named animal waste runoff a "priority" target for federal enforcement.

At USDA, some farm subsidy loopholes are being closed, including one allowing absentee owners to collect on property they do not personally manage, and another that links to IRS data to determine individual income eligibility (something that helps stem the "paper farm" problem, officials say).

And just this month, USDA Secretary Tom Vilsack and Attorney General Eric Holder held the first of five promised hearings on competition in agriculture. "One of the greatest threats to our economy is the erosion of free competition in our markets," Holder proclaimed. "And we've learned that some [farmers] believe the competitive environment may be, at least in part, to blame."

USDA has also announced new transparency rules for loans to contract poultry growers, which will also be extended to pork growers; launched the "Know Your Farmer" program to link local producers and consumers; increased funding for conservation efforts; tabled a federal animal identification program too onerous for small farmers; and rewritten organic meat-and-dairy rules to require that animals must pasture-graze at least 120 days-per-year and receive at least 30% of their dry food intake from pasture.

Also this month, a USDA official told me the administration will soon announce its long-promised "National Rural Summit."
Please take a minute to read the Washington Post piece here. Yes, Obama has a long way to go to fulfill his rural pledges. But you may not be quite as disappointed in your president as you think.
A more detailed examination of Obama's factory farm record will be published on Huffington Post soon. For more information, please visit www.animalfactorybook.com.
Support HuffPost
The Stakes Have Never Been Higher
Popular in the Community