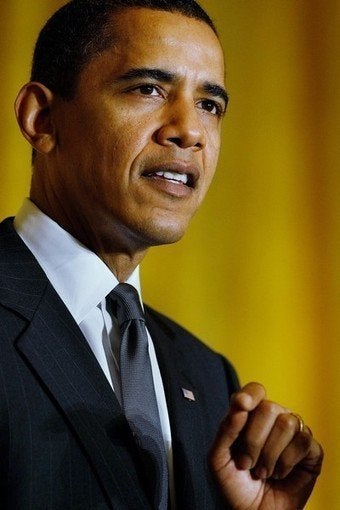 As anticipated, Julius Genachowski has been tapped by President Barack Obama to head the Federal Communications Commission.
The move is another indication that incoming leadership in Washington will move decisively to protect the free flowing Internet from those seeking to become gatekeepers to new media.
It also fulfills Obama's promise made on the campaign trail to appoint an FCC chair who shares his support for Net Neutrality.
If confirmed by Senate, Genachowski would replace Kevin Martin, who left the agency the day Obama came into office. He brings
from both the industry and policy side, having served as a top-executive in IT and venture capital firms and as former FCC Chairman Reed Hundt's chief legal counsel.
"It is clear that he understands the importance of open networks and a regulatory environment that promotes innovation and competition to a robust democracy and a healthy economy," said Gigi Sohn of Public Knowledge.
With Genachowski's nomination, the pieces are falling into place for strong Net Neutrality protections under the new administration.
Written into the DNA of President Obama economic stimulus is the requirement that those who build Internet networks (using the nearly $4.7 billion in NTIA grants provided by the legislation) adhere to the nondiscrimination and openness principles at the core of Net Neutrality.
Obama himself
to "take a back seat to no one" in his commitment to Net Neutrality. And the administration's technology policies now posted on the
list Net Neutrality as the top priority.
Also, Sen. John Kerry (D-Mass.) announced last month that he will lead the influential Senate Commerce subcommittee on communications and technology.
New v. Old, Open v. Closed
Genachowski will play a central role during a unique time in media history.
Open Internet supporters on the Hill, in the White House and at the FCC are facing off against industry interests who often wield their influence over communications policy to lock down new media innovation and protect their media fiefdoms.
Through a combination of forces -- including remarkable developments in technology, surging user ingenuity, industry turmoil and policy mistakes -- old and new media have arrived at a volatile moment.
It's a conflict that pits new ideas about grassroots and decentralized communications against old ideologies about top-down information control.
The decisions made in the next few years by Genachowski, Obama and their Washington allies will determine the outcome.
His appointment should give open Internet supporters confidence that we're on the right track.
Popular in the Community