They also enjoyed a delicious meal from three-Michelin starred chef Massimo Bottura, according to Travel & Leisure. Bottura is chef patron of Osteria Francescana, a Modena, Italy eatery that was voted the world's best restaurant in 2016 and was recently featured on Aziz Ansari's show, "Master of None."
Bottura later Instagrammed a photo with the former president and first lady:
The meal was reportedly part of an event at Gravner vineyard hosted by Obama's former ambassador to Italy, John Phillips. Italian wine journalist and critic Filippo Bartolotta served as the Obamas' sommelier and later posted about the experience on Instagram.
"It was a real honor sharing such a wonderful experience with @michelleobama and @barackobama, two extremely kind and friendly people, whose genuine curiosity made the experience even more extraordinary," he wrote. "The tasting of excellent wines and the stories of their producers, whose courage and passion are for me source of inspiration, made The Amazing Italian Wine Journey a real fantastic journey."
If you'd like to try some of the wines sampled by the Obamas before and during dinner, the wine list is available to read.
While the Obamas didn't actually eat at the restaurant, reservations at Osteria Francescana are typically booked up to three months and a half months in advance, so it's best to plan ahead if you want to get a coveted seat.
A meal at Osteria Francescana can apparently cost anywhere from $191 to nearly $250, but the food looks incredible:
BRB, booking a ticket to Italy, ASAP!
The HuffPost Lifestyle newsletter will make you happier and healthier, one email at a time. Sign up here.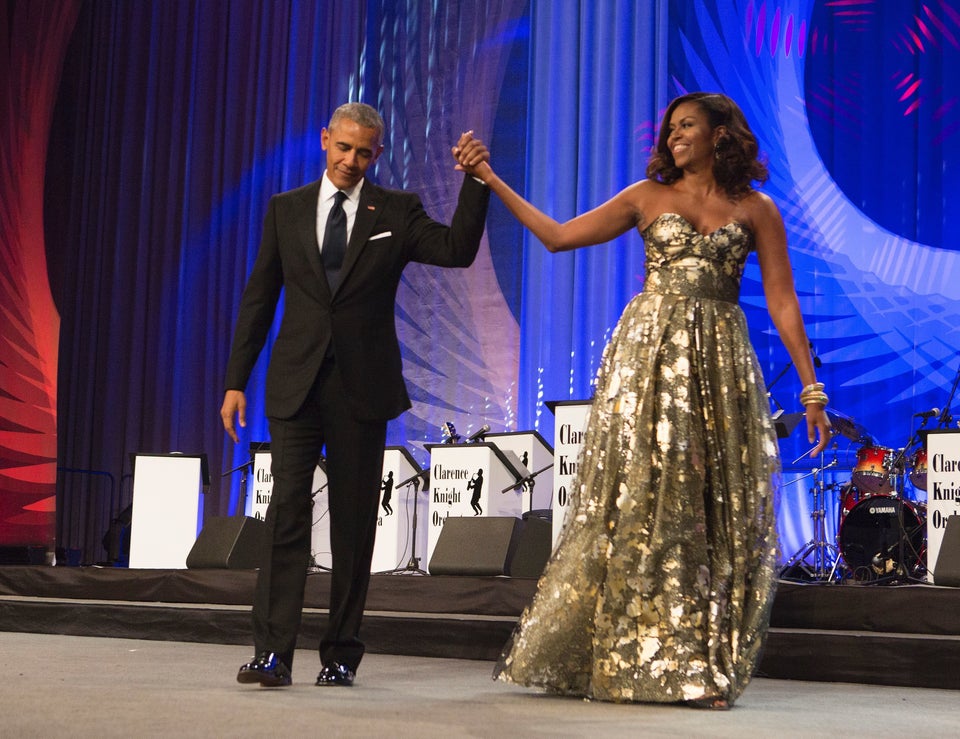 Michelle Obama's 2016 Style