Purple! Orange! Red! Blue!
The Obama family brightened up the night on Thursday, with both the colorful White House Christmas tree as well as their holiday outfits.
Michelle wore a multicolored tweedy coat with an orange scarf, Malia went bold with a swingy black number with red trim (a little train conducter-like, but we'll take it) and Sasha looked adorable in purple. The president wore black, unsurprisingly, although his maroon scarf was quite nice.
The Obamas weren't the only ones in cheer hues -- they had to compete for attention from Santa Claus and Kermit the Frog. Santa was there to light up the Christmas tree (what else is new), but the Muppet made a special appearance to tag-team a rousing rendition of "Twas the Night Before Christmas" with Michelle.
Malia, of course, looked on embarrassingly and squirmed.
The Black Eyed Peas, Ellie Goulding and Carson Daly (yup, apparently he's still around) joined in the festivities, but the spotlight belonged to the bright ones -- Kermit, the Obama girls and the giant, glittering tree.
See photos and video below!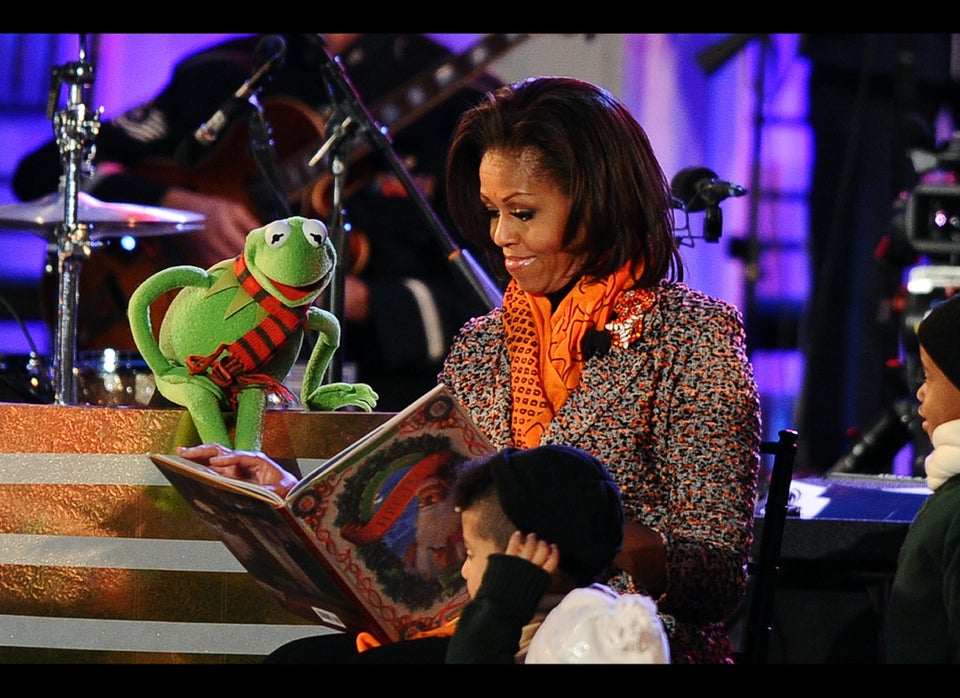 Obamas and Kermit at Christmas